Hi Bryan,
You should have a header tank but no overflow/expansion tank.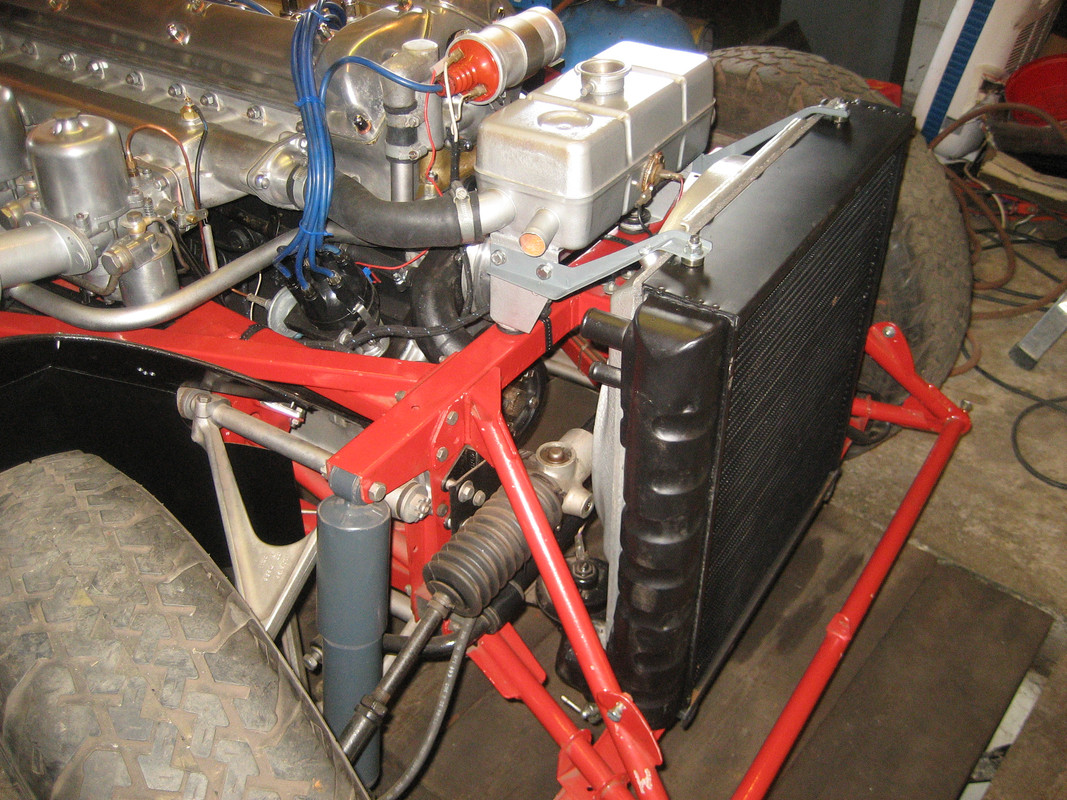 You shell looks like a 3.8 to me. The early cars had a hole in the bulkhead on each side for the 3.8 servo.
Mine is a November 1965 and doesn't have these holes. The pedal hole for the brake and the clutch was smaller on earlier cars, but bigger from around November as it was on mine and subsequent cars, so your is not a later car.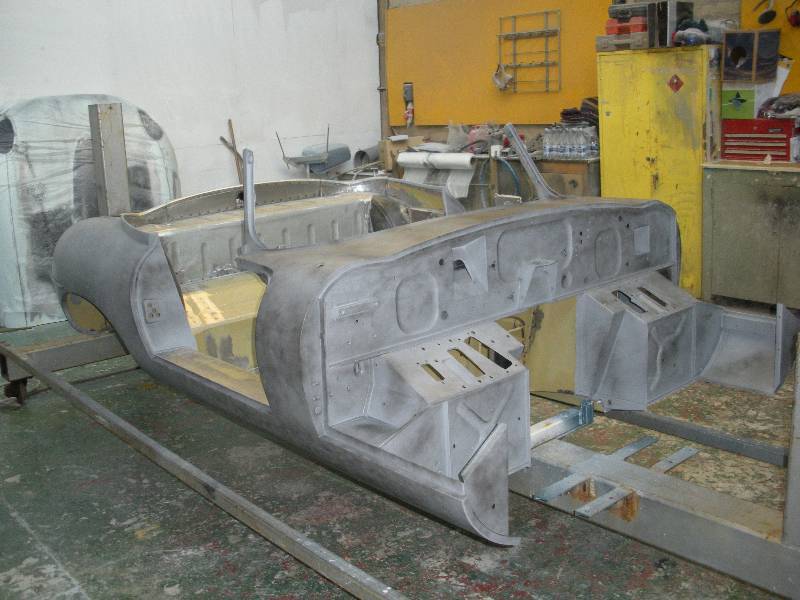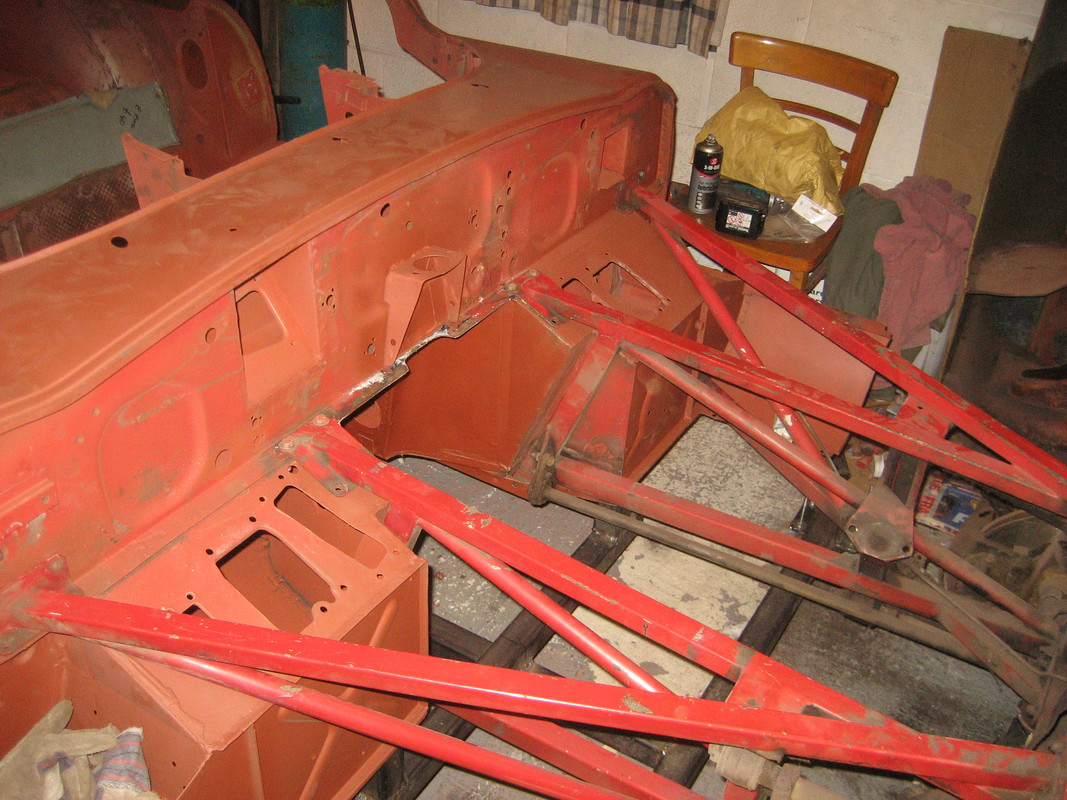 Paul