I've just crated up all the parts I've replaced. This includes, numbers matching gearbox. Rear axle (as per service manual parlance) or diff unit as most would say. This is 3.07 powr-lock and I have no idea why it isn't under my car. All 4 brake calipers and hand brake calipers etc. Prop shaft. LHD dash panels and so much more.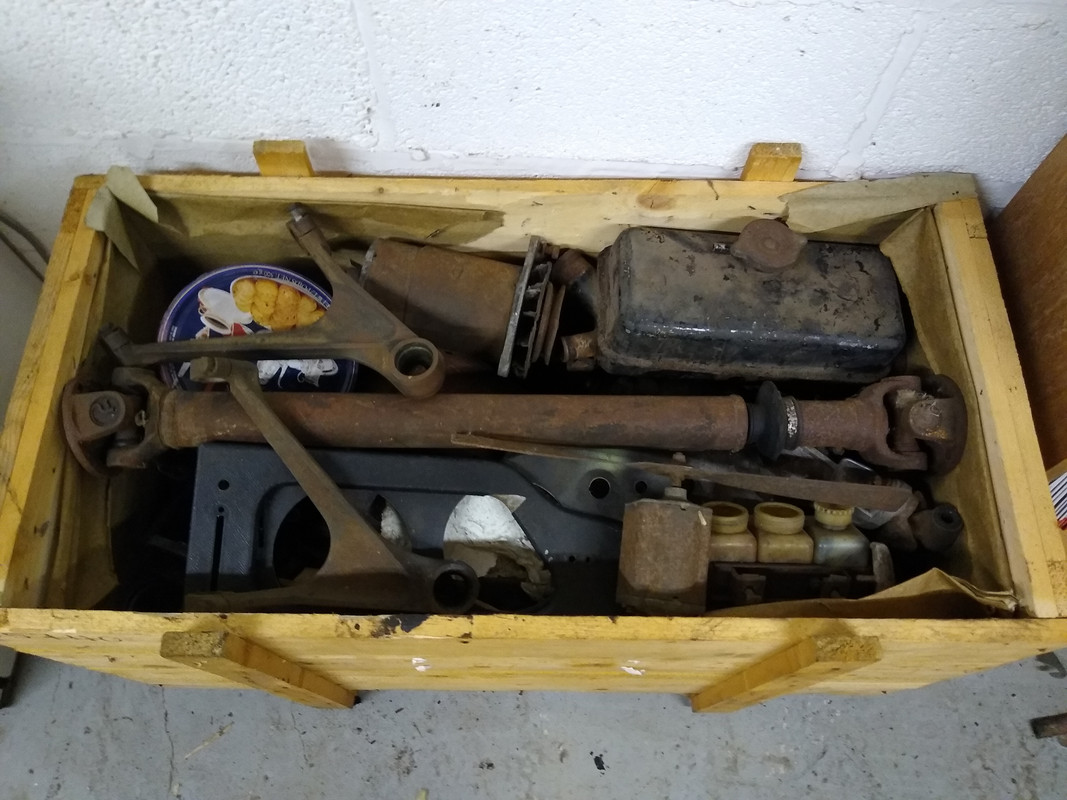 All because I would like to keep the original parts with the car in case somebody at some point wants to return the car to original spec.
My question. Am I being over-zealous and should I just sell all the parts to get some cash back or should I stick to my plans?
Regards