Just spent a week in Cornwall.
Did the usual, Land's End and Lizard Point, plus a few other places.
No sign of half dressed Irishmen emerging from the Cornish surf, much to Liz's disappointment.
This early in the season there are very few classics in the road, and almost no E-Types. Everywhere we went got comments, photos, questions asked.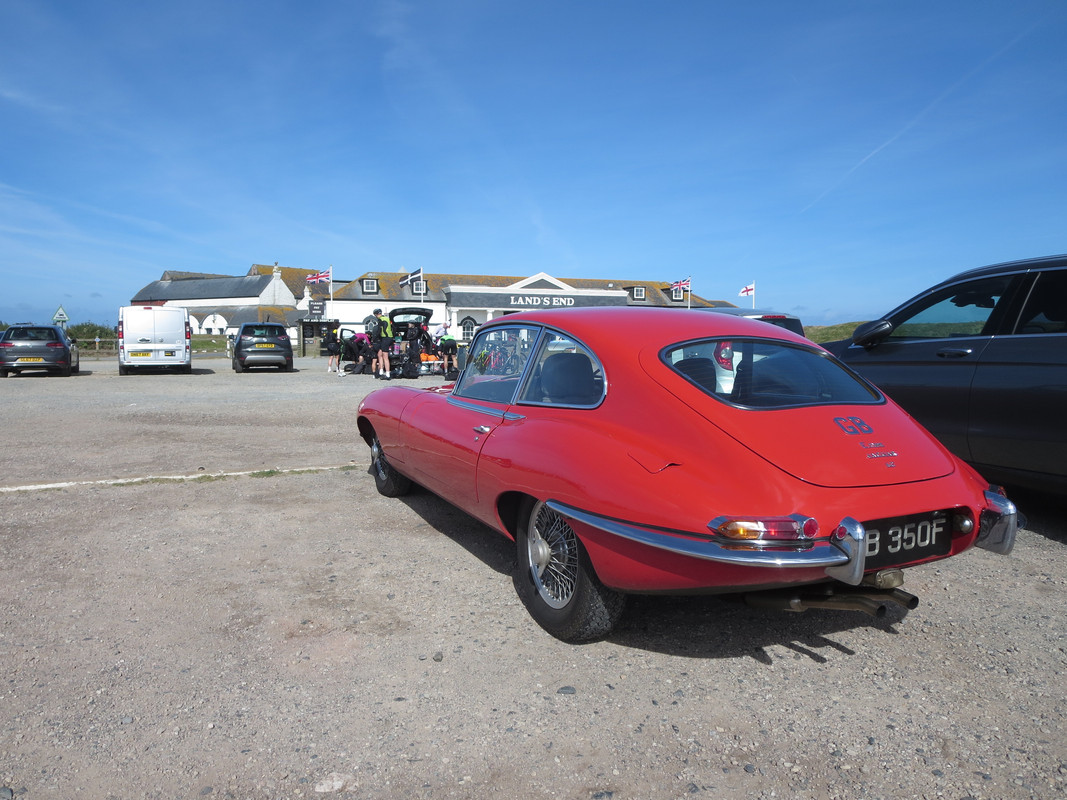 While Land's End was a dry day, up to that point the car had spent a lot of time hiding from the mist and drizzle.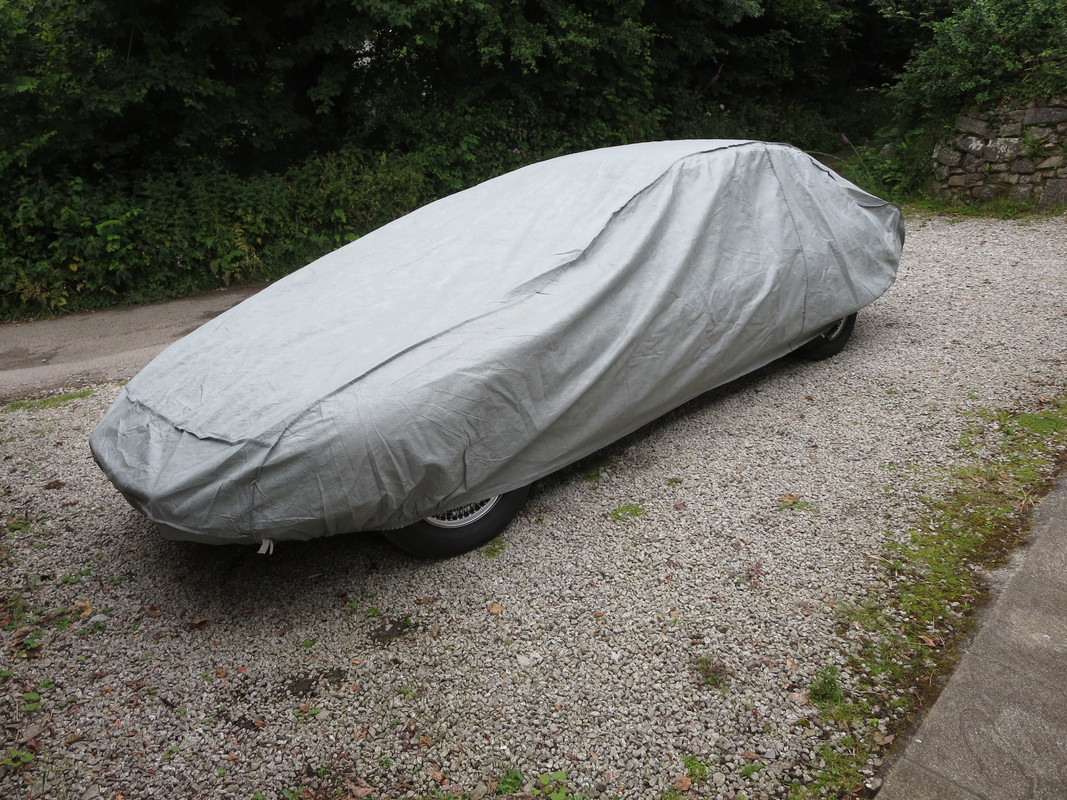 Another one of Cornwall's landmarks is a small private collection of Jaguars, owned and maintained by Ken Hall. He is quite happy to let anyone see his collection, as long as you donate some spare change for the Cornwall Air Ambulance Trust, which I was more than happy to do. (The donation box is between the red Mk2 and the yellow XJ6.)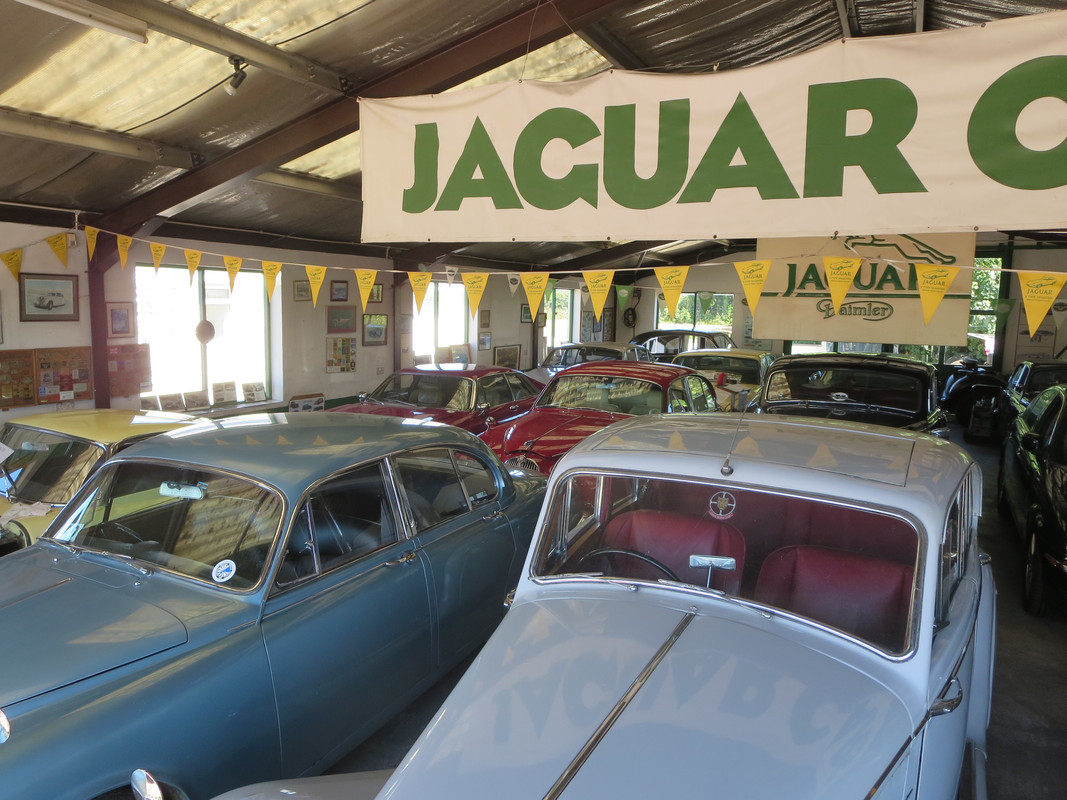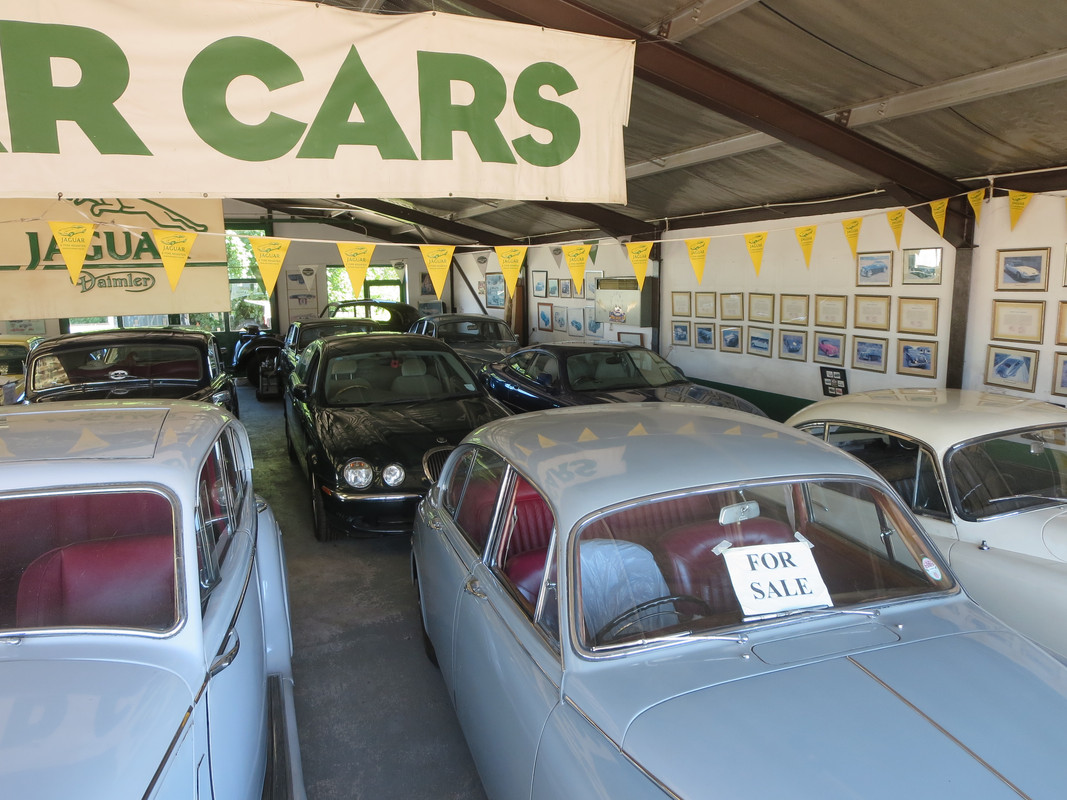 Also popped in for a coffee and a chat with fellow lister Peter Austin, where we talked about E-Type brakes and access points for waxoylng (other brands are available). It's always good to see another E-Typer's garage, especially one who is an engineer, like what I am not.
714 miles, lots of gallons of petrol (I think I get 24 mpg on a run), possibly a litre of oil most of which dribbled onto the ground, and a dribble of water. Did it miss a beat? Probably, but I didn't notice. It did develop a nasty ticking sound in the way home, so I pulled off the road into a small village, overtaking another car which had also pulled off the road. The noise stopped.
It was the other car!