INTRO

: this thread details problems I have had over engine-work, and begins with relatively minor - if highly irksome - over-charging for gaskets, regarding which I was told "you had a quote, and accepted it, end of story" ............ but as I had indeed been ripped off to the tune of £100, I did end up with a highly begrudging refund, minus any apology.

Minor, you may think.

However, if you persevere through the account you will see that being gouged for £100, and having to fight for it, was just the beginning of my worries.
BEGINS JULY 2018
: I am reeling from some recent exchanges and interactions with a "well-known" supplier and service-provider.
I won't prejudice the situation by naming names, or nailing my opinion to the mast, yet, although my choice of title will give you a clue.
However, whilst trying to resolve this "amicably", I wonder if I could have some help from Forum users regarding just one of the issues at stake, which regards engine-gasket prices.
I have just paid an invoice that lists (all prices include VAT) :
Stem seals (x6) £7.80 (these have been fitted by the supplier to my completed cylinder-head)
Composite head-gasket
£84
Gasket set £ £84
Bottom end set £ 60
Composite head-gasket
£108 (yes, listed twice)
Now, the actual parts supplied are shown here - two "sets", and one separate head-gasket.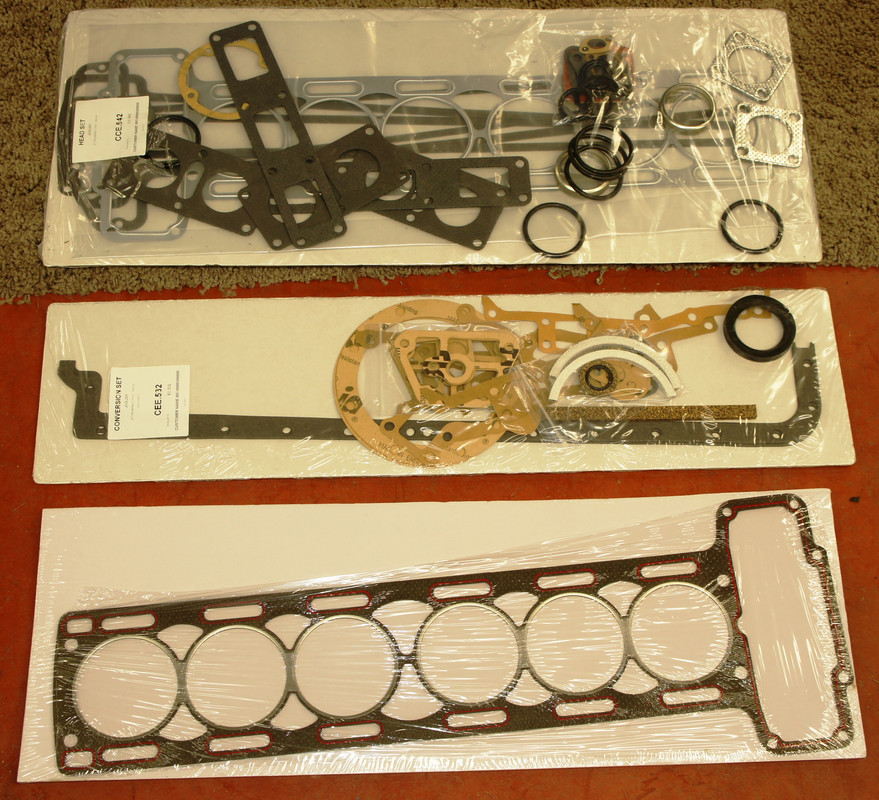 One of the sets has been opened,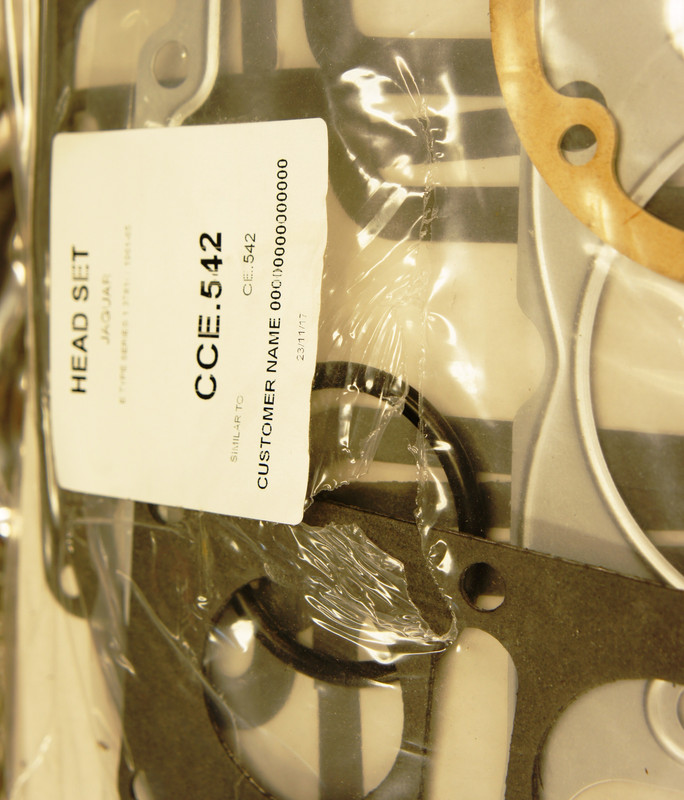 perhaps to remove the stem-seals that might have been contained within, and this set (marked CEE.542 and CE.542) includes a rather mundane-looking head-gasket - which is presumably "non-composite".
The other set is what you might call a "bottom-end" set, and is marked CEE.532 and CE.532.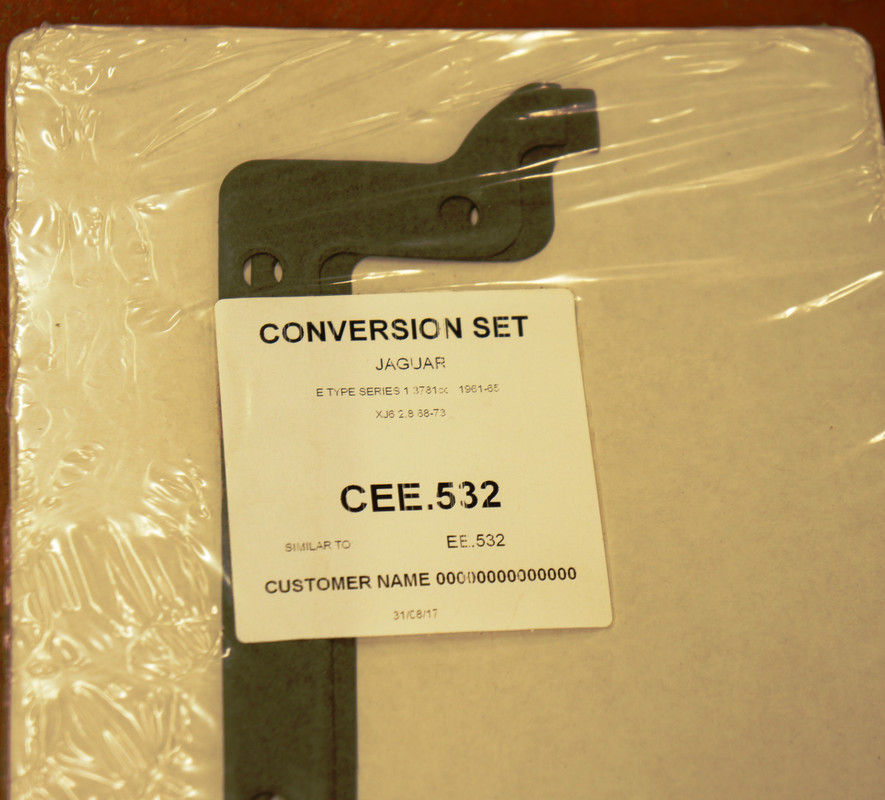 Now, I can't see why you would be charged twice for "Composite head-gasket" when there's only one supplied, but I was told by the supplier
"£108 for the composite head gasket alone, £84 for the head gasket set which yes also comes with a tin gasket which we do not use"
Now if this is the case, this would suggest that the gaskets have been priced like this :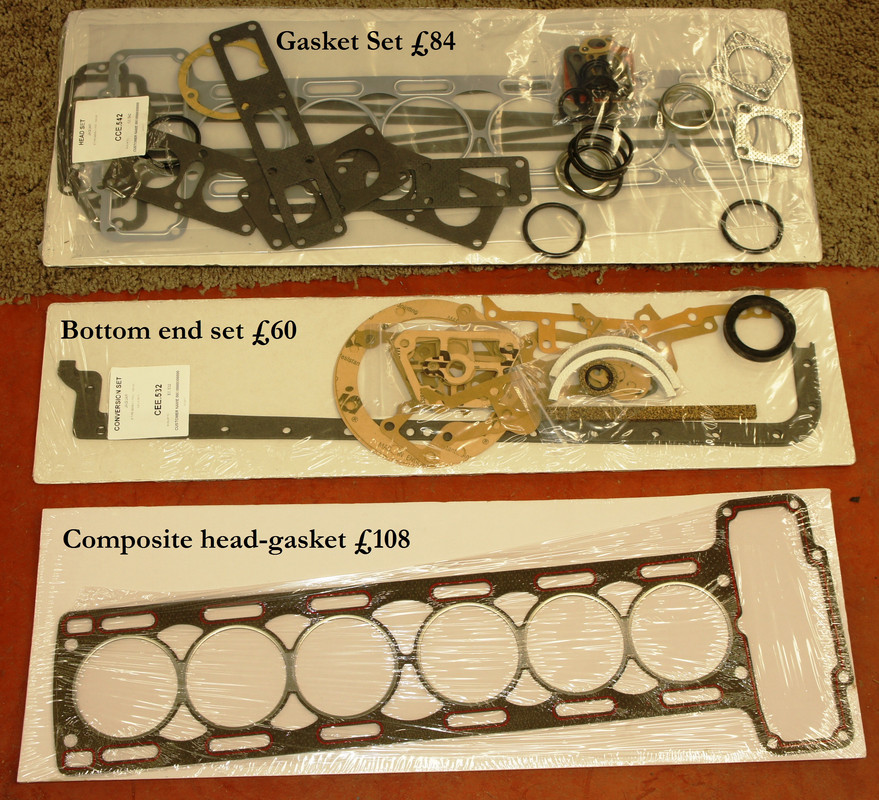 or perhaps more accurately the "top-end set" has been sold to me for
£93
, as the stem-seals that were in it have been taken out and sold to me separately for £9 extra.
So the parts I've been sold can be seen to look like this :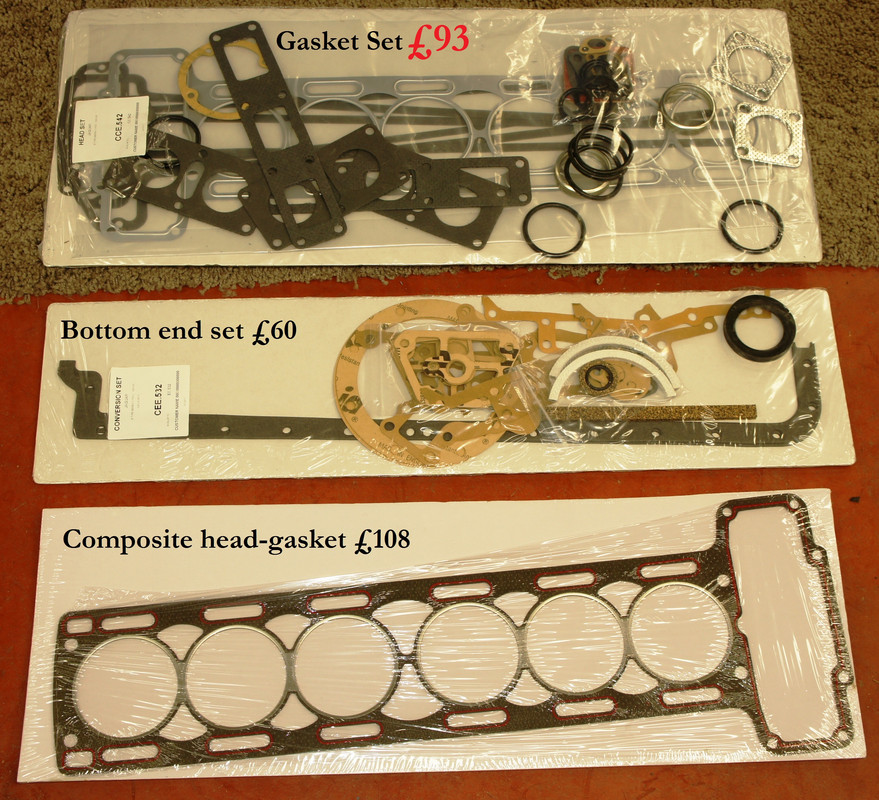 Without judging the actual
prices
, just yet, I can't square what I've ended up with against the lines on the invoice, which appear to boil down to :
Composite head-gasket £84
Gasket set £ £93 - CE542
Bottom end set £ 60 - CE532
Composite head-gasket £108
However you look at it, either this line
Composite head-gasket £84
or this line
Gasket set £ £93
is a duplicate, or in short an invoice for something that I have not received, and so I've been charged for FOUR items when only THREE have been delivered.
If I look at what one might call "market prices", the most expensive "composite head-gasket" available from SNGB is £66 inc VAT, compared with £108 that I've paid, and for £93 SNGB can supply an up-rated top-end set that includes both the composite head-gasket AND the top-end set - whereas I've been supplied separately at a cost of either £201, or £192, according to how you interpret the invoice.
Or more like £285 in fact as I've been charged for one or the other TWICE.
Could anyone can allay, or indeed confirm, my fears about having been taken for a ride both over the contents of my order and the prices of the contents ?
And later on I'll tell you about the rest of the griefs, including dragging my block across a (visibly) concrete floor to scrape and knacker the rear crank-seal dowels, and charging me some £250 to turn a cam-cover into a twisted banana (through welding) complete with linishing marks still visible (I paid for polishing).
Then I might tell you about being charged £86.40 for 6 threaded crank-bungs that are available for £1.20 each from just about anywhere else, and £35 for seven core-plugs that most places sell for between £1 and £2 each.
How did I end up paying for all this ? Because I TRUSTED the "well-known" supplier to charge fair prices,
and because out of a misplaced sense of loyalty I didn't want to shop around elsewhere
........... whereas I could in fact have not only shopped elsewhere but, in addition, got trade prices to boot.
But I wanted to support a good-ol' machine shop.
Lesson learned.
Watch this space.