Topic author

rossbraithwaite

Posts: 139
Joined: Mon Jan 24, 2011 8:27 pm
Location: The National Forest
'67 S1.5 FHC, manual, maroon with black interior. Originally exported to Arizona but 'repatriated' in '89. Since converted to RHD and triple SUs.
---
---
Posts: 920
Joined: Tue Jun 23, 2009 3:33 pm
Location: Burke, Virginia
I can't say that it's something that I would go for, but it sure beats a lot of the attempts to improve on the original design. It would be a show stopper at a local cars and coffee.
Mark

67 OTS 1E14988, 2015 Camry XSE
---
---
Not something I would do to an E Type, but nice work; I appreciate seeing quality work carried out. Far better than the Magnificent Transformation video Posted in the JL Forum, where I thought "if their car work slows down, they could take on Dry Wall Plastering work to make ends meet". The video follows:
Here's one we prepared earlier: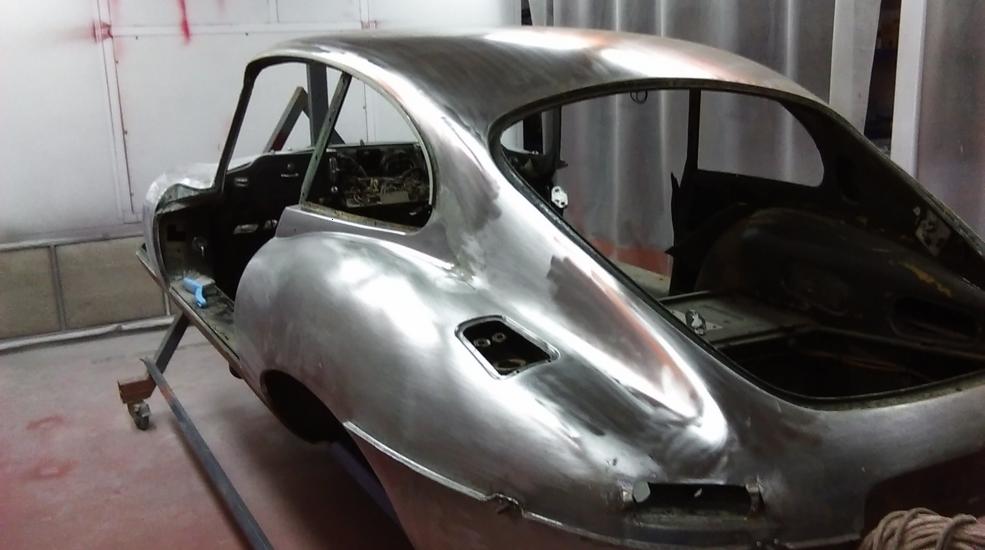 Regards,
Bill
---
---