Steve Wrote:
but how can you be sure it was the car cover and not the paint application contitions.
Hello Steve,
Air quality used in the paint application is way more likely than a Car Cover being that cause. I've spent a lot on installing a system that ensures very dry, very clean air is supplied to the spray system.
The following picture shows the water extracted from air after an initial filter, typical of that which most home shops and many professional outfits use as their final filter, and before entering the main water trap system. This water is collected from a long system of tubing designed to allow the newly compressed air to cool before entering the main filtration system.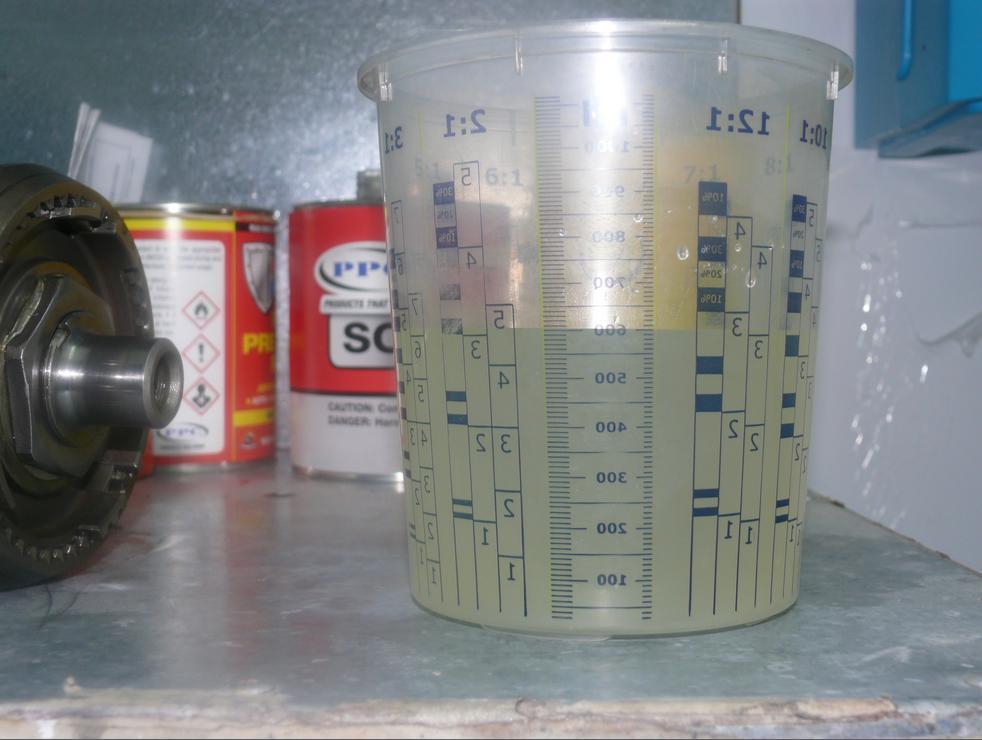 Regards,
Bill