Anyone bought one recently ?
The last one (clear, plain, std) I got (2016) came from A.N.Other Garage Company that just happened to be convenient for a mate with a van going south, and cost £172 plus VAT ; they use the Pilkington's reference (4310ACL) tho' I don't think it's a Pilkingtons one.
This is the logo, probably incorrect but my car is not concours :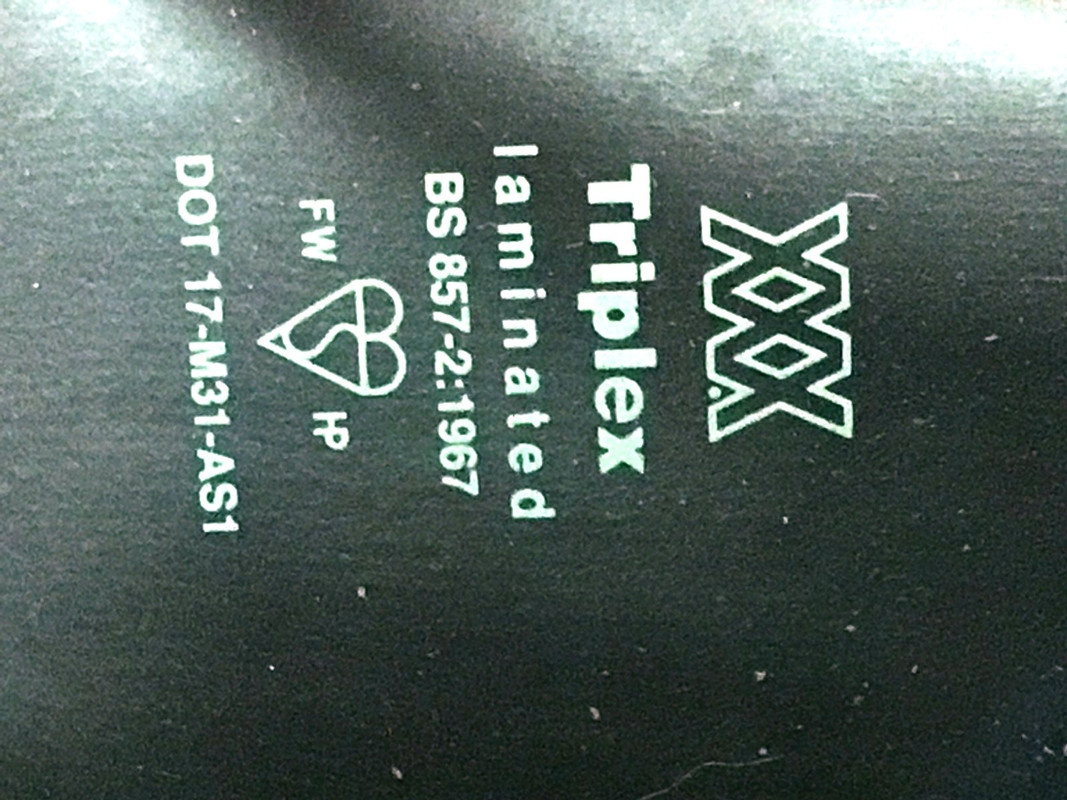 Today they can do the same from stock for £170 plus VAT.
Pilkingtons Classic want £449 plus VAT.
Can anyone throw some more numbers and reasons for such differences into the ring ?