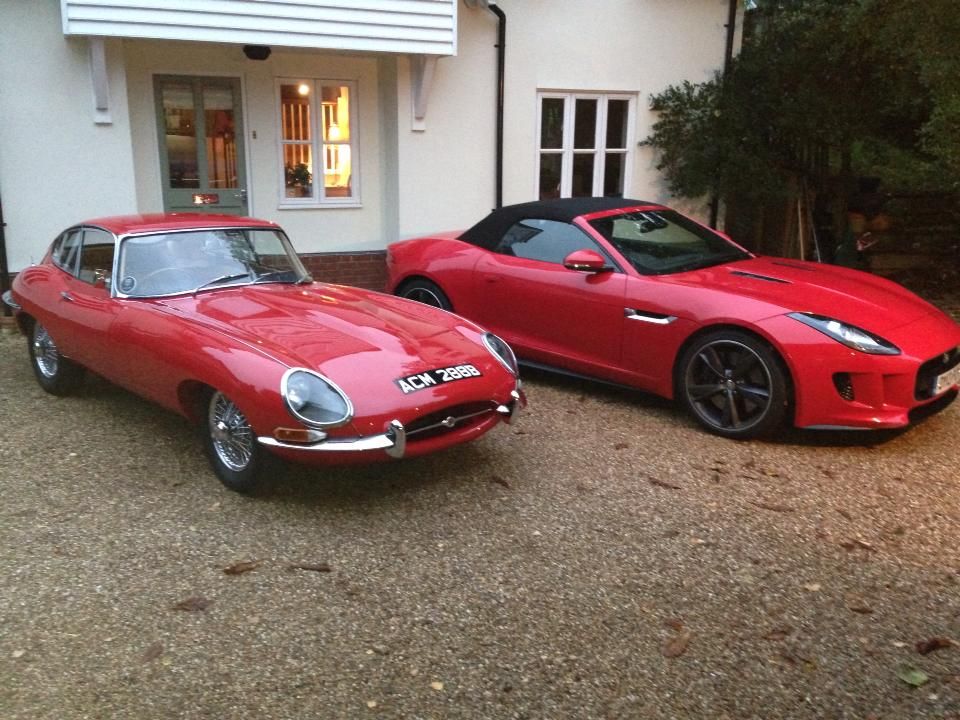 My Neighbour who works for a well known daily newspaper has the pleasure of using all kinds of fine motor cars.
This is his car for the week from the Jaguar Press department.
It is a V8 with the most fabulous sound track in a modern car that I have heard in a long time.
We thought it would be a great idea to snap the cars together this morning.
I really like it in the Red! :D [/url]
Kent