There was some great stuff here once everyone got off-topic :
viewtopic.php?f=3&t=11707&p=96878&hilit ... ate#p96878
and it covers some of what I think I need to understand, but not all.
Maybe I should begin here.
viewtopic.php?f=3&t=9091&p=70775#p70775
I fortuitously found this clip wedged by one of the bell-housing holes a year or so ago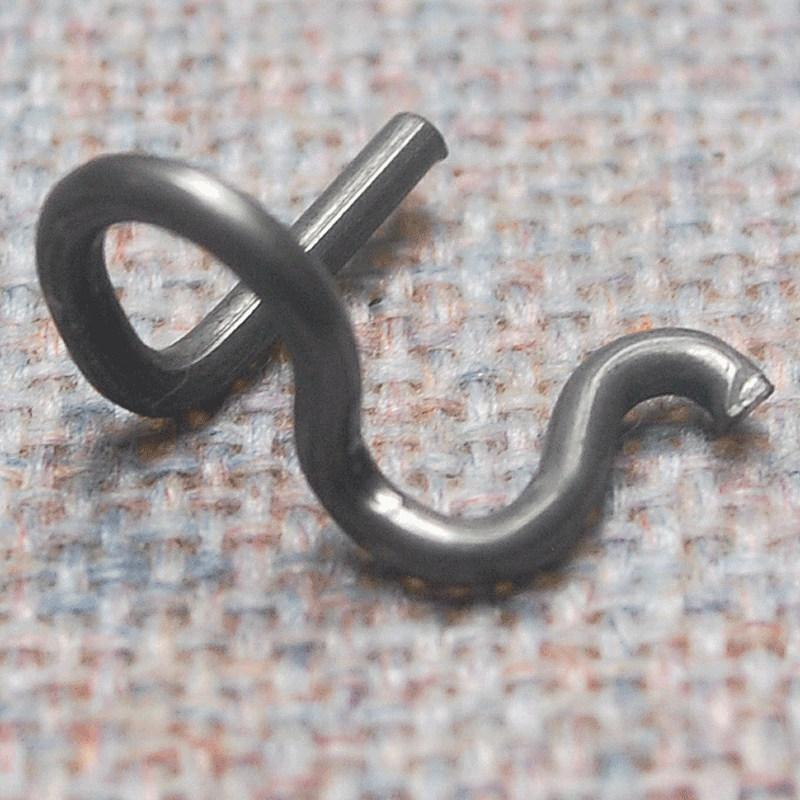 although this, I think, shows a later version that is not quite the same shape, and was assured that the parts were anyway inseparable, which is true.
UPDATE - eventually found the correct picture ; THIS is the one that popped out :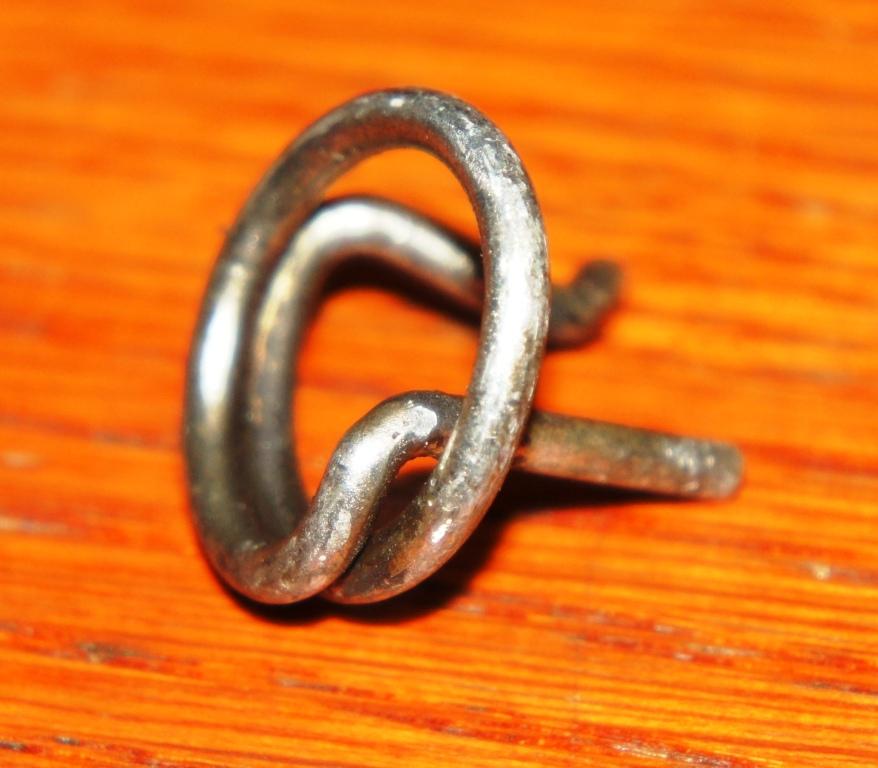 A couple of years down the line and I've got everything in bits, pleased to think I would re-fit the missing clip and cure a rattle that had been bugging me for a while - one that disappeared immediately as soon as I touched the clutch pedal.
To me this was logical, missing clip, play in the fork ears makes a rattle etc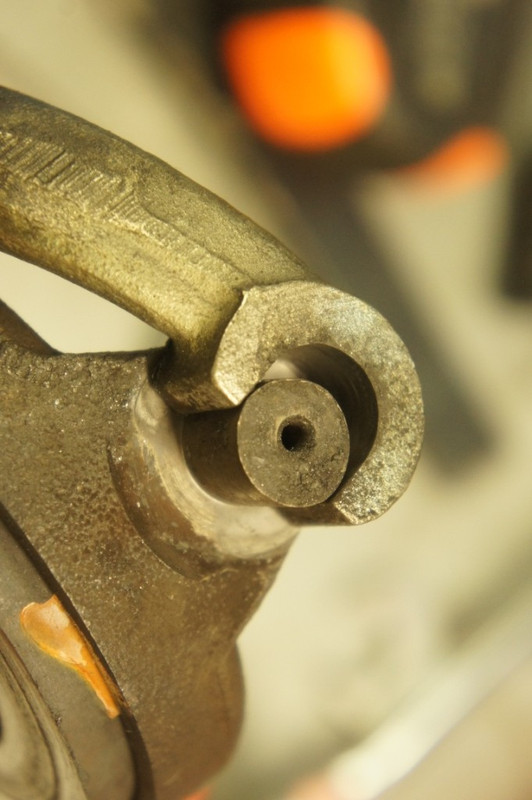 However I've discovered that the second clip has gone AWOL too, and that the release fork and the thrust-bearing "ears" are now terribly, terribly worn - i.e. they have completely changed shape.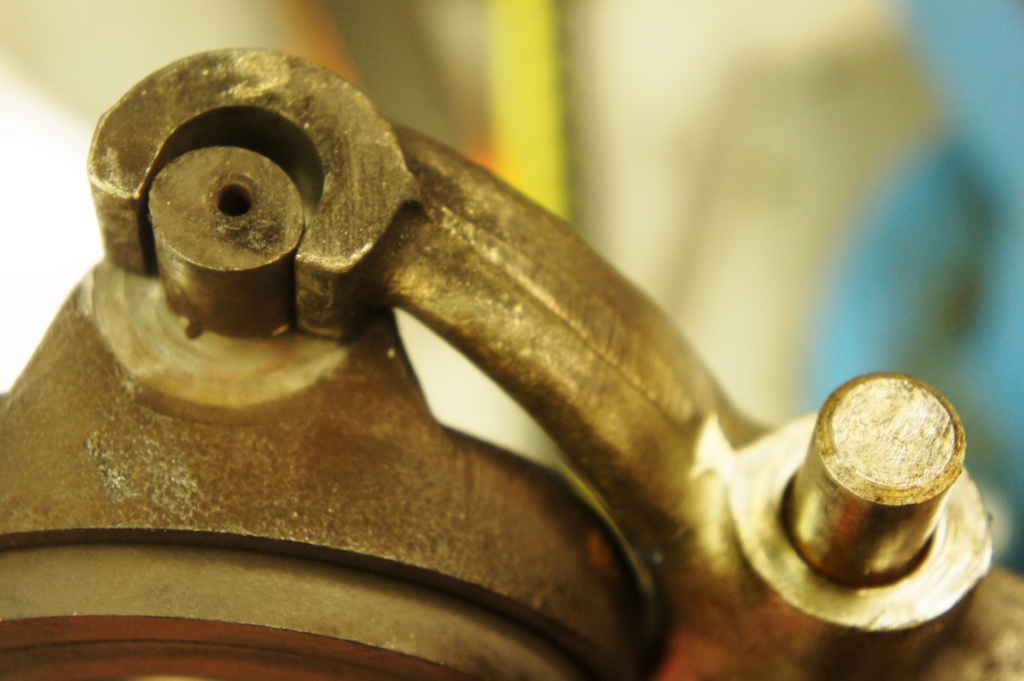 Originally, the machining of the fork-ends prevents the judiciuously ovalised "ears" on the release bearing from passing through the gap unless turned sideways, which means that once assembled these parts cannot inadvertently separate.
Now, however, they can separate whatever their attitude.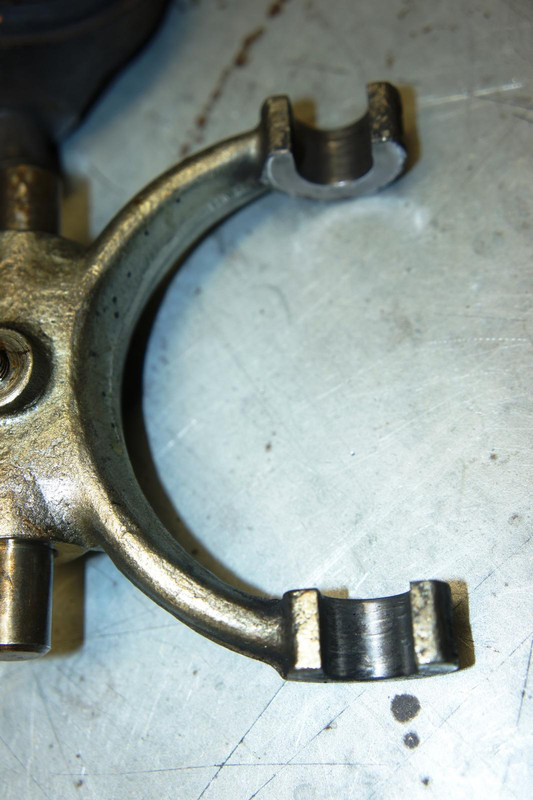 I had imagined the clips were just to quieten things down, but maybe they did more than that ?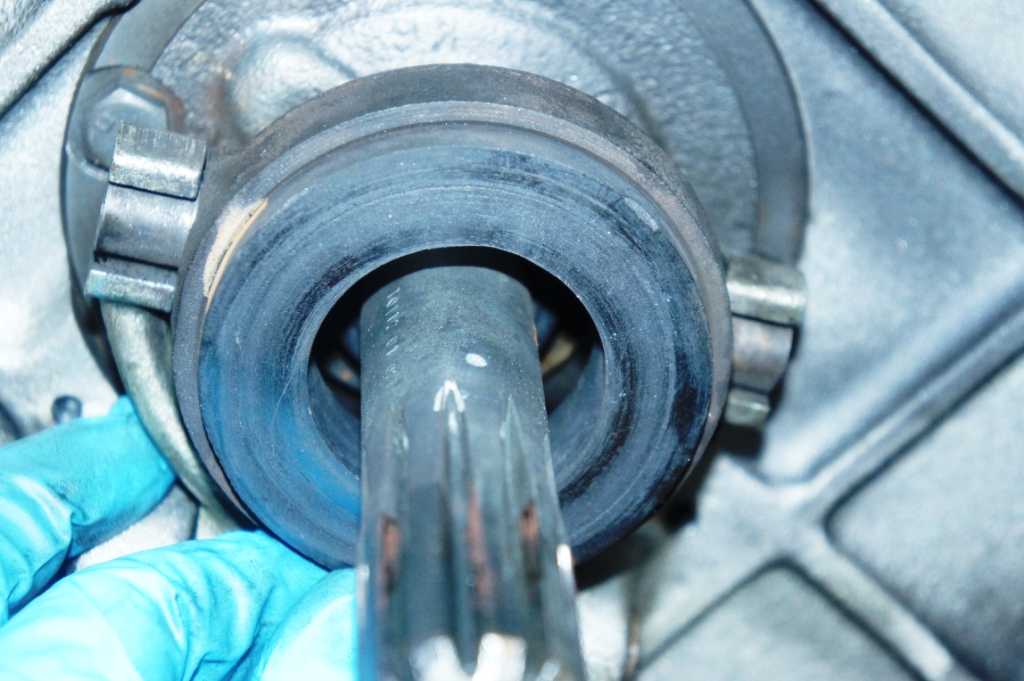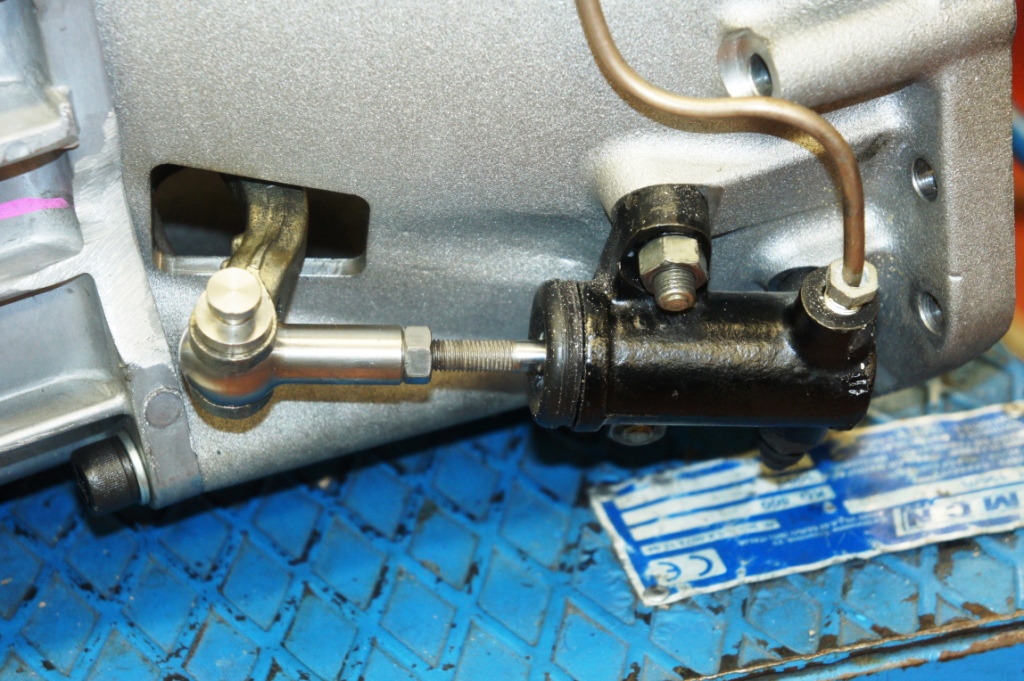 The bell-housing is part of the brilliant Cangialosi 5-Speed (believe there are supply issues again ?) and the relative positions and geometry of the thrust bearing and fork look logical and perfectly centred, thrust contact being plausibly obtained mid-slot and at optimum centre-position in relation to the gearbox shaft etc so I don't believe this to be relevant.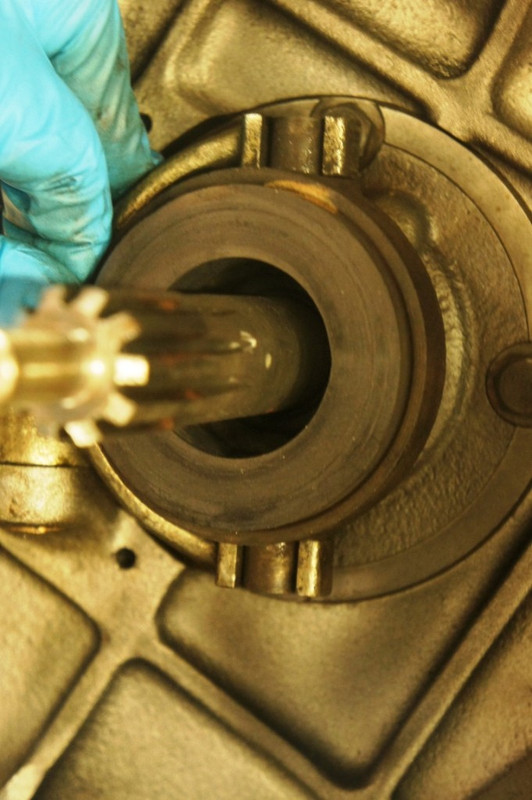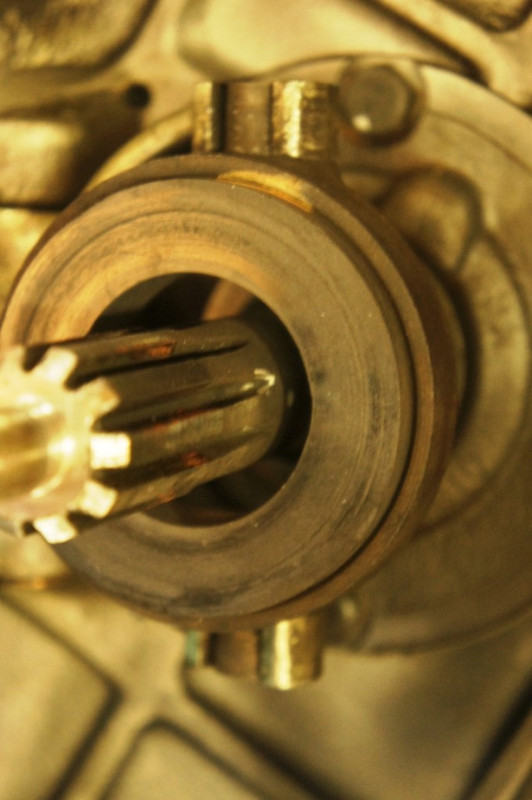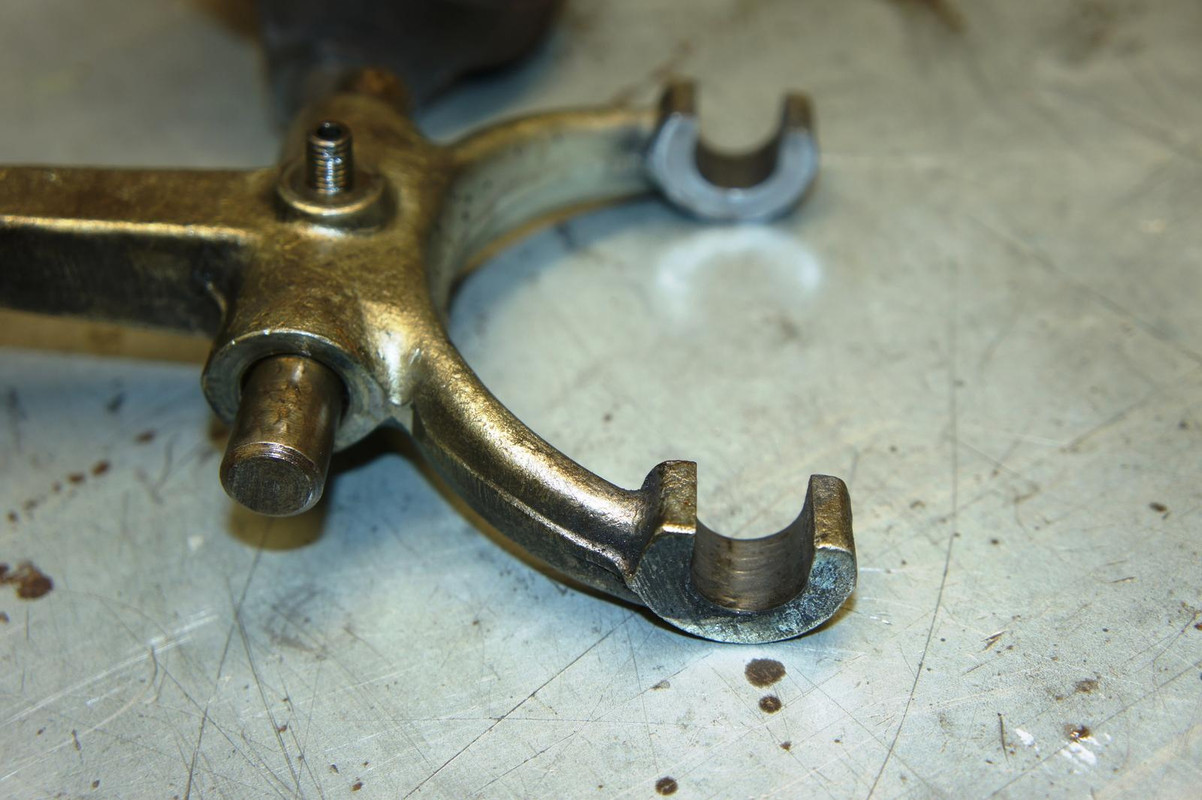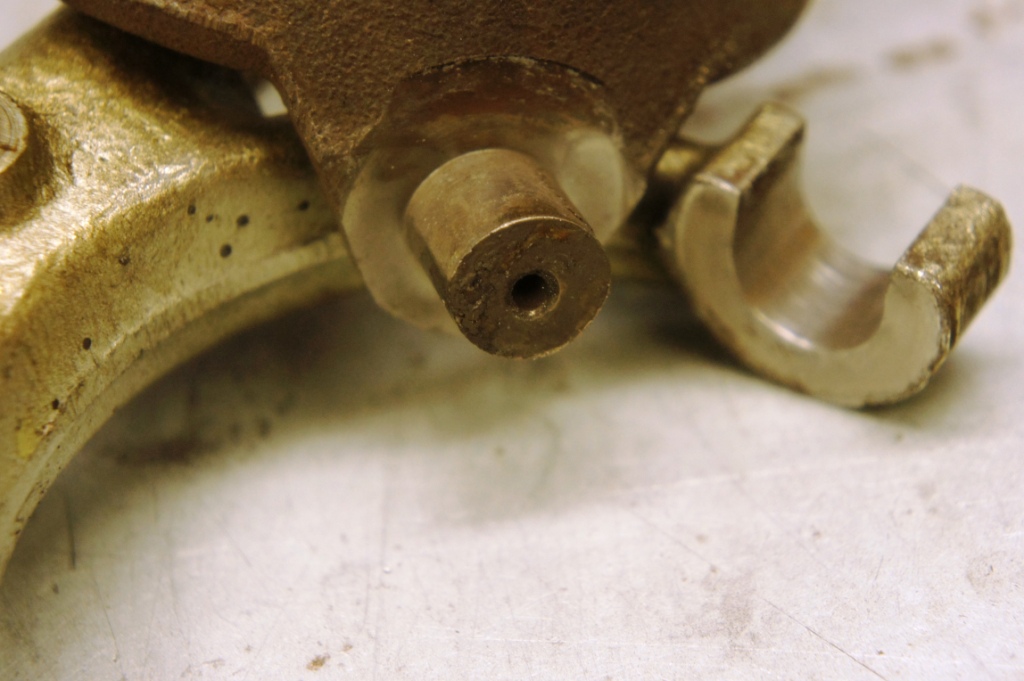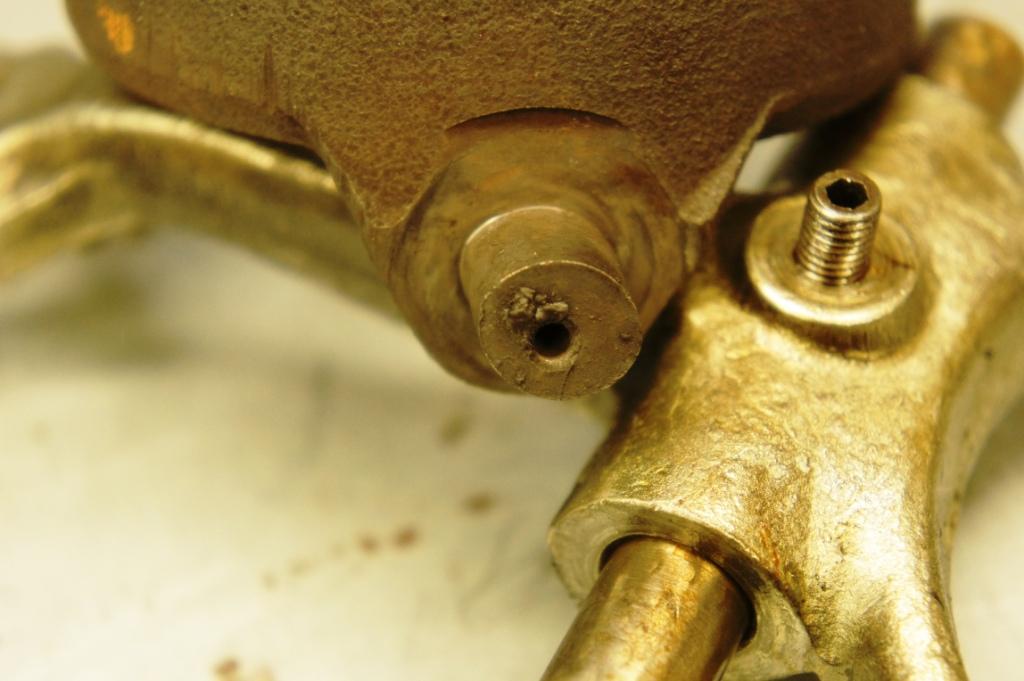 The thrust-faces look normal, properly cented in the clutch assembly ?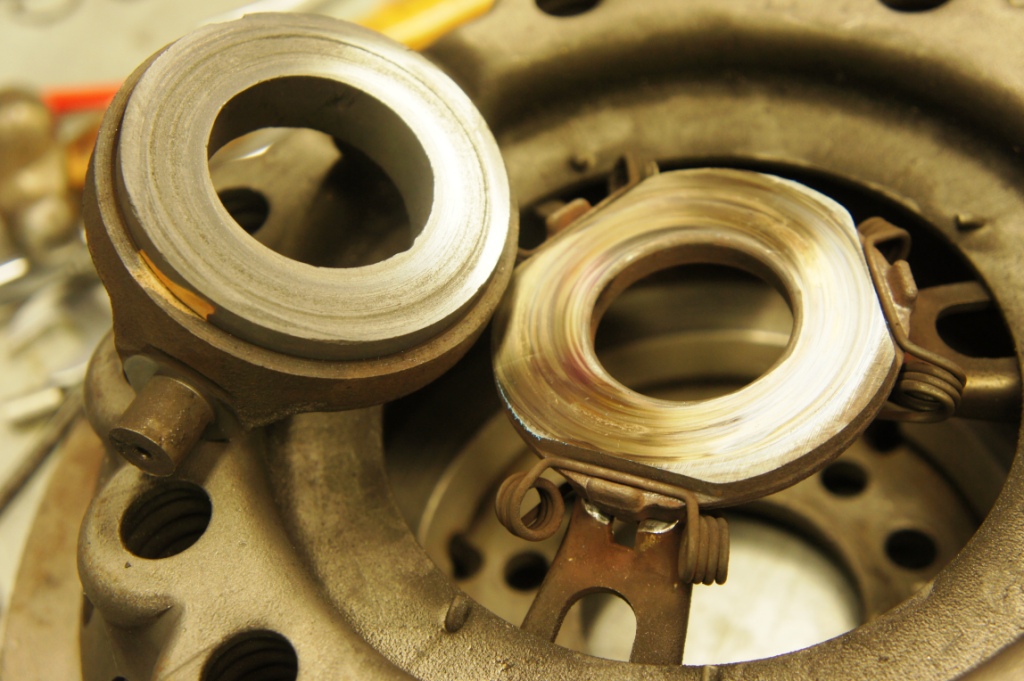 So that's the first part of my question - has anyone had anything like that happen to them ?
The second part relates to clutch-type.
I believe this is the correct 10" original clutch referred to as the "spring" type as against the later diaphragm.
Is there any improvement in the clutch behaviour or its strength in going for the later diaphragm type (which I understand is 9.5") a
nd what parts exactly does one need to change and modify please
?
I had always found that - rattle aside - the clutch was excellent as it was.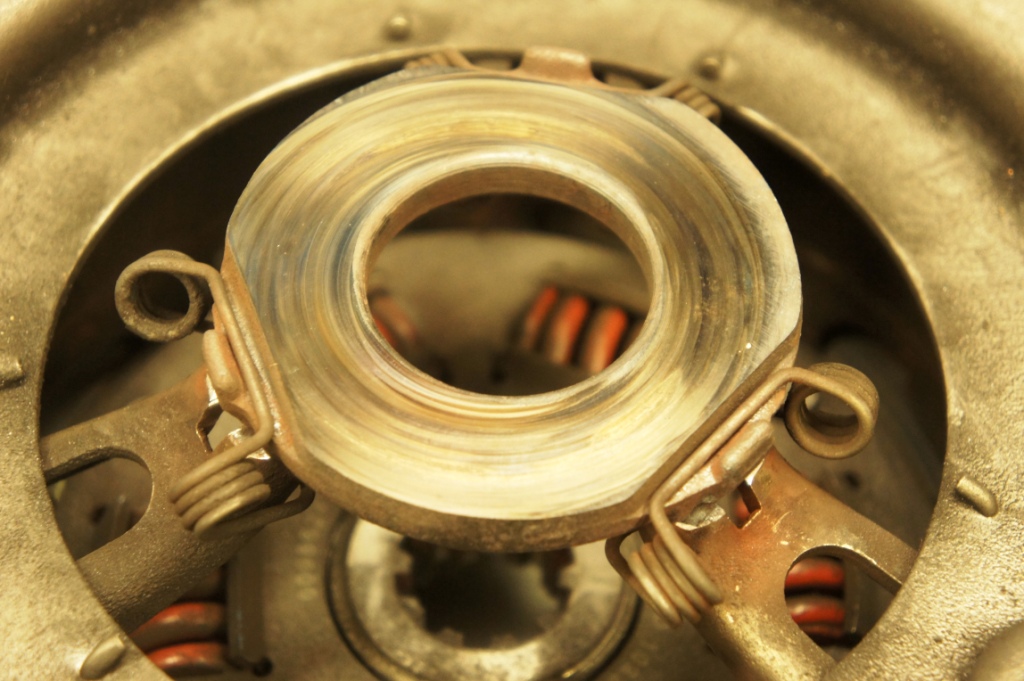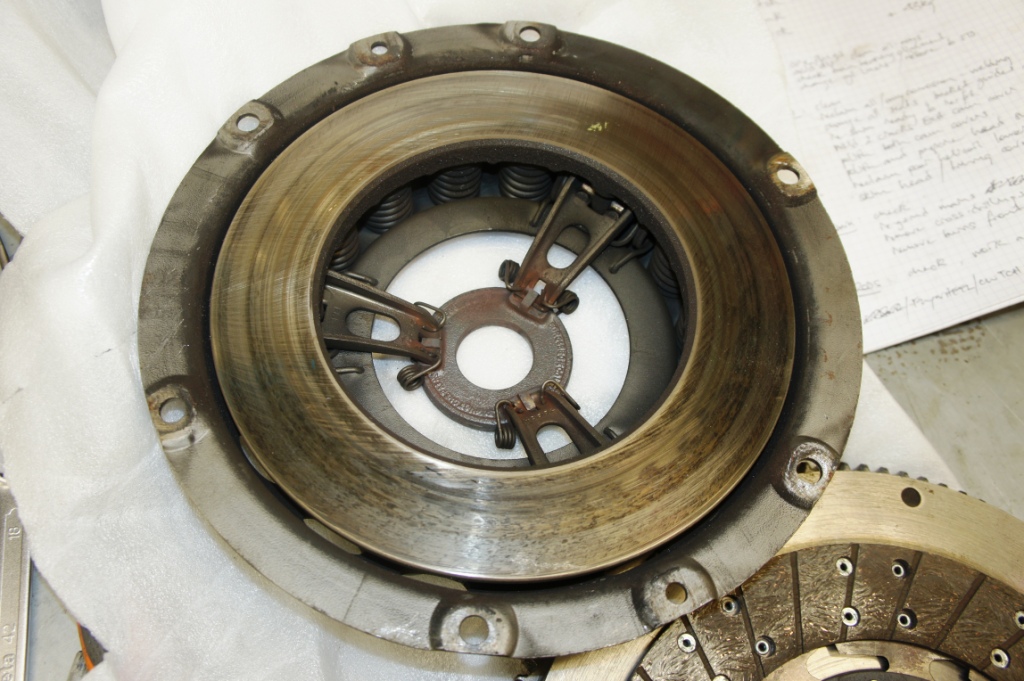 I am actually reassured to see the galling and uneven wear, on the flywheel surface at least, as I initially and briefly suffered bad judder when I first fitted the 5-speed and regretted very much at the time not having had the flywheel refurfaced - whereas this can now be done properly at Chesman Engineering at the same time as they have my crank.