Hello all, quick question...
I have my diff cage out to do rear calipers, handbrake, pinion seal, diff cover gasket and misc bushings. I intended to replace the four rubber blocks that hold the diff cage to the body, even though they appear in good condition— no tears or visible deterioration — while I'm at it.
Anyway, in comparing the ones I removed to the replacement ones I purchased, it seems they're very different heights — see the pic.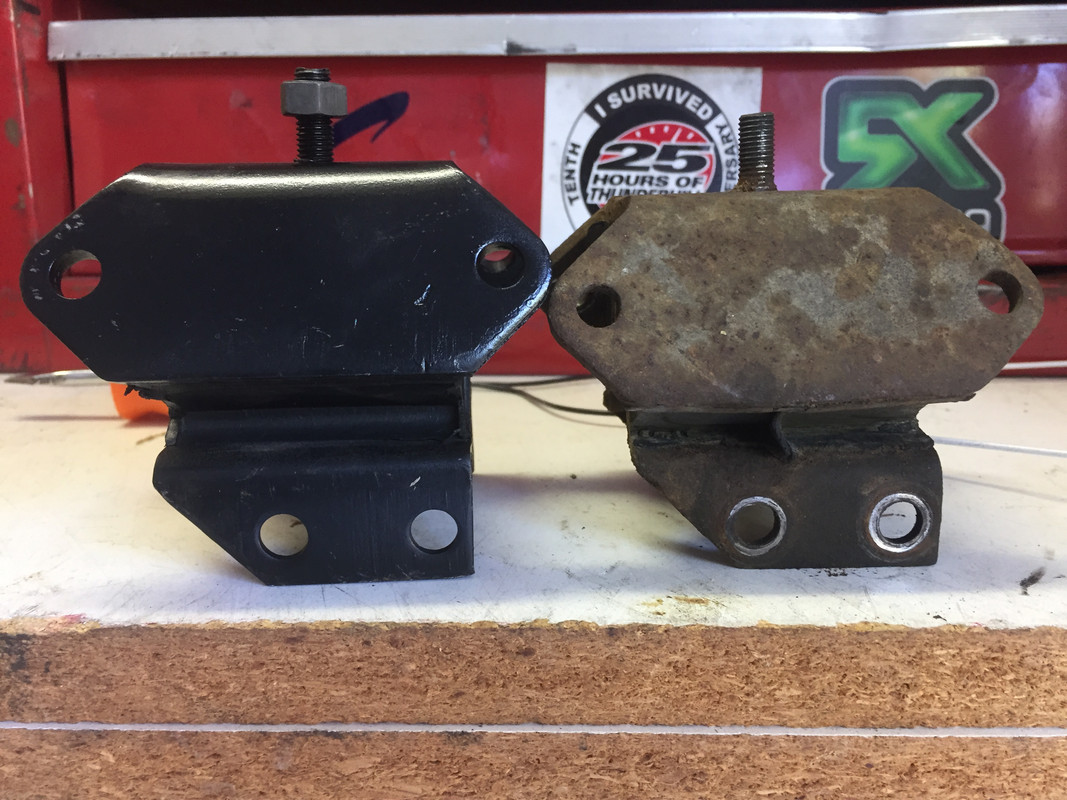 The part number is C17198, from XKs Unlimited in the US. There appears to be only one part number according to their catalog, so I think it's the right one.
So, should I use the new one, because they compress over time which is why my old ones are shorter? Or should I reinstall the old ones and leave it as-is? I'm concerned that the additional height of the new blocks will make installation a challenge, as well as raising the rear ride-height of the car when it's back on the ground.
Any thoughts? Thanks, as always!
Jeremy.