Hi all any help would be appreciated.
My tacho has 3 wires coming out of it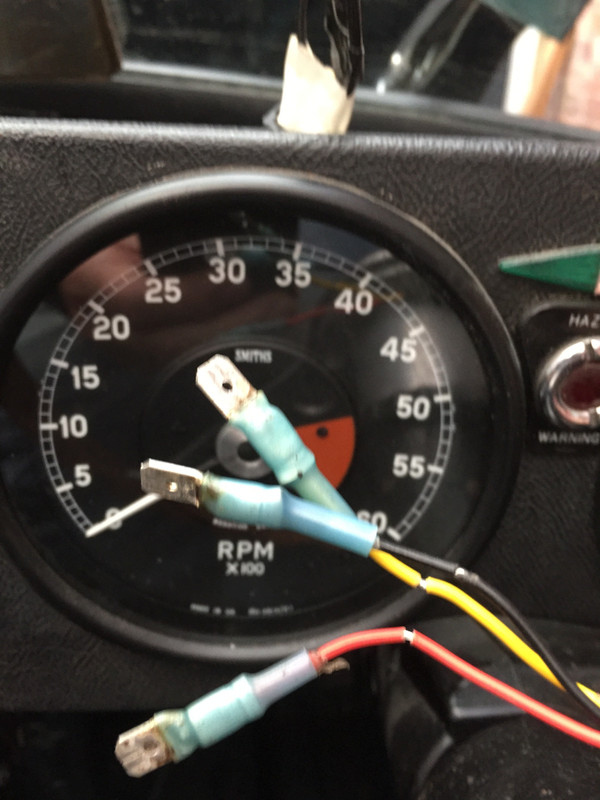 The car loom to the tacho has a 3 pin block with 2 white and one green wire, the 2 white wires are bridged together allowing the car to run, the green wire has a 12v supply.
The car has electronic ignition.
Since owning the car the tacho has not been connected.
I have tried connecting the 3 wires to the connector without any luck.