It's the easy (supposedly) ones that floor you.....the rear hatch support bracket is the problem this time in that I can't get it to position itself properly! It just won't install at the right angle. It seems pretty obvious where it goes - two screws through the bracket into the bottom of the hatch (where it came out) and the lower 'triangular' bracket should, presumably, just screw into the inside of the hatch sill. But the triangular bracket is not at the right angle. Am I missing something here or just plain daft (or both)? Can someone please send me a photo of the mountings of their rear hatch bracket? Does the lower triangular bracket screw direct into the rear of the sill or it there another mounting bracket that I have forgotten. It's the ones of which you don't take photos that are the buggers (presumably because you think they are obvious) - the front triangular chrome cant rail plates were the last ones but thanks to the Forum, they are now snugly in place !
Malc

Series 1 2+2, 1968 Blue exterior, grey interior
---
---
Steve
1969 S2 2+2 & Building a C type replica
---
---
Malc, I believe yours is the same as mine, i.e. the later hinged prop.....here's mine as it was originally before dismantling: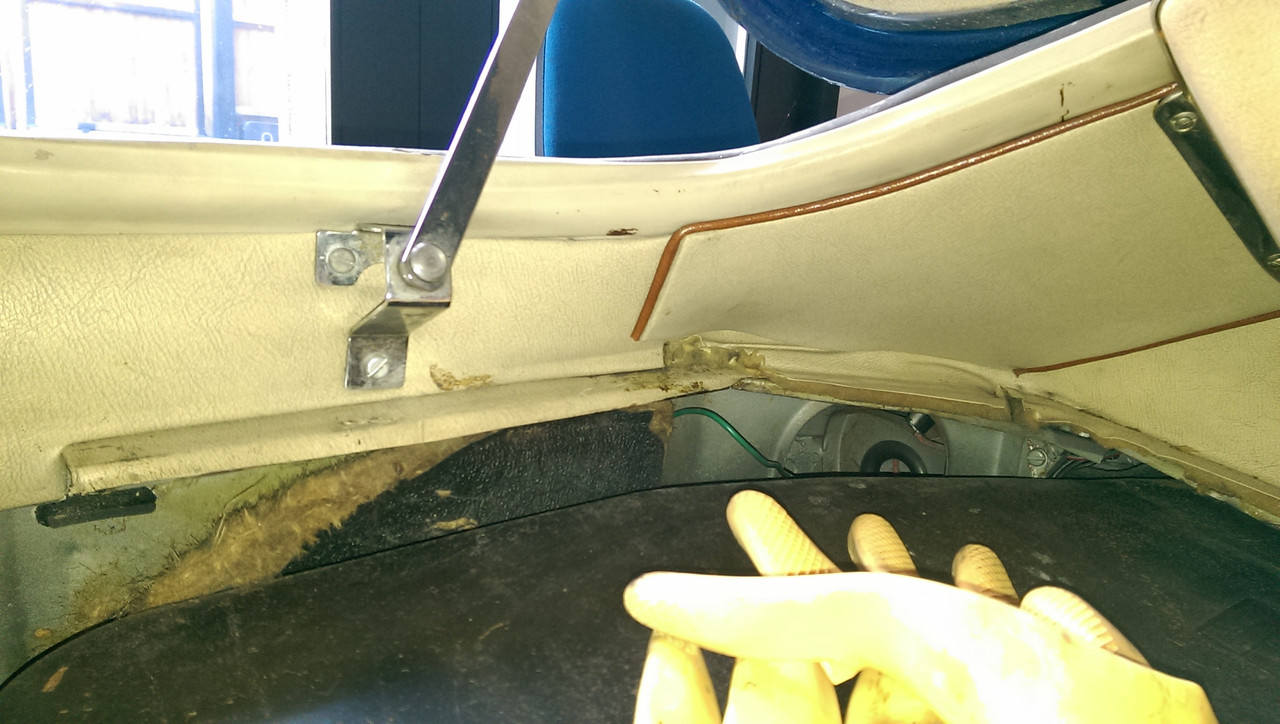 But that rear section of bodywork below the hatch opening was completely rotten so was replaced...and the hatch support didn't line up any more when I got to reassembling. So rather than trying to bend the support, I made up a wedge-profile shim from finest beech for that lower bracket to get it to sit at the right angle, and that now sits behind the trim panel. Sorry, no pic of the shim...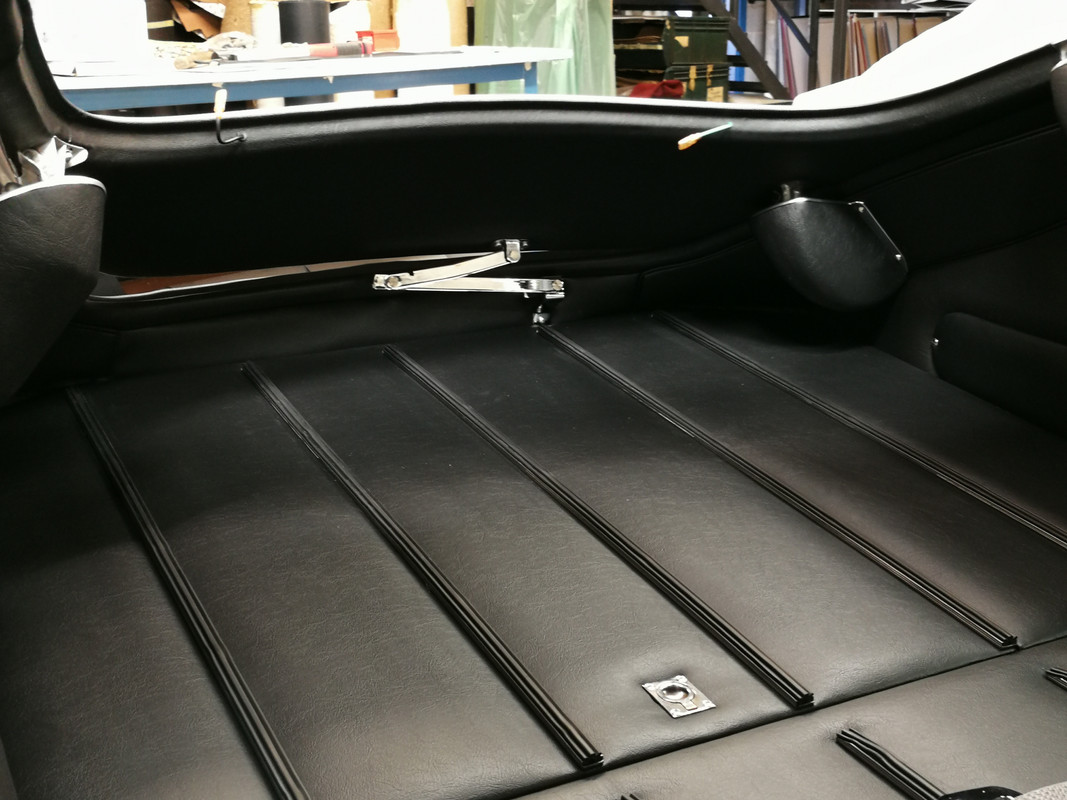 Jeremy
1967 S1 4.2 FHC
---
---
Hi Jeremy - thanks for that, it is the same as mine. What I can't understand, it came off so why won't it go back on again?! I have not altered the bodywork although I have replaced the interior and the panel behind the lower aperture. But as far as I remember, I took nothing more off than I put back in i.e. just a new panel which clips in. I'd be interested to know if anyone else has had a similar experience.
Malc

Series 1 2+2, 1968 Blue exterior, grey interior
---
---