Hi all,
having experienced 3 flat tyres in the last weeks (none in 30 years before), I am going to have the rim bands (and remaining tubes) of my wire wheels renewed. I have ordered the bands from MWS. To my surprise they look rather crude, nothing like the "endless" Dunlop original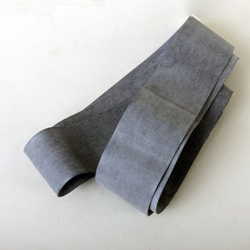 Especially the seam is rather sharp edged and makes me think, if this might damadge the tube.
What kind of products did you use, any experience?
Thank you