Thought I would take a minute to examine the 1967 short block engine now it has completed 10,000 miles. Yes I cannot believe it has gone so quickly. I haven't really had to touch much for a long time, it has all been pretty reliable.
Shame it is so good really, as I am taking it all out to put the original long stud engine back in! The original has had a complete rebuild, slightly up on compression with a big vale head, D - type cams and a very special Neil Brown engineering cylinder head. This new engine will be dressed with all the fuel injection and exhaust manifold you see here.
After running it in on SAE 30 for 500 miles, the engine has had three oil changes running on 20w50 mineral oil. Oil consumption has been pretty minimal between changes.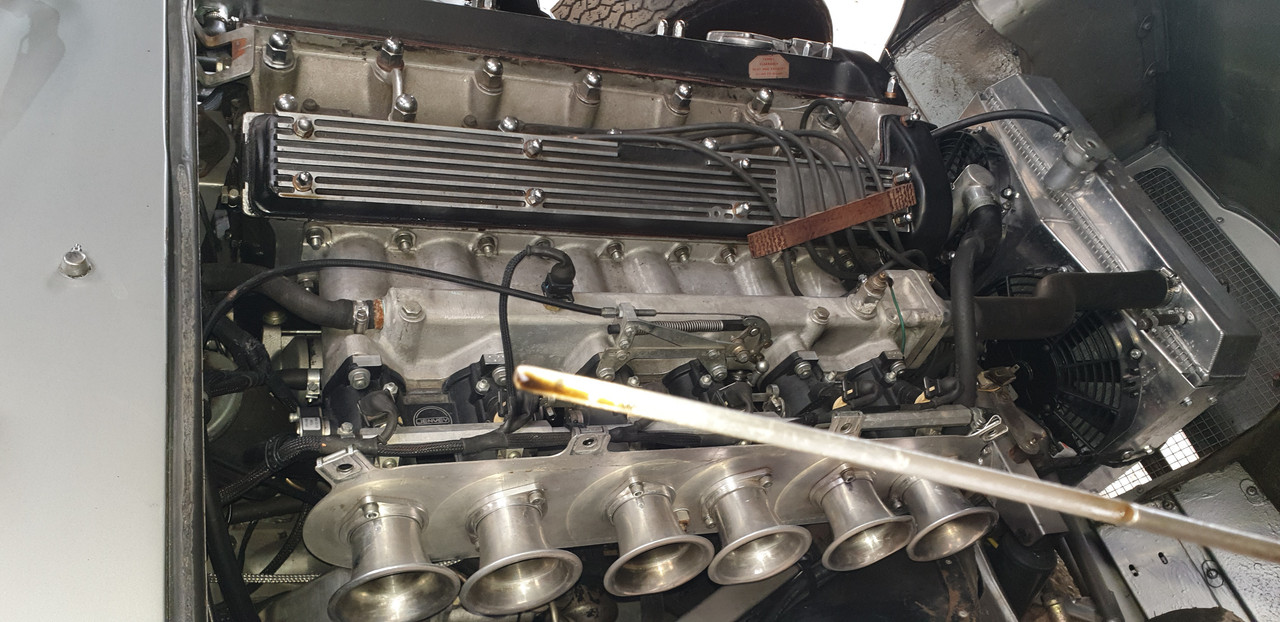 The oil in it is now 4,000 miles old and it still looked pretty clean this afternoon.
Coolant is clear blue and up to the correct level. It is now three years old so due for a change. The brake fluid is also clear but due for a change too as it is also three years old.
Plugs look OK. Thought I would check the compression, all cylinders are showing around 180 psi + - 3psi. This is on 8:1 pistons, as for some reason I was paranoid about pinking. It is a very smooth, powerful and economical engine however, even with the lower compression pistons. We even saw 28mpg on trip to London.
It has been putting down 225ft-lb at 1,000 rpm on injection, rising to 374.5 ft-lb 372 n/m at 3,400 rpm.
Flywheel was 263bhp @4250rpm, 229.2 bhp at the rear wheels.
Oil pressure is a rock solid 50 psi hot at idle. It rises to around 65 psi of the mechanical gauge.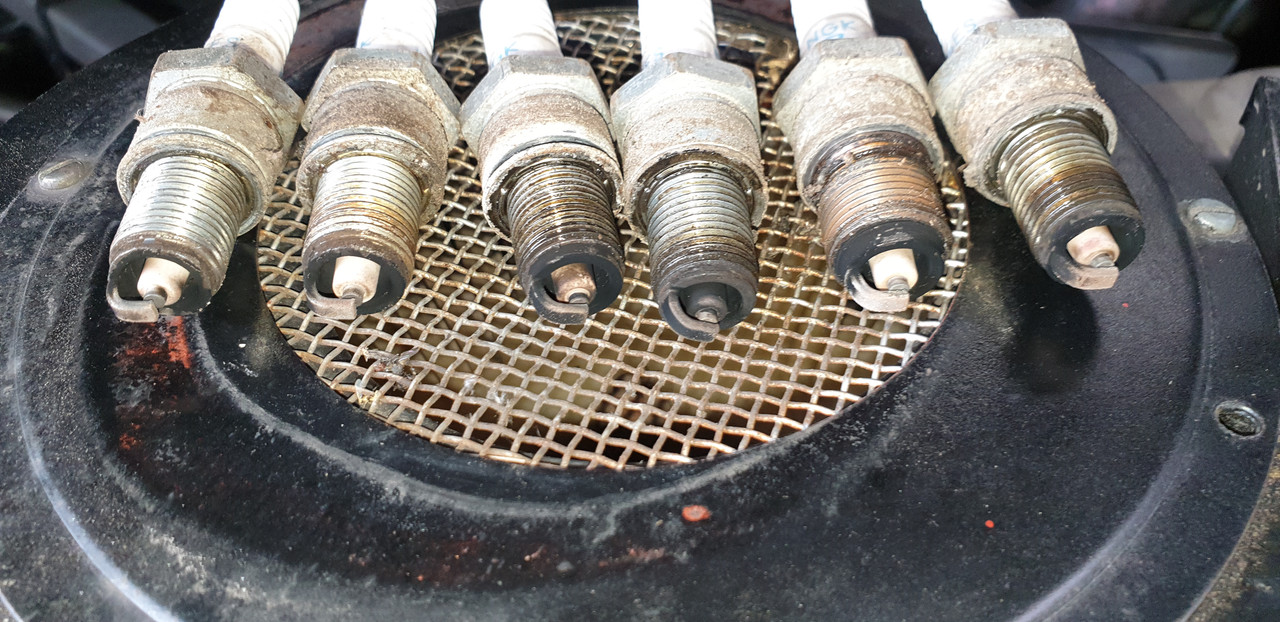 The rear oil seal is dripping a little bit on the "upgraded" modern seal kit. It is no better than a correctly rope seal really. I will replace it soon.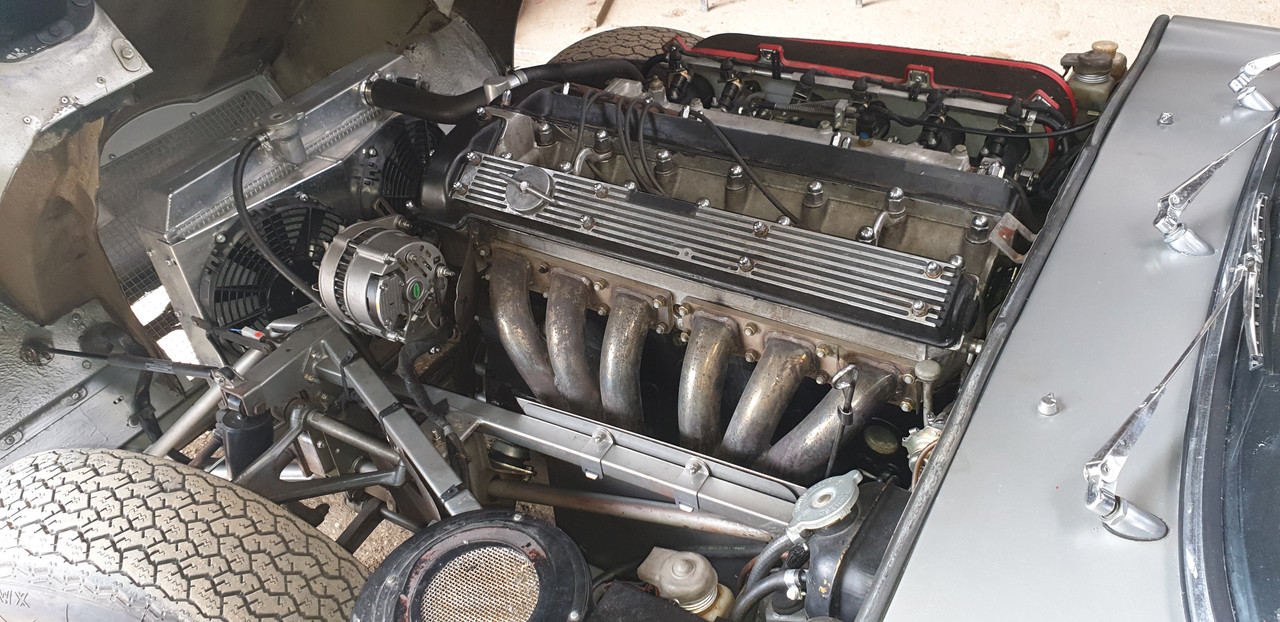 So all in all, the temporary engine has proved quite successful.