Evening everyone,
I am coming to refitting my wiper rack here is a photo showing how the spindles are spayed outwards, making me pause before trying to go further. I believe the the spindles are peened into place? I don't particularly like the idea of pushing a spindle out to then have to peen it back once in place deep in the bulkhead! I remember taking them out damaged the paint, due to the spindles being spayed out as they are, but then I didn't care then
What's the plan please?!
Naturally I am going to clean everything, just at the planning stage right now!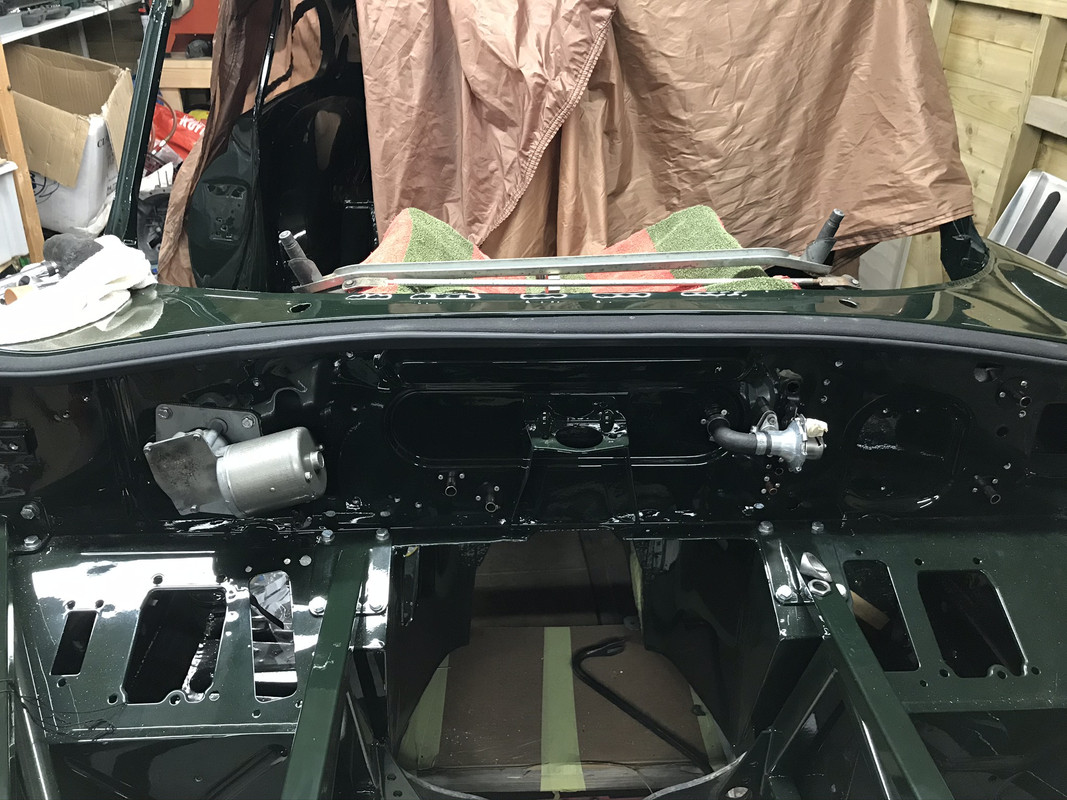 Also, there wasn't any kind of gasket between wiper bezel and dash top when dismantled. Is that correct and how do you stop water entering the bulkhead if there isn't such a thing? The parts book I am looking at (famed for its diagrams) refers to one but 'not 2+2'
Many thanks again!
Rich