Fear I must be really dumb as I know this topic has been touched on a hundred times, but - whatever Advanced Search I do - I cannot find a thread that covers this procedure from start to finish, and certainly not the issues I'm facing.
With apologies, then, here goes.
Having used the early spring-type clutch for 15 years, after some hesitation and reading (lighter pedal ? more reliable ?) during my engine rebuild I have had the flywheel machined to accept the foot-print of the later diaphragm clutch, referred to as the 9.5" one I believe.
For those that aren't aware, this just involves making holes and fitting dowels in positions that are on a slightly smaller diameter than the original clutch.
SNGB were out of stock of the critical parts at the time (October 2018 ?) so I ordered the clutch plate, the clutch cover (which contains the diaphragm spring), and the release bearing, from Precision Clutch Components in Somerset.

Now that I have come to fit these elements, I have hit a problem that I am sure I have seen referred to on the Forum before, although perhaps - in my case - it's with a twist.
Everything assembles correctly, but now when I fit the bell-housing I discover that the release fork and bearing run out of space to operate, even before the bearing begins to push on the clutch.
Now, the new release bearing I've been supplied is about 6mm
thinner
than the original, which is obviously wrong.
Should it in fact be much thicker ? It would have to be about 10mm thicker than the original to optimise the available movement of the operating arm, which seems unlikely ?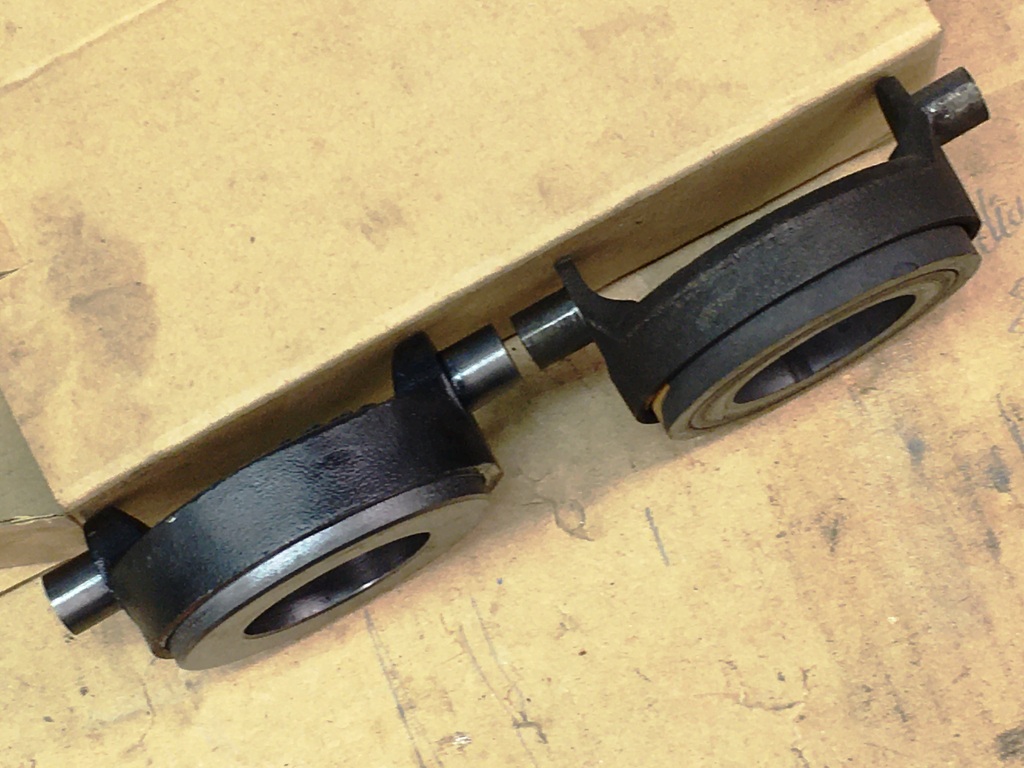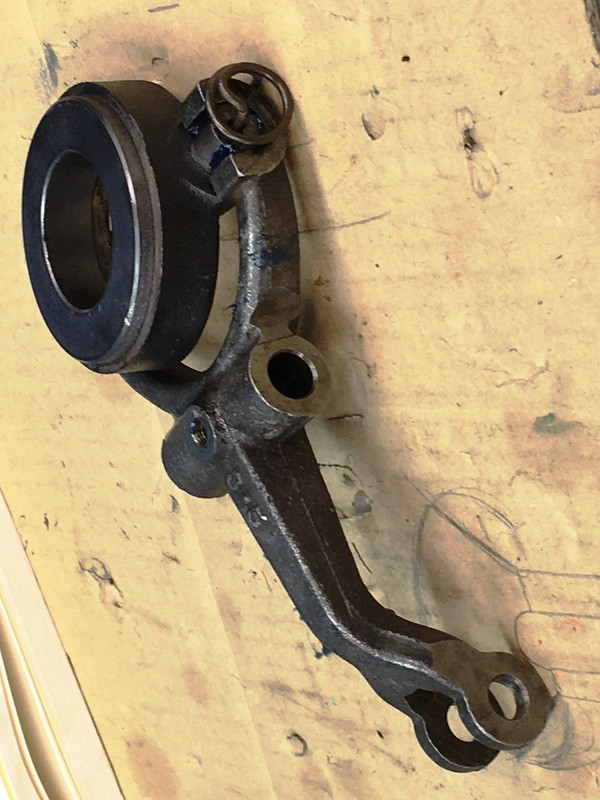 The release fork is a new one, but appears to be identical to the one it replaced.
Do the two clutches use the same release fork ?
There is about 25mm of movement available at the thrust face, measured from maximum-withdrawal (where the clips on the release bearing hit the back of the bell-housing) seen here -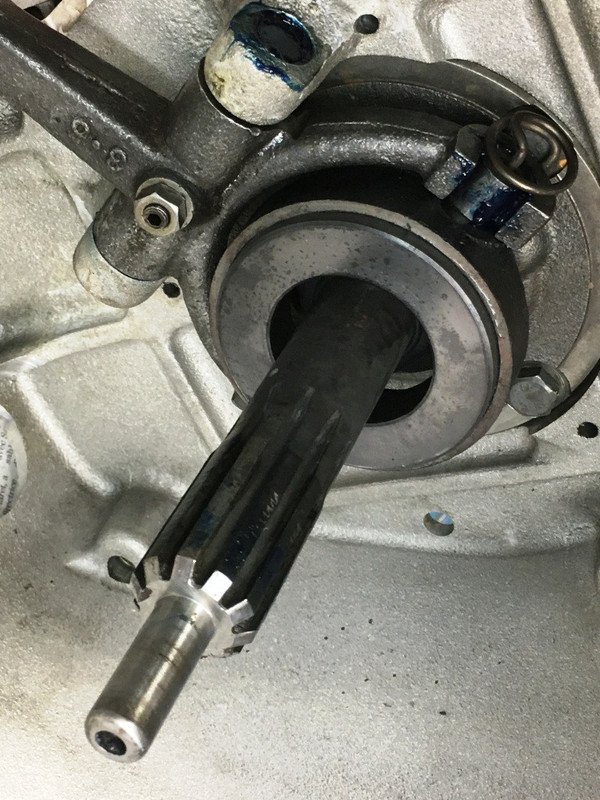 which equates to this, seen from the outside -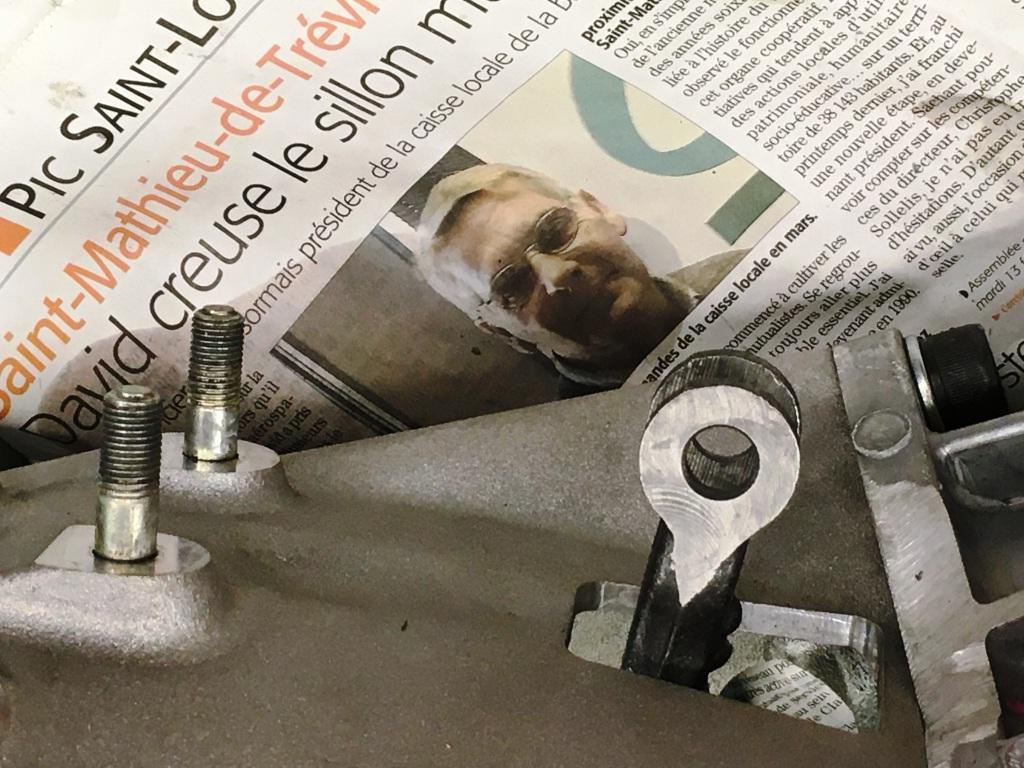 to maximum-advance (where the operating lever strikes the window in the bell-housing) seen here -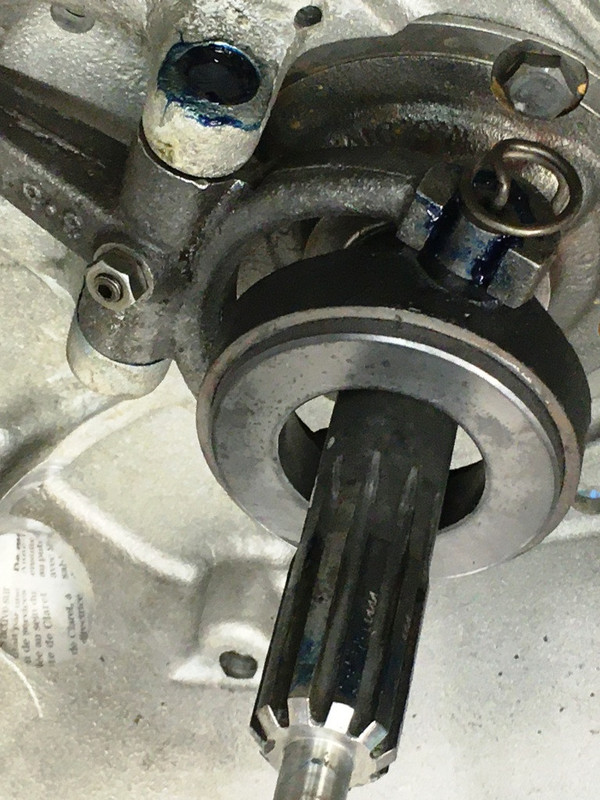 equating to this seen, from the outside -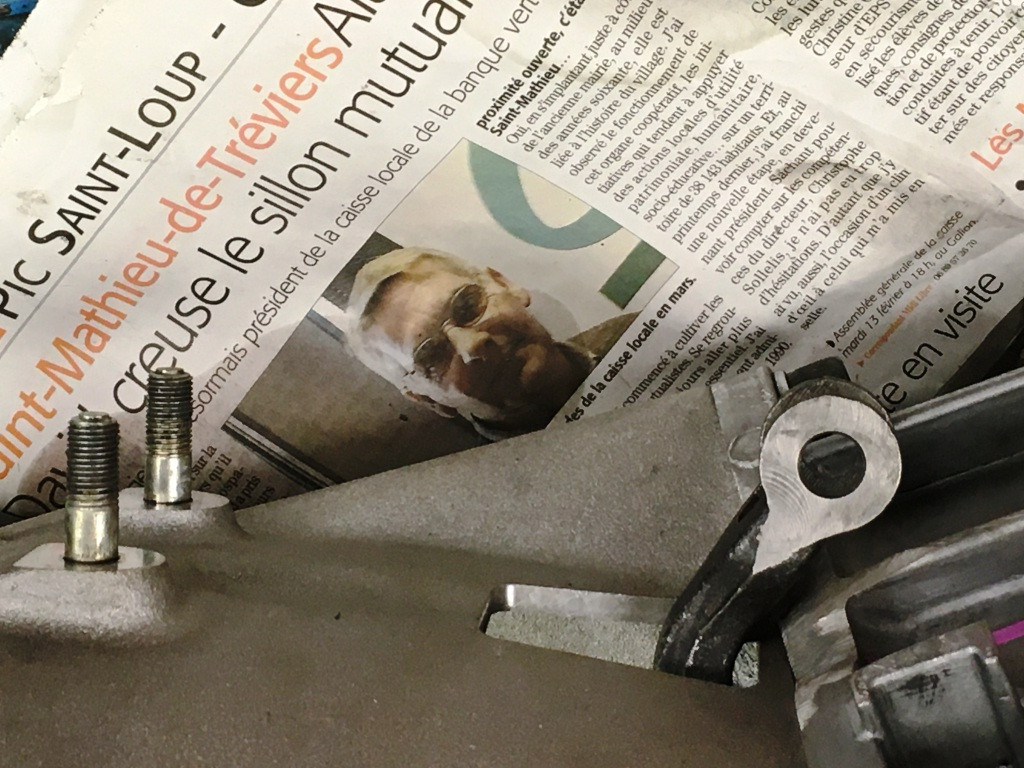 but the thrust face is barely touching the clutch centre at this point.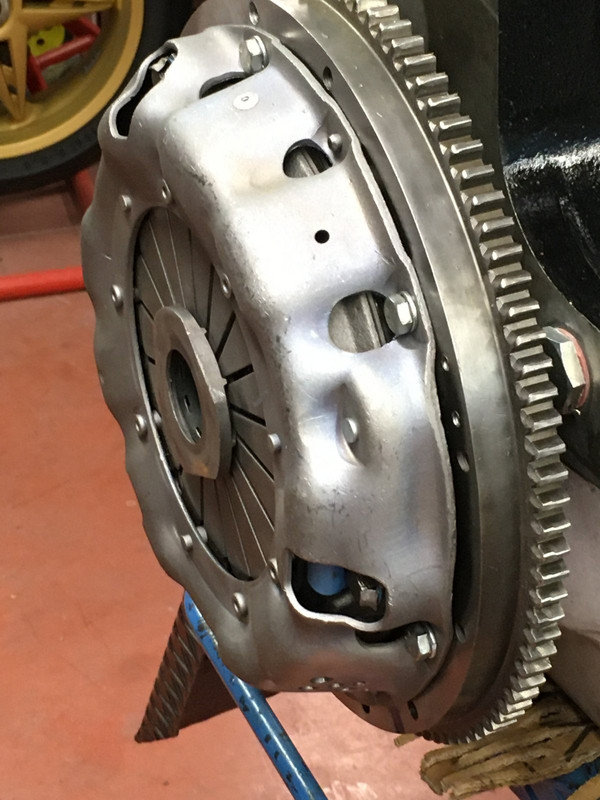 So the whole thing is about 20mm wrong, a mismatch that is so massive that there must be some glaring clue somewhere in these pictures ?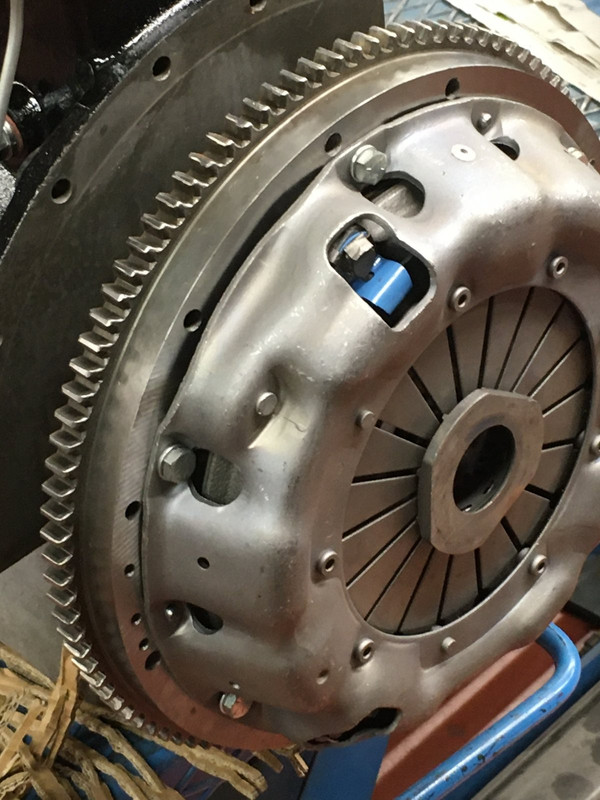 Before I talk to the clutch supplier, could anyone have a stab ?