Just google acetic acid how long it takes to damage a radiator i dont know
Steve
1969 S2 2+2 & Building a C type replica
---
---

Topic author

eddiecross

Posts: 121
Joined: Thu Sep 15, 2016 9:36 pm
Location: Egham
Hi Steve,
Thanks for your input but would like to just continue this thread with the guys who have used the various media to descale a radiator on the bench. I don't want to use a radiator specialist (I have 4 other classics that may need this at some point/ I like doing things myself/not too keen on traveling at the moment) and am not cleaning the cooling system in situ.- I already flushed it before the rad came out.
Anyways...
I think the vinegar has loosened a certain amount of the scale and bottles of Kilrock are on order. I'll whiz that through the system, flush a few times and then take a look at the couple of fins that I can see through the inlet pipe and report back
Regards
Eddie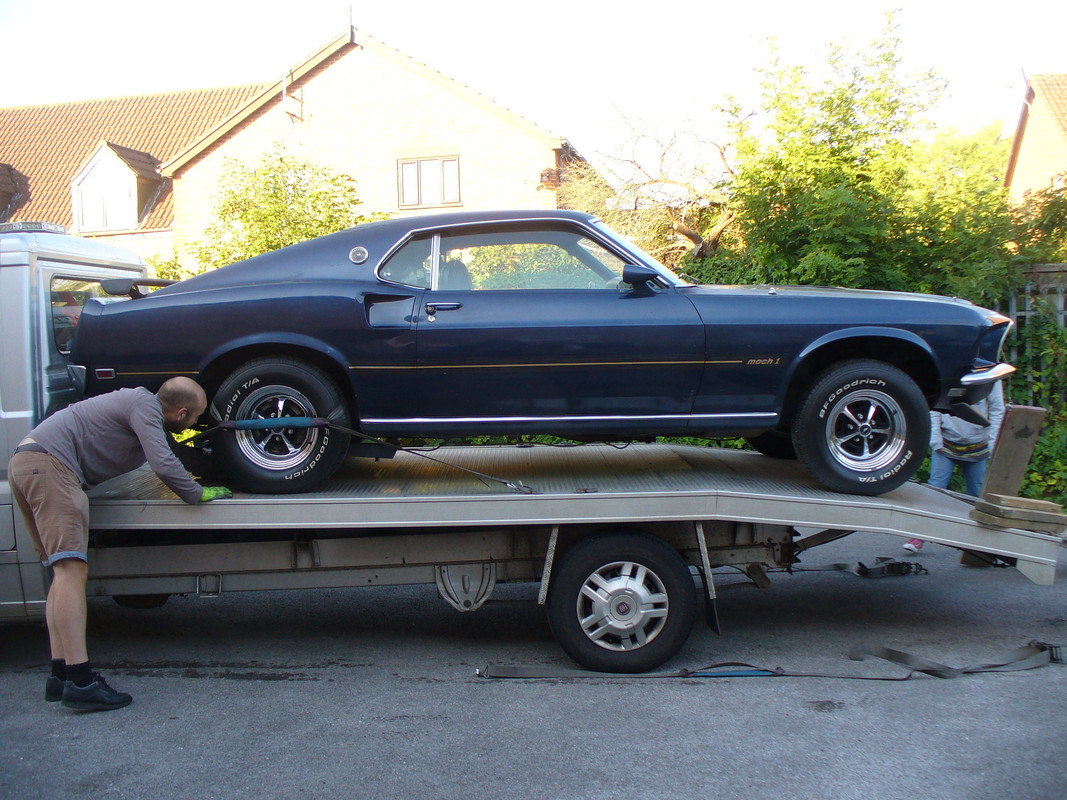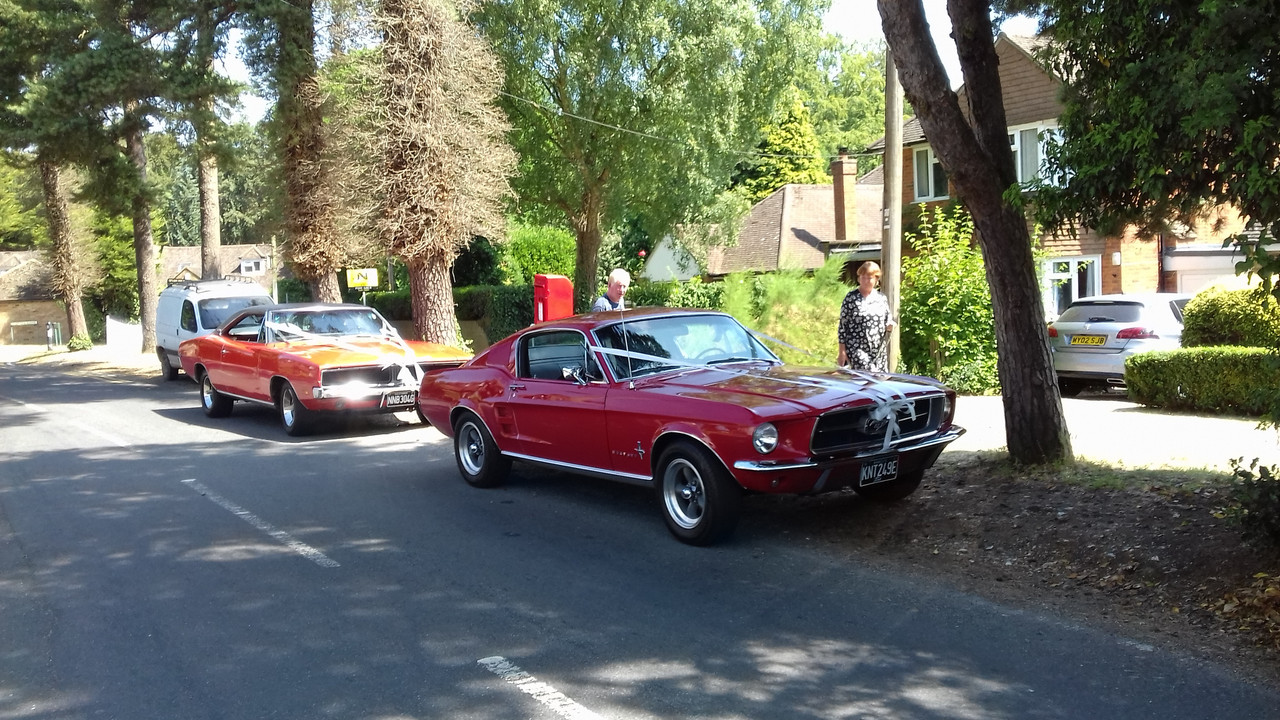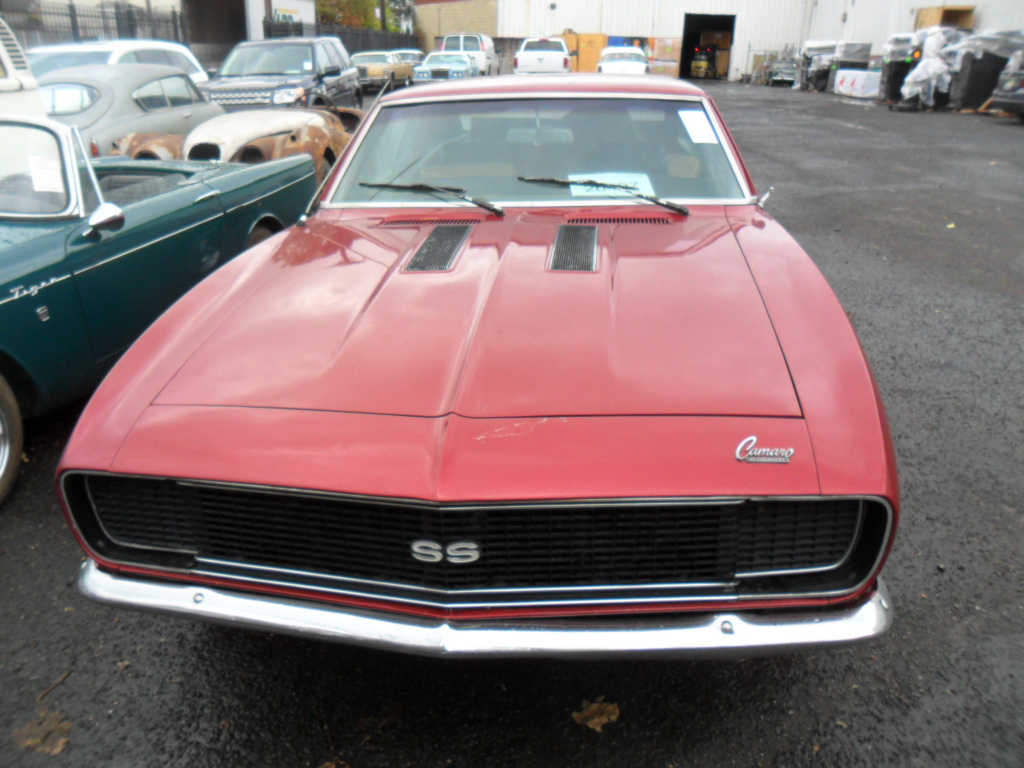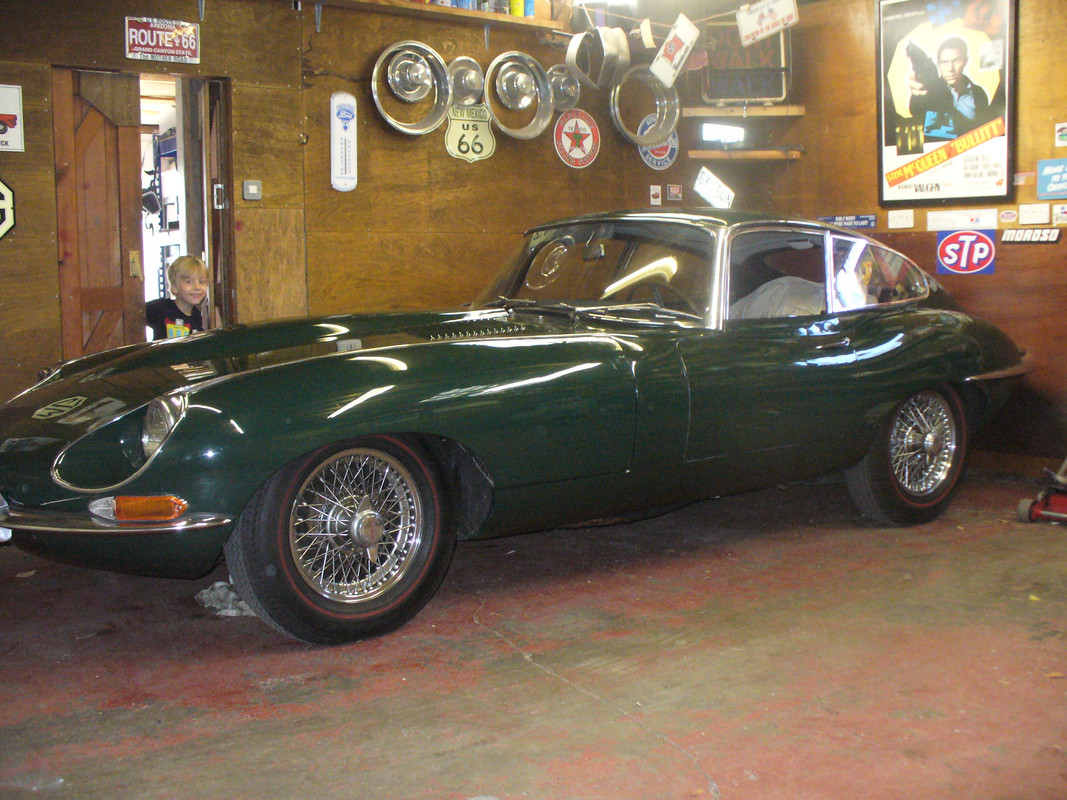 ---
---
Eddie....acetic acid is mildly corrosive to Some metals such as Iron, Magnesium, zinc....those higher in the activity series. That said emphasis on mild. Aluminium has an oxide layer and is unaffected.....indeed it is used commercially for transporting the acid in bulk. Copper, tin and lead as found in solder remain essentially unaffected.Your radiator will suffer no ill effect from exposure to most mild organic acids such as those mentioned. Inorganic acids such as hydrochloric or nitric would be different but given the bulk of a radiator even these would take a considerable time to corrode the metal....although I certainly would not recommend their use.
Julian the E-type man
1962 FHC
1966 MGB....fab little car too
---
---
Actually, the chemical reaction sought is not acid + base = salt + water but more the reaction of a weak poly-acid + salt.
I will not enter into the details and different steps of the chemical reactions, but at the end of the process, the result is solubilisation of the salt.

Typically, the preferred acid is phosphoric acid, which is milder than acetic acid (vinegar) and that can still be sourced in gallon quantities at a rather cheap price.
From memory, it has to be diluted (1 to 4) and gains to be warmed before filling the cooling circuit to best solubilise the sediments in the radiator and the cooling circuit.
Serge
1964 (3.8) S1 FHC 889725
---
---
If you are looking at the sludge or other deposits on the surface of the metal within the radiator the probability is that they are either there as a result of water containing dissolved calcium and possibly magnesium salts being used to fill the cooling system....so called hard water.... or basic iron oxides as a result of corrosion of the block. If you religiously used deionized water then you should get very little calcium based sludge build up.

So sludge will be primarily rust from the block...and it tends to accumulate as sludge at the bottom of the radiator as it does not adhere especially well to the metal surfaces in the radiator. Any acid that is aggressive enough to dissolve the rust will also preferentially dissolve the radiator in all probability. Rust based sludges are best flushed out with water and surfactants as are found in proprietary flushes. Severe cases may benefit from ultrasound cleaning but who has an ultrasound bath big enough for a radiator!!! Severe rust sludging is best left to a radiator expert to clear or recore.

Calcium based deposits are much more likely to have been deposited from the coolant on to the inner surfaces and are better at sticking to the surfaces...lime scale....Lime scale is essentially calcium carbonate. To dissolve it you need an acid that will react with it....and that is almost any acid....but....and the big but is that the salt produced needs to be soluble...so were you to use sulphuric acid (extremely unwise!) You would produce calcium sulphate which is insoluble and harder to remove than calcium carbonate. You want to produce a soluble calcium salt. So Hydrochloric or nitric acids would work as both calcium chloride and calcium nitrate are soluble. However again most unwise....you would damage the radiator. More gentle organic acids like ethanoic acid produce e.g. calcium ethanoate which is soluble. So is Calcium citrate and methanoate...Phosphoric acid won't work....Calcium phosphate is not soluble in water....bones are Calcium phosphate.

So IMO if the issue is mild calcium based deposits as a result of use of tap water, a mild acid like vinegar or kilrock will help. Severe like scaling and I would get the radiator cleaned or 're cored by a professional. If the sludge is rust then no acids will really be of much use. Light rust sludging is best treated with a proprietary flush and a hose or jet wash at the inlet and outlets. Major sludging again....take to a professional. Far cheaper to recore or replace a radiator than repair a head damaged by a major over heating incident...

When you refill use distilled or deionised water or if not available clean filtered rain water is a good alternative. If you have a dehumidifier the water it produces is excellent. Use a quality glycol based antifreeze containing anticorrosion additives that should reduce rust sludging. Replace yearly....that's what I do.
Julian the E-type man
1962 FHC
1966 MGB....fab little car too
---
---
Informative post, thank you.
The solubility of the various forms of calcium hydrated phosphates depends a lot of the pH of the solution. In acidic baths suchs as those used with ortophosphoric acid, they are sufficiently soluble to allow the process of decalcification of the cooling circuits.
When I cleaned the radiator of my E-Type, the process was quite effective. A lot of material was removed, principally in the form of a white-ish emulsion (so a lot of material in suspension) that required a number of further rinse operations to finally get clean liquid afterwards.

Pictures of the process.
20 liters of milky liquid removed from the cooling circuit after treatment with diluted phosphoric acid:
And what remains after disposing of most of the liquid:

Serge
1964 (3.8) S1 FHC 889725
---
---

Topic author

eddiecross

Posts: 121
Joined: Thu Sep 15, 2016 9:36 pm
Location: Egham
Hi there,
Quick uodate...
Soaked in 5l of white vinegar, drained out and refilled a couple of times leaving the sediment.
About 7 days total. It did disolve out more than I thought and some sediment collected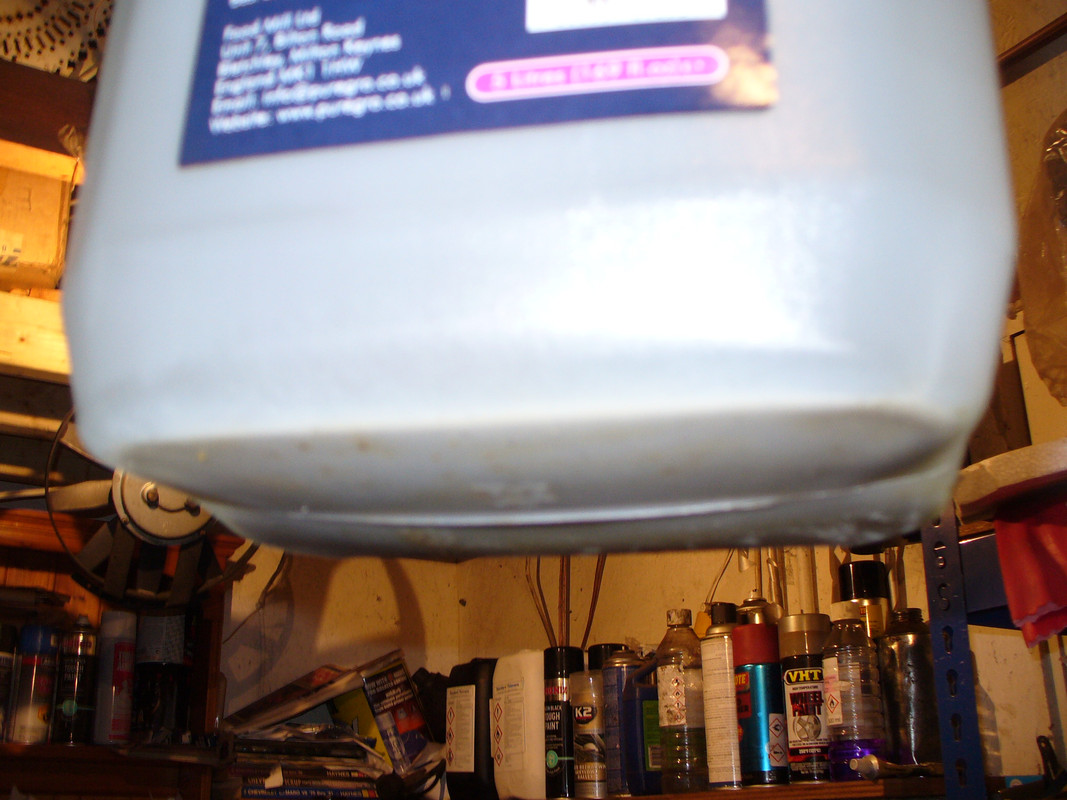 Flushed out with boiling water afterwards
Mixed a 400ml bottle of Kilrock with 2 jugs of boiling water and topped up the rad and left for a few hours.
Emptied. Refilled and then flushed through with more boiling water. Very little sediment coming out.
Would be better if I could pressurise it to force out any more stuff lodged inside but overall pretty happy.
I am going to fit the original type single blade fan so wanted it as clear as possible.
Bottom of the rad is bent up (usual car jack error) but should pull out and no obvious damage to the pipes.
Thanks all for your help. Steve too- I'll be picking your brains on the Master Cylinder soon!
Couple of shots- Fan mount end was chopped of, new section ready for welding. Steering rack was missing spring and lock washer.
Regards
Eddie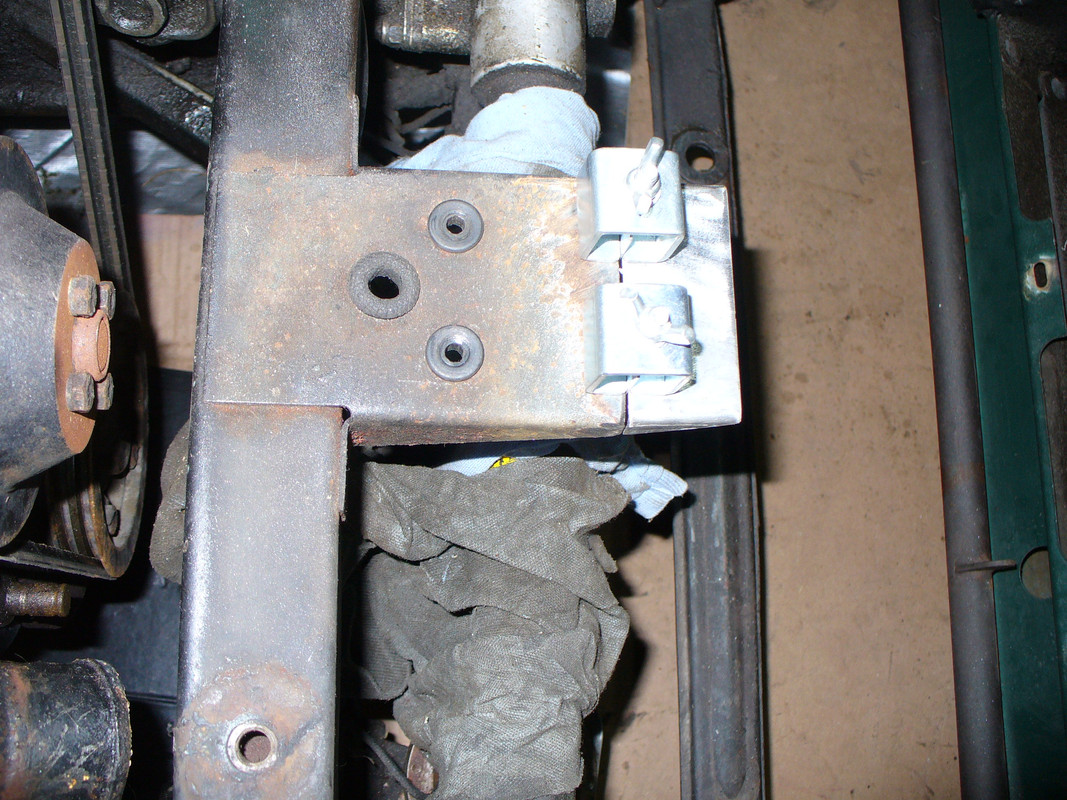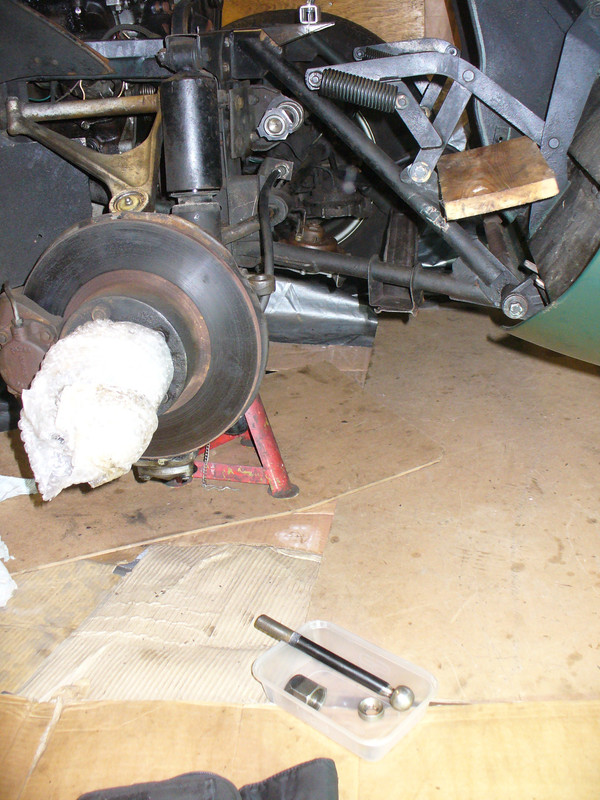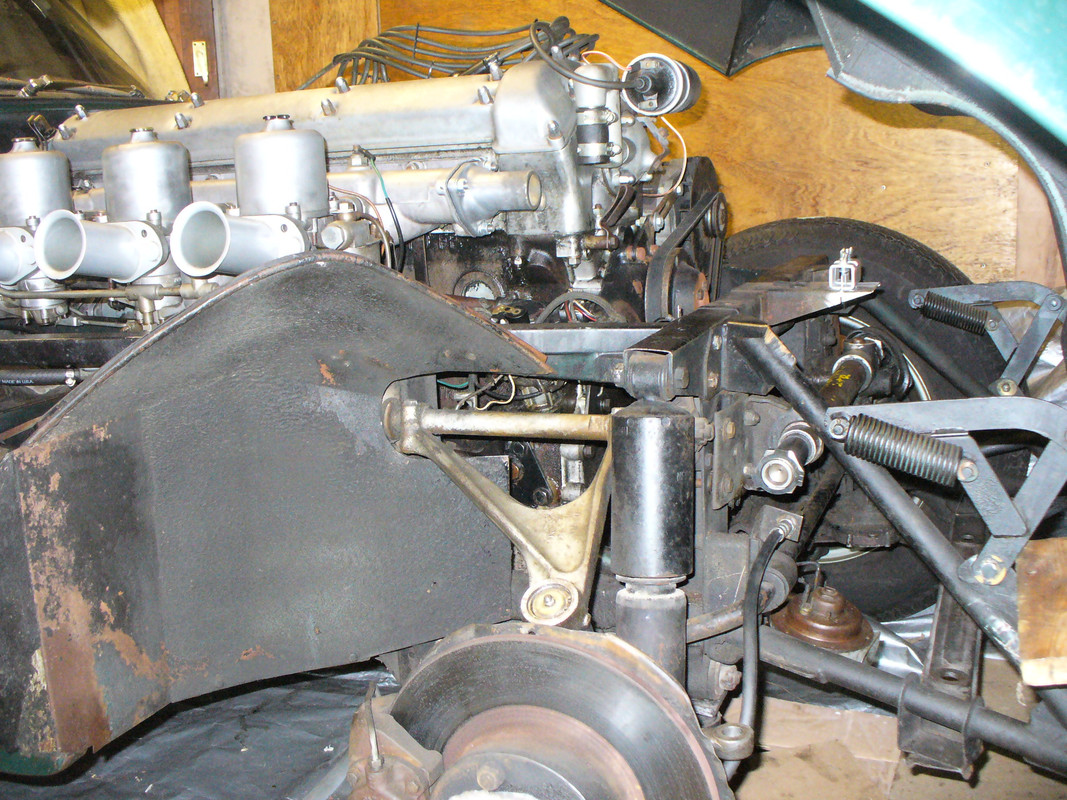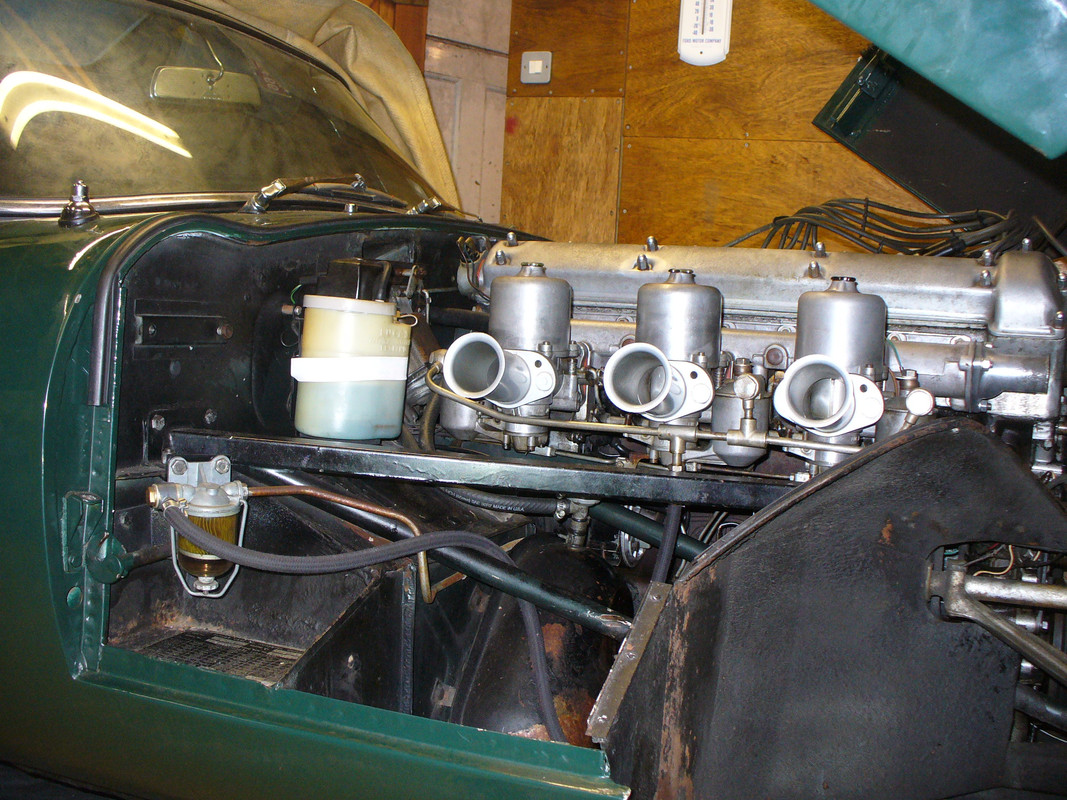 ---
---
Excellent news Eddie...
Julian the E-type man
1962 FHC
1966 MGB....fab little car too
---
---

Topic author

eddiecross

Posts: 121
Joined: Thu Sep 15, 2016 9:36 pm
Location: Egham
On the home straight
Taking the bend out of the lower Radiator frame.
Little Fin straghtener from E-Bay worked really well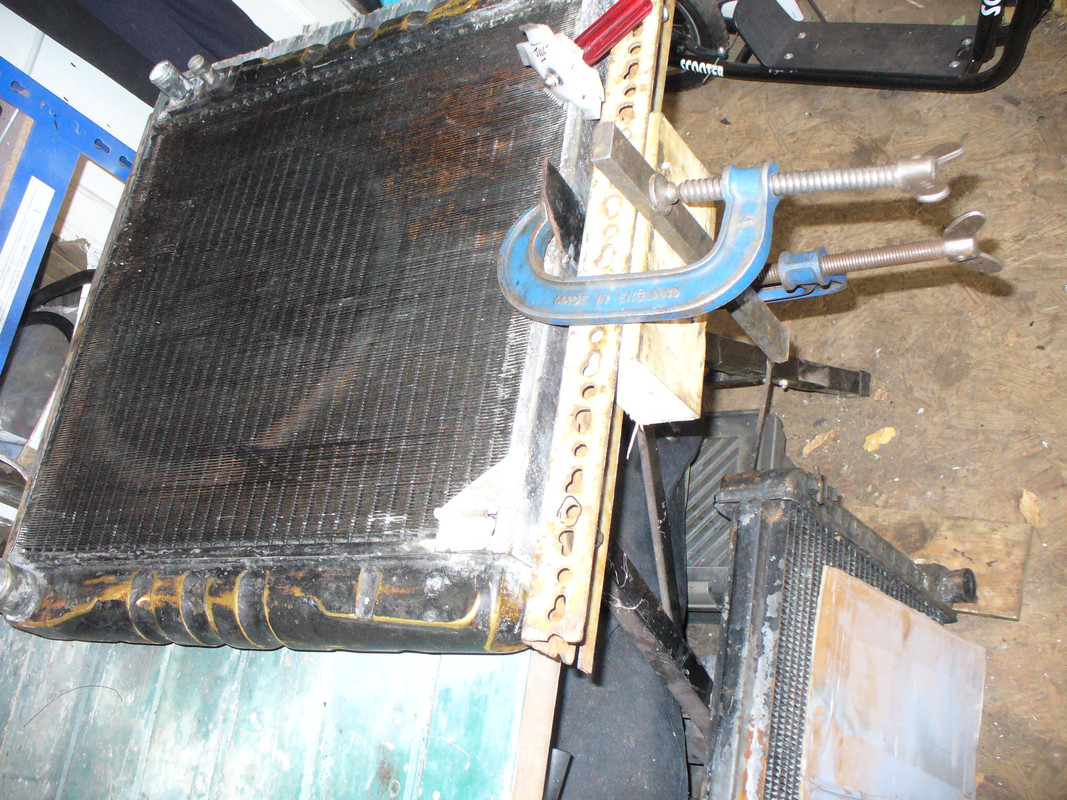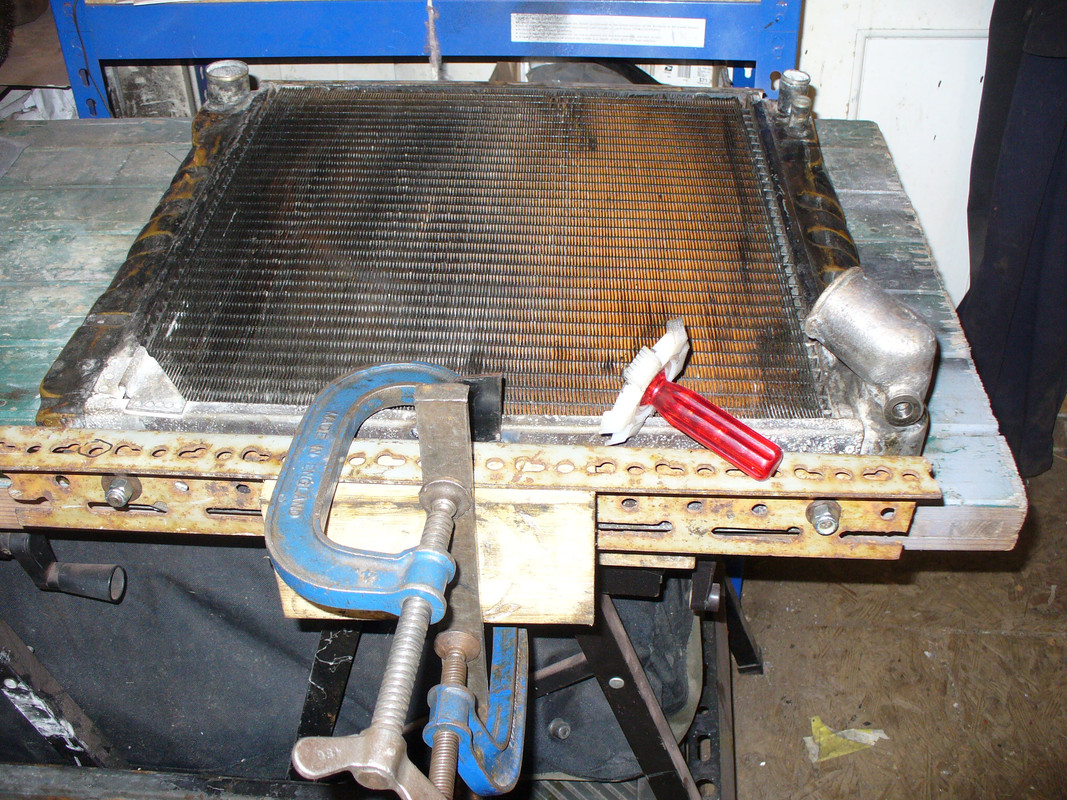 ---
---
I can report (Ed - confirm the obvious) that filling a rebuilt engine, together with its painstakingly cleaned-out innards, with highly lime-rich calcarious South-Of-France water is not a good idea.
Quite how bad.
Now, I had only intended for this to be for a couple of weeks with the engine on the test-bed, after which I would drain everything, bit this turned out to be 6 months, during which I forgot my poison-pill .......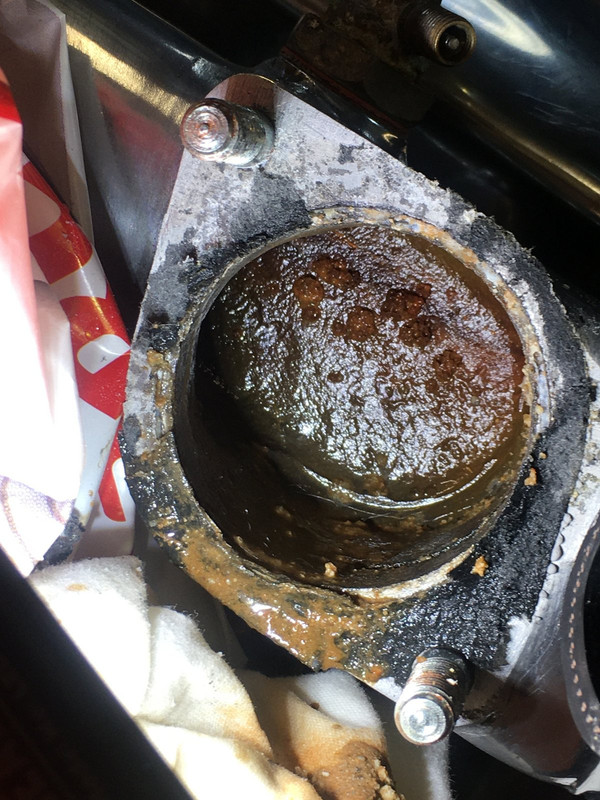 ....... only to be rewarded with this.
That lot had looked brand new six months earlier.
From closer inspection I think there was something extremely galvanitic going on around the thermostat (brass of course) area, but - what an idiot.
Research on acetic acid, mooted here, threw up the fact that Mercedes even sell it under a part-number, and specify its use in cleaning out cooling systems.
The ratio appears to be 0.5kg acetic acid powder to 9L of water, so I used 18L distilled (this time) to 1 kg (9€ from Leroy Merlin, but must be available at a quarter of that price from a specialised source) - which produces a colourless liquid - and then ran the engine for about 15-20 minutes, let it cool for 5, then drained out what actually looked like yellowy-green glycol coolant.
I followed this with a complete fill with distilled water, and then flushed it out again.
I was dismantling and blowing out the cooling system completely at this point so was able to see that all the rusty-coloured stains had gone.
So
for acetic acid.
Rory
3.8 OTS Cream 877393 Built May 28th 1962
1978 Mini Van
(plus bevel and belt single-cylinder Ducatis)
---
---