Whilst stripping out the interior and wondering where it will all lead to, will my grand-children end up having to finish it, not that I have any yet, and should I be leaving notes for them etc, I discovered that these panels were ostensibly meant to be clipped into place using the usual spring-clips - as the standard matching 1/4" holes all seemed in matching and logical places.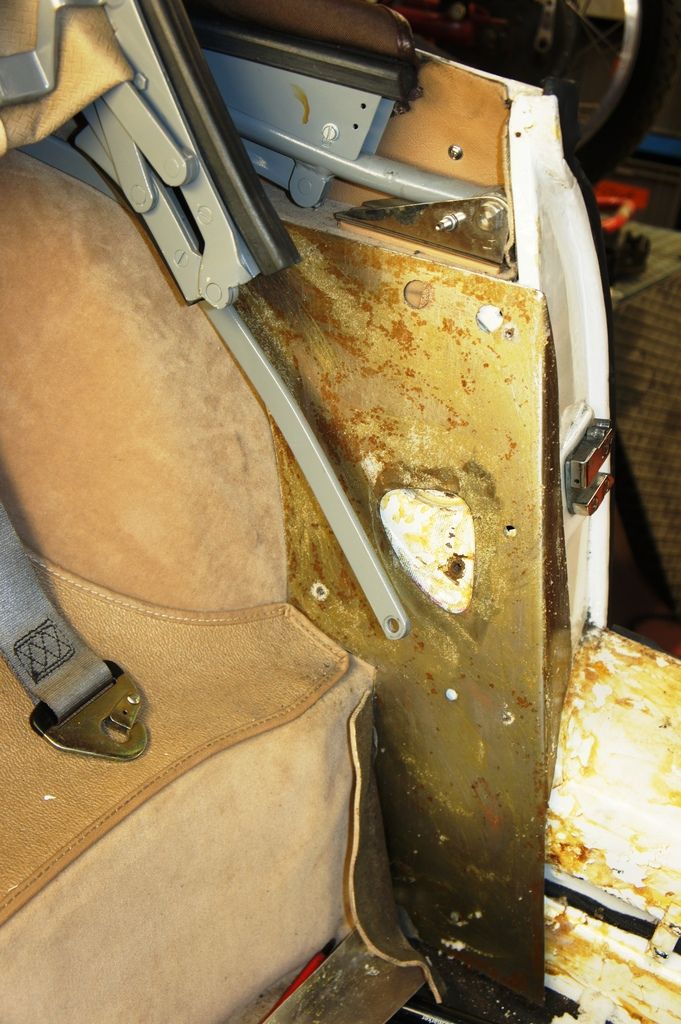 Mine were held in with 4 self-tappers (see black holes) instead of using any clips (see red holes), and there is a pair of larger holes (shown in green) near the top that appear to line up with tapped holes in the shoulder corner of the body behind.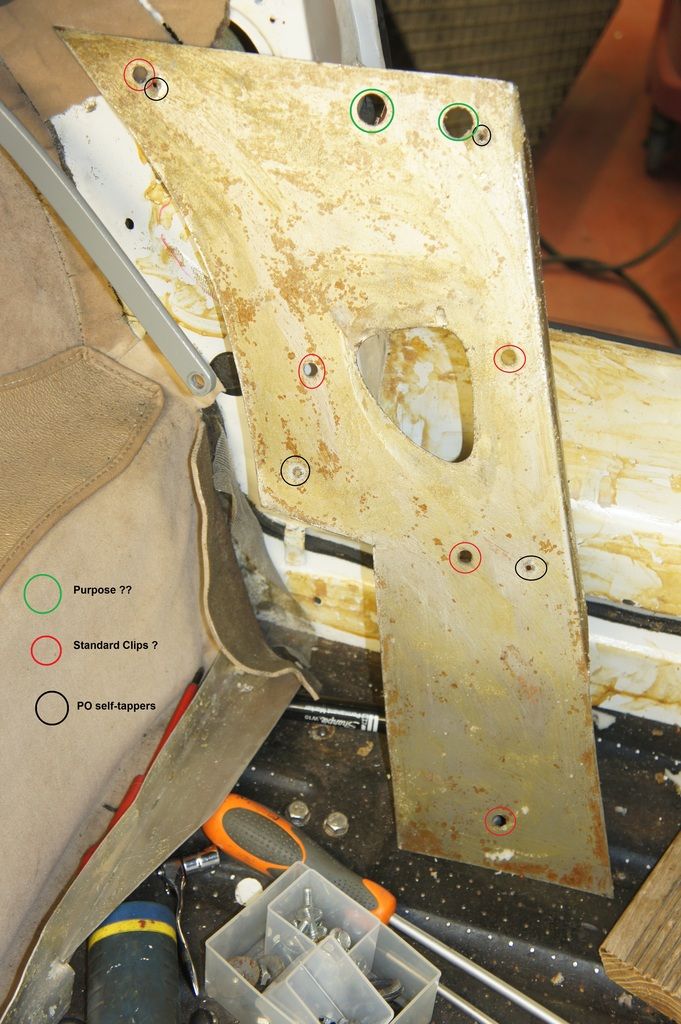 Does this panel look original and correct, can someone confirm it is indeed possible to get this to fit and stay in place using just the clips, despite the fact - in this case - that there is a fattish bit of harness down in the bottom corner that appears to make getting the clip home quite impossible ?
And what were the green holes for please ?