I have a over heating engine and overflowing coolant after +- 20 minutes running . My radiator is new as all the hoses, tested 2 new thermostats . The coolant level has been checked ( +- 1 cm above the coolant tank floor)
. the only part i have not replaced is the water pump. When i inspect the impeller , i see a space beetween the impeller and the casing of about 2 mm, this space disapears when i press the impeller against the casing . I haver ordered a new one and the space is about 0.6 mm. I wonder if that abnormal space can explain an insuficient flow and my overheating problem ?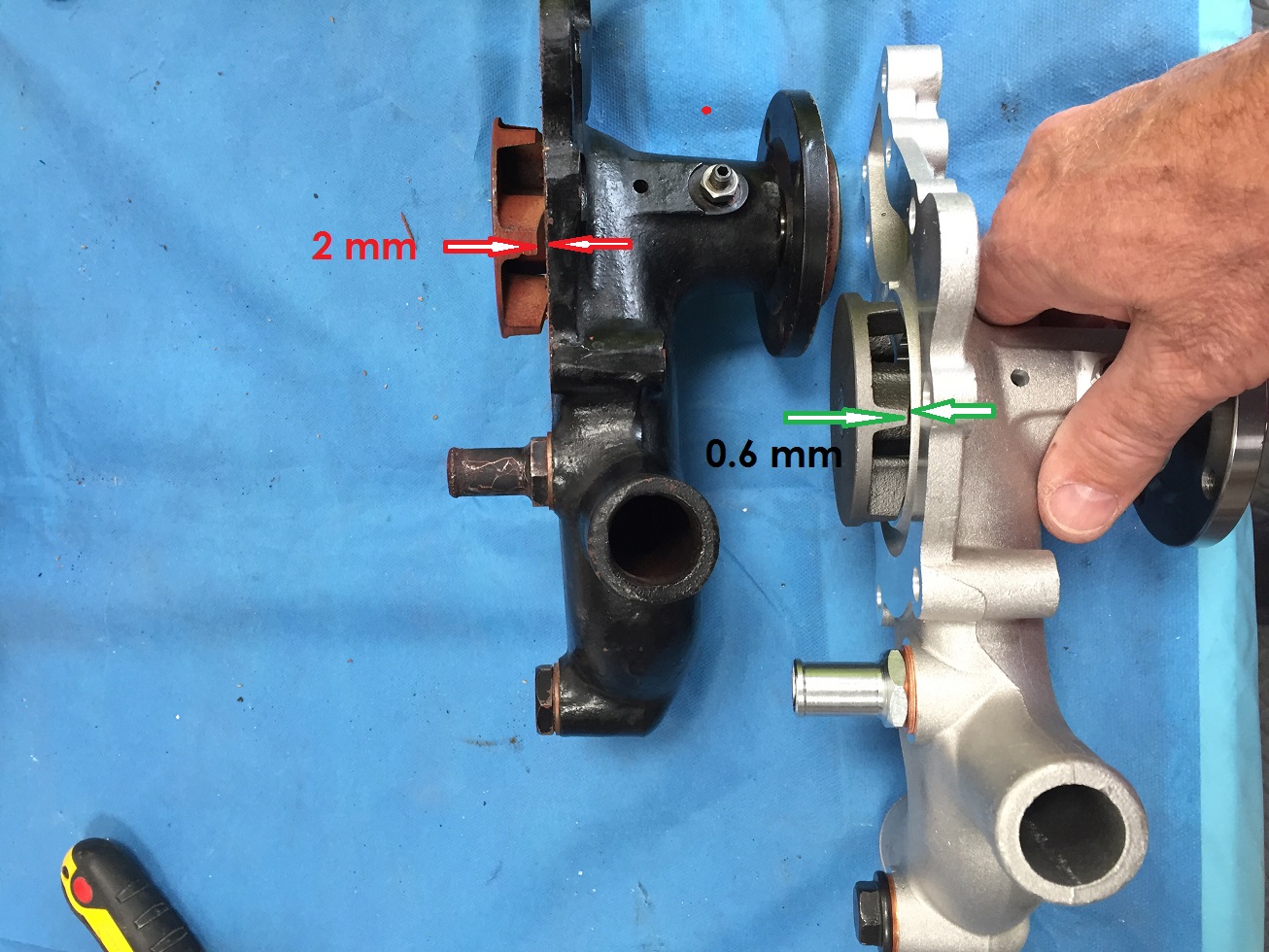 anyway i have ordered a impeller kit before put in a new pump and i'll set the impeller with a space of 0.6 mm . I prefer to keep my ""old" pump , if the problem is what i suspect....?