I have a problem with the new key / lock parts on each door. I can't close the door : when i turn to close with the key it operate the lever with its spring down as it does... but when i take off the key from the door, the door is no more closed because it makes the spring lever up and disclose the lock ...
Am i missing some part of the lock ?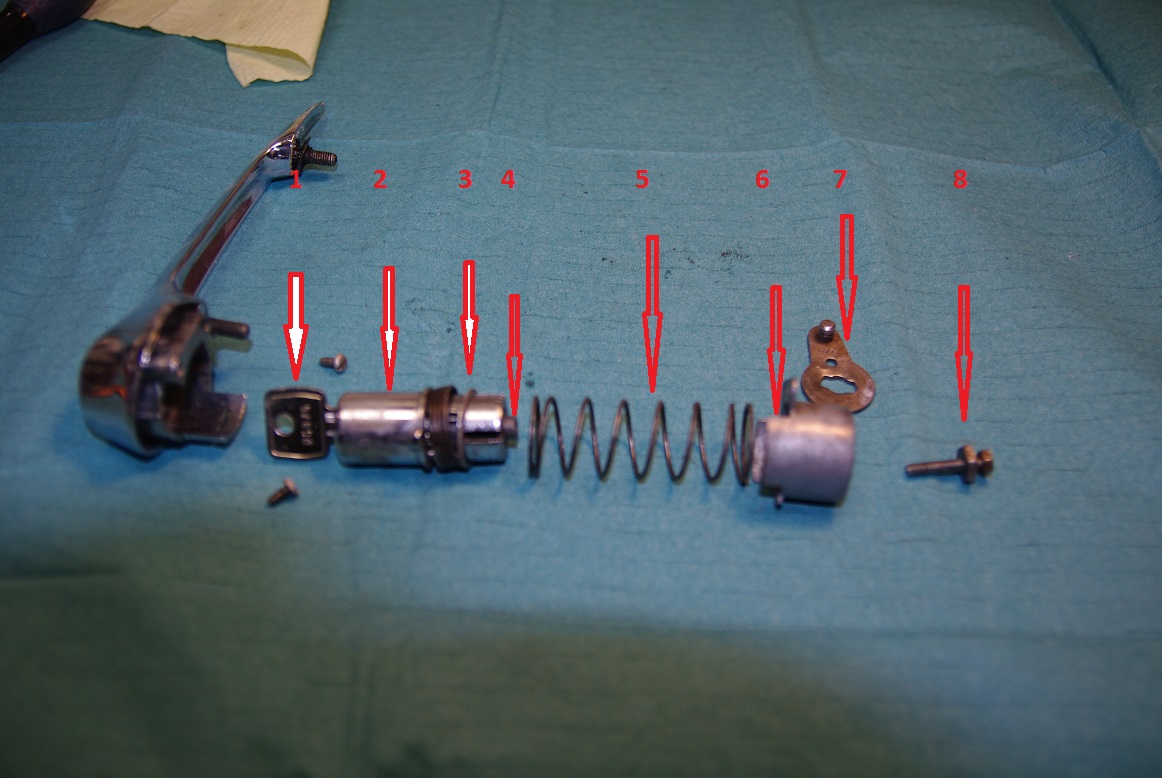 1 : key
2 casing for the lock + new lock
3 washer with two internal tabs
4"piston" wich must turn on itself in some location when i turn the key
5 spring
6 case holding the operating lever
7 operating lever
8 adjustable screw with its bolt
I think i must have a problem with the part 4 which seeems to be disconnected sometimes when i turn the key .
May be this part is worned at its end.
PS: What is the use of the little round hole in the part 7 ( location of a kind of pin ?)
Any advice is welcome