Hello,
It is definitely a newbie question, nevertheless this is my first intervention on the braking system, and
I cannot bleed the front calipers
short summary :
-new master vac
-new master cylinder
-restored calipers (tested)
-new brake lines (tested with compressed air and no leaks)
I implemented by the Haynes the following brake pipes :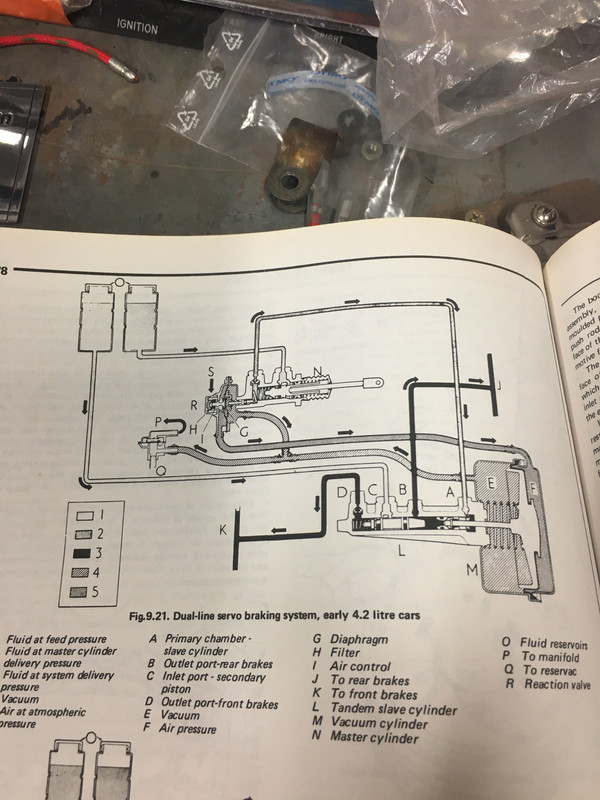 I respected the order and started by the rear calipers, with manual bleeding (one at the brake pedal and the second bleeding at the caliper). Result is ok brake pedal is hard => issue is for the front calipers, impossible the get fluid out of the bleeding nipples and even if nipples are opened the pedal stay hard.
Any idea ? I'm stuck here ...
Thanks