I first mooted this subject almost a year ago, without much success, and it now seems worthy of a new string.
I'd been struggling for some time with a Kelsey Hayes servo on a 1962 OTS, wooden pedal, lack of feeling, and above all an incurable tendancy for the brakes to stick on, whatever I did to the servo and its adjustment.
Knowing that they had always had a bad press, that nobody seemed able to supply bits, and that Jaguar quickly ditched them for a Dunlop, I was reluctant nevertheless to adapt a later one (which I think has a different pedal box ?) and spoil the engine-bay of what is a pretty original and well-restored car, thanks to the previous owner.
Rob Beere does (used to do) a remote double-ended servo kit that goes on the exhaust-side down on the frame rails ; it wouldn't look right (especially with its braided hoses) on my car, but it got me thinking.
The same servo is available from Stafford VC, and is made by what appears to be a fairly consequential Spanish brake-component manufacturer called Frenos Iruna
www.irunabrakes.com
; SVC sell this model for all sorts of kit and classic-car applications, and they say that everyone uses it "without a vacuum tank".
This got me thinking that if you could indeed ditch the vacuum tank on the E-type, this would be a perfect place to stick a servo .....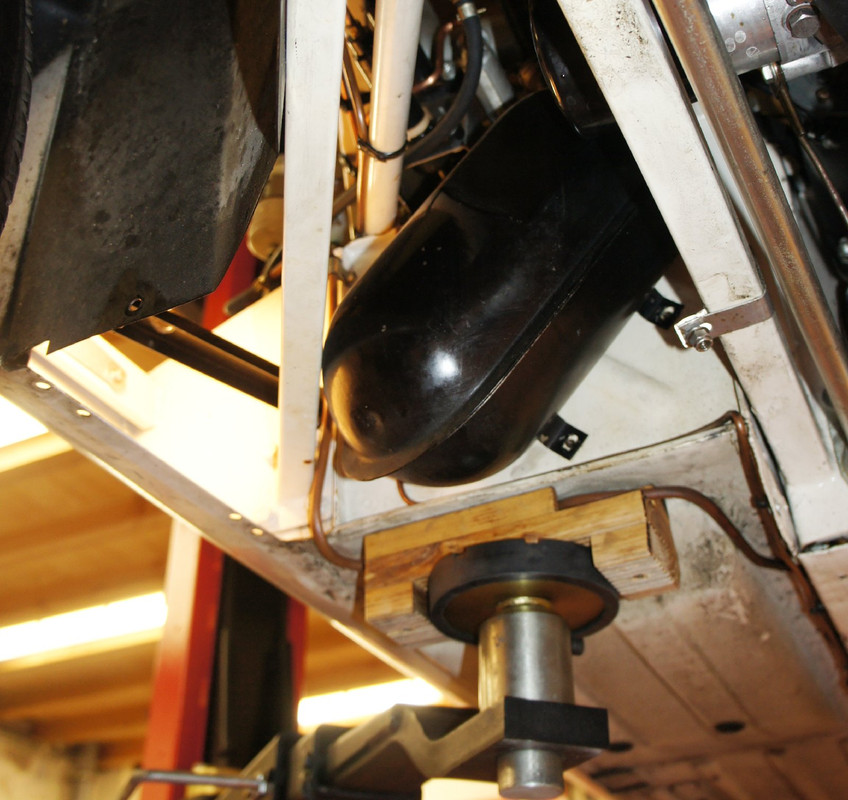 The tank acts - I imagined - both as a damper to smooth out supply and demand of vacuum, damping out swings in servo effort, and as a limited reserve in the case of both a failed engine and a failed drive-train, a failed motor still producing suck on the over-run.
SVC's dimensioned drawing looked plausible, so £300 later I was able to start judging where to put it and how to pipe it up ; I'll spare you the fitting details, there isn't a straight line on it and there are virtually no mounting points available.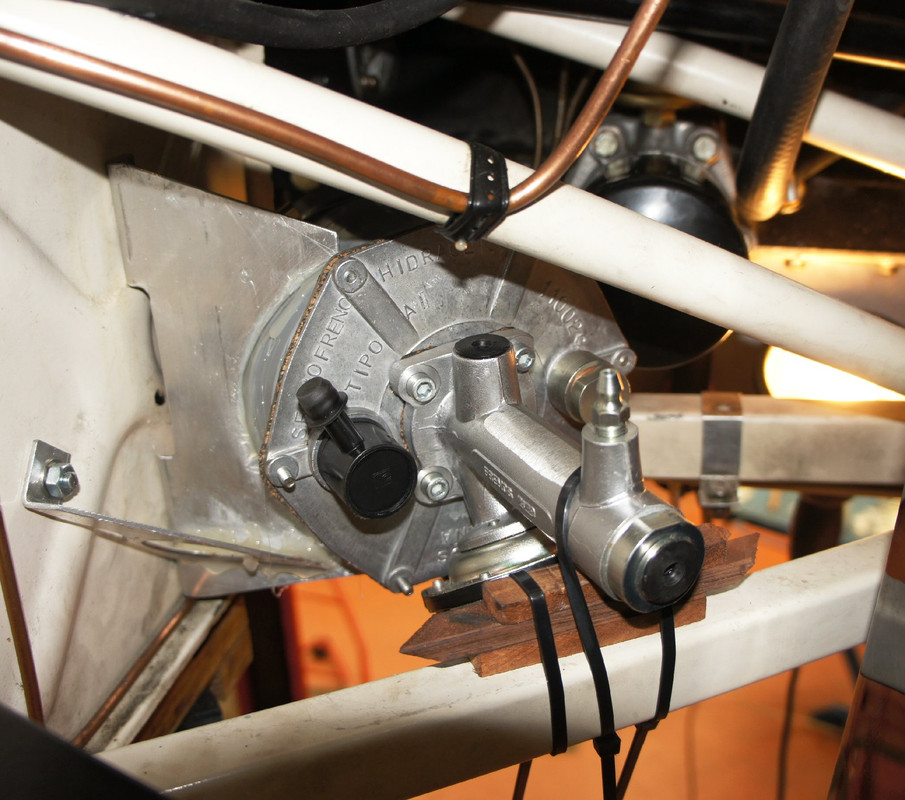 It would be possible to make some saddle clamps and fasten either end to the lower frame rails, but this would always have looked like an adaptation - Sayer and Lyons gave us elegance, and I feel we owe it to them to do what they might have done.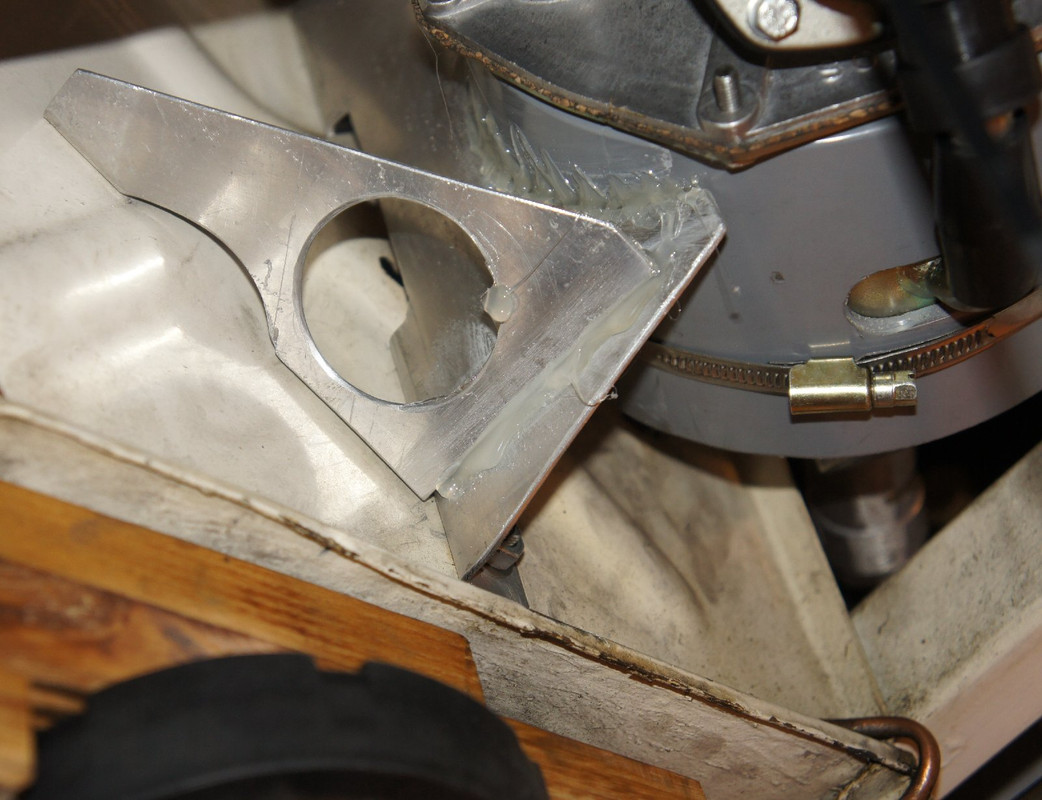 So it was out with the plastic drain sleeve, sheet alloy off-cuts, cardboard templates, and a hot-glue-gun, to make a support worthy of the header-tank cradle.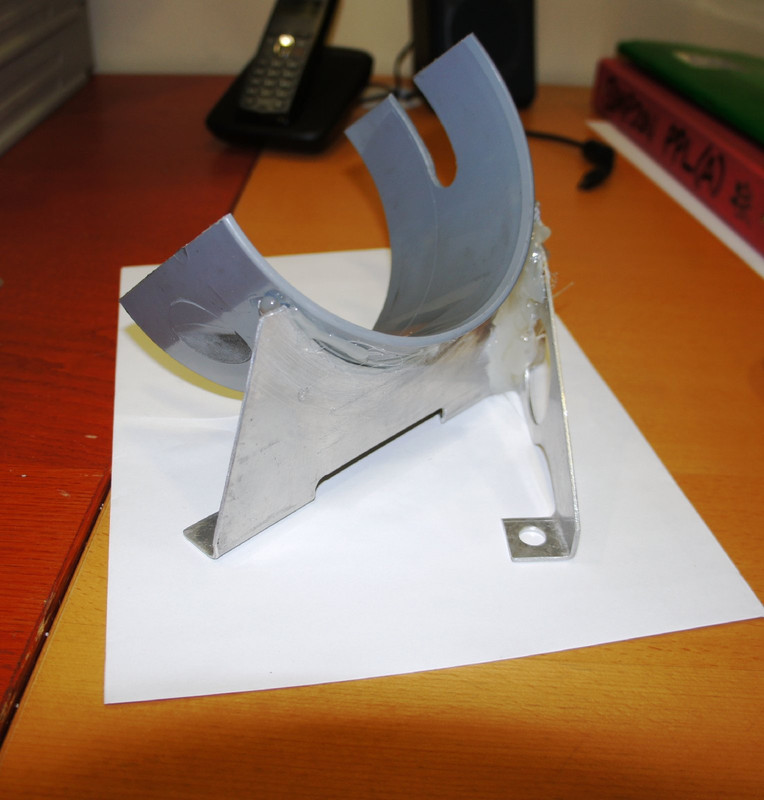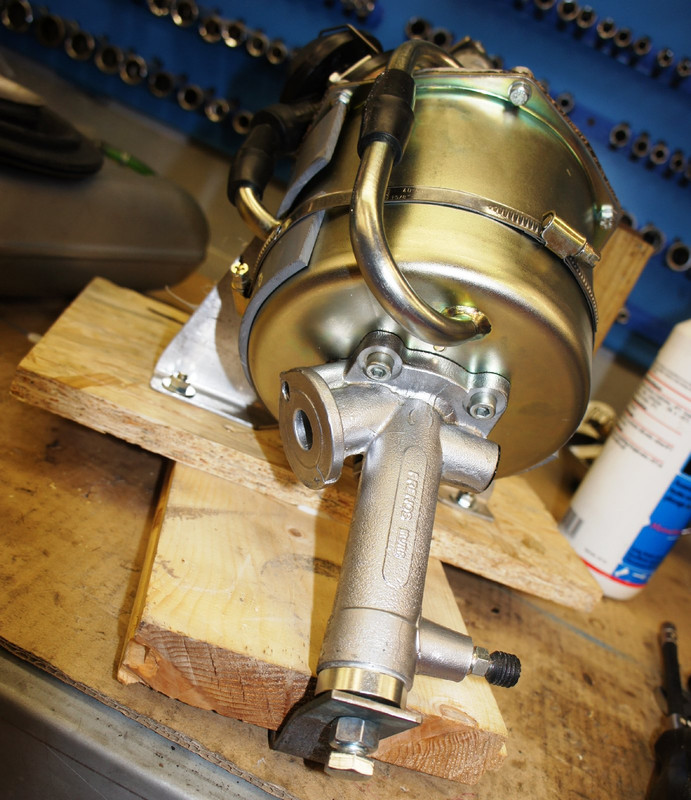 The space constraints are tight but not insurmountable, only my spin-on filter had to come off during installation, and neither the splash tray nor the air-filter housing are any where near to the servo once installed.
Once my mate Yvan (sheet-steel-and-TIG-genius) had turned my mock-up into stainless - check out the detail on his clamping straps - the final version was bolted onto the original vacuum tank mountings.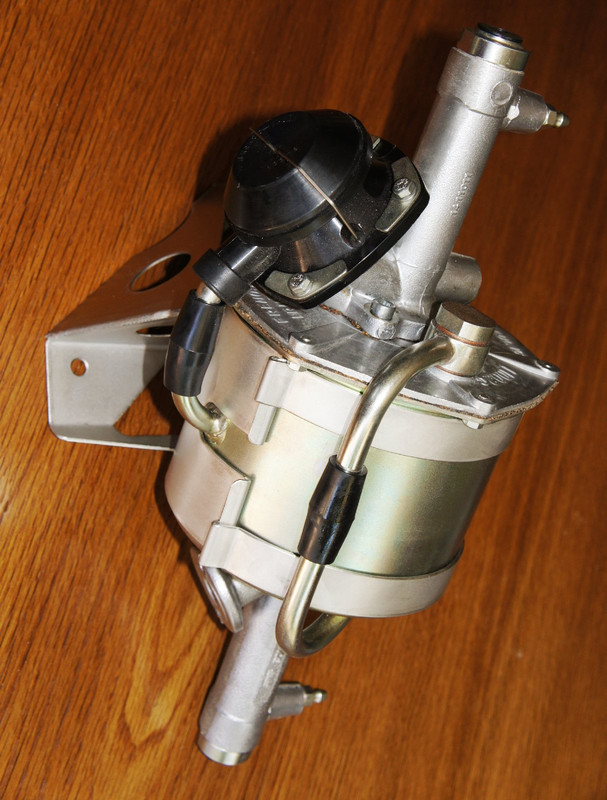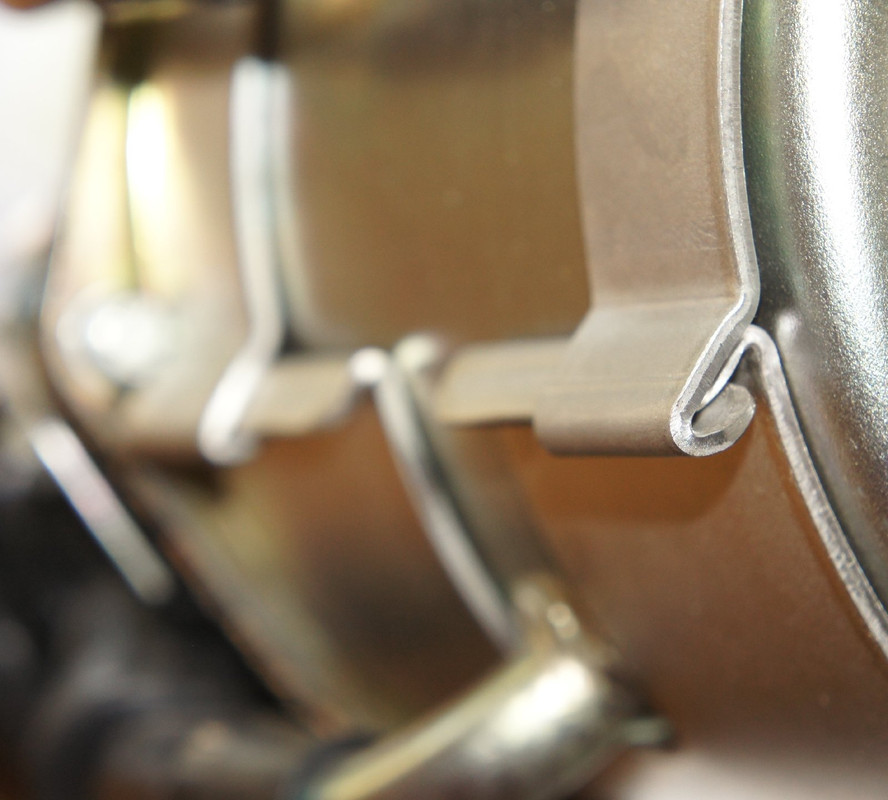 Piping up is straightforward, although I couldn't stop myself making new Cunifer everywhere as I went along ; all the Draper flaring tools I've tried are useless, even before the spigot one the 3/16 die breaks, and it was a breath of fresh air to discover this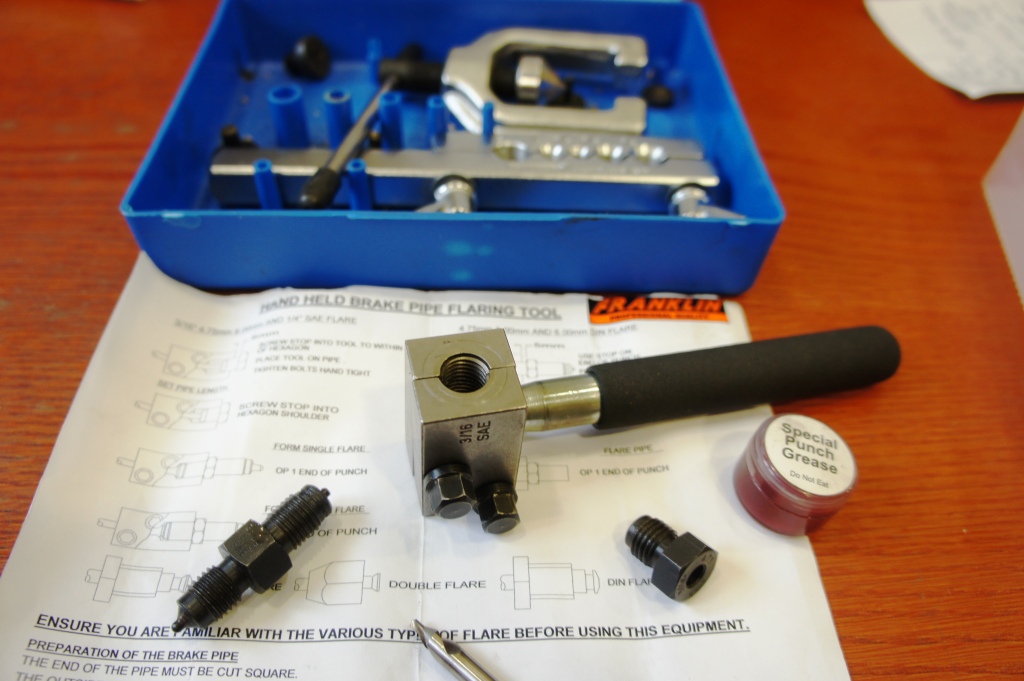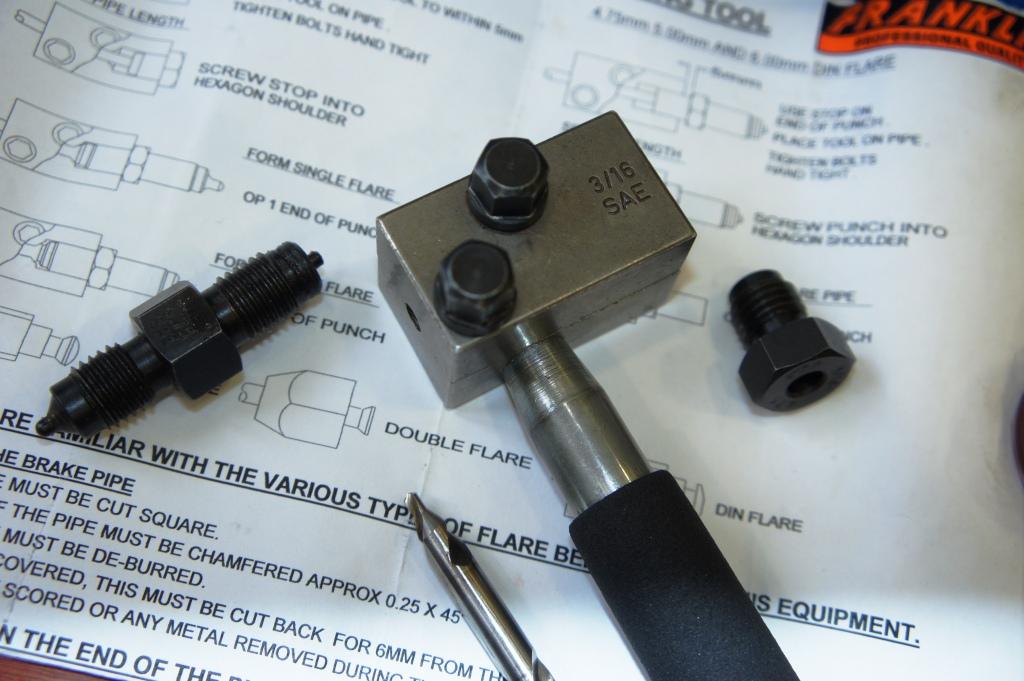 available from
sales@toolbox37.co.uk
for £40 - excellent tool, makes producing symmetrical and repeatable flares a doddle.
(I'll do the remaining 1/4" copper on the feed-side another day !)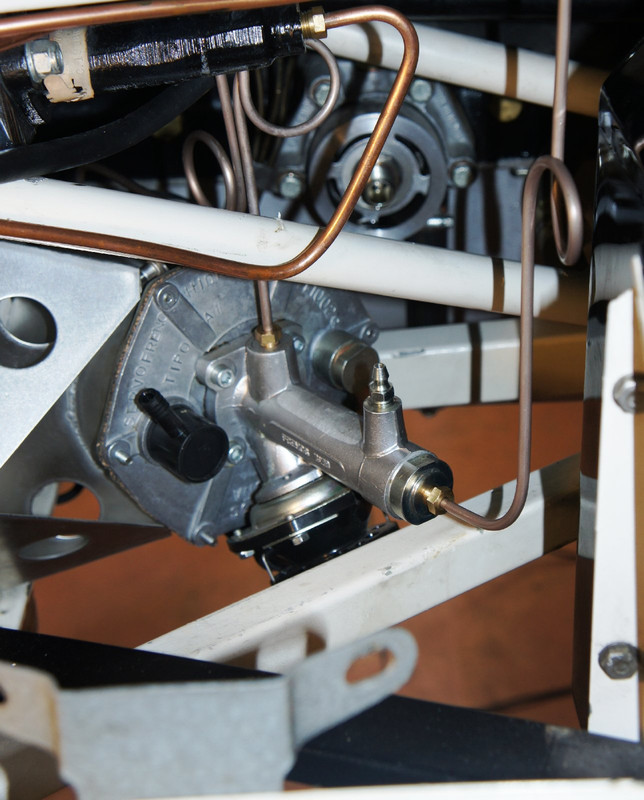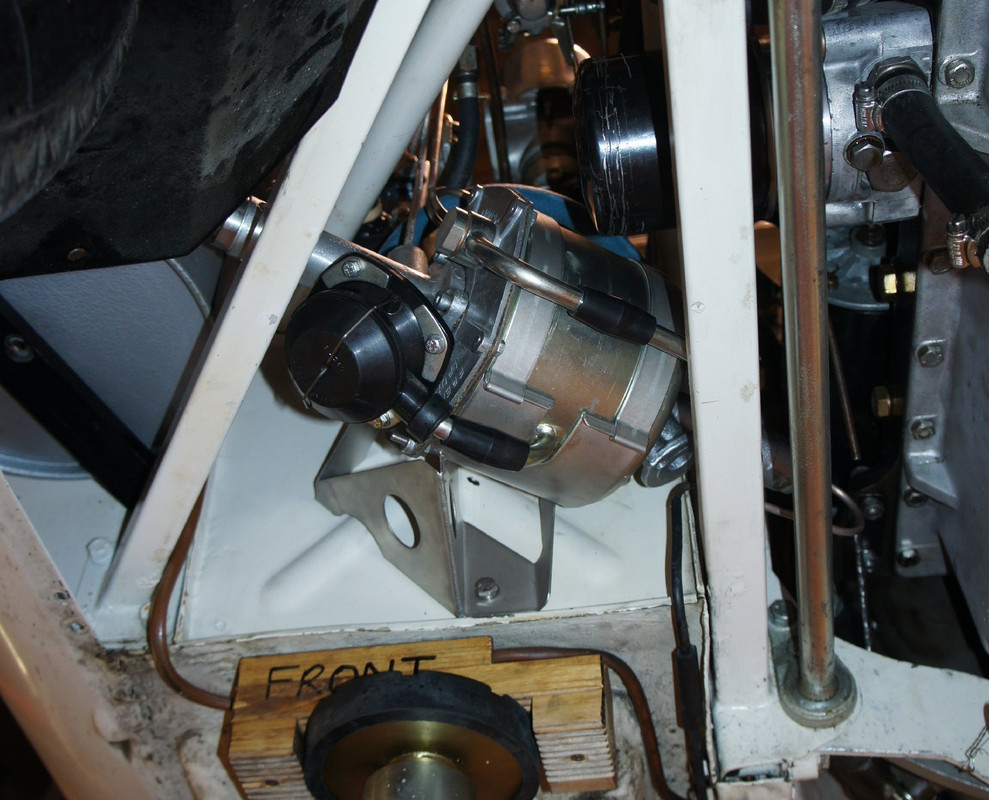 Straightforward, too, the bleeding - the servo cylinders are bled first, in the normal way, followed by the calipers, and using a Sealey pressurized pot (2.5L with pressure guage) for the first time (fits perfectly onto the Jaguar reservoirs) I was amazed just how quick and economical with fluid the whole operation was.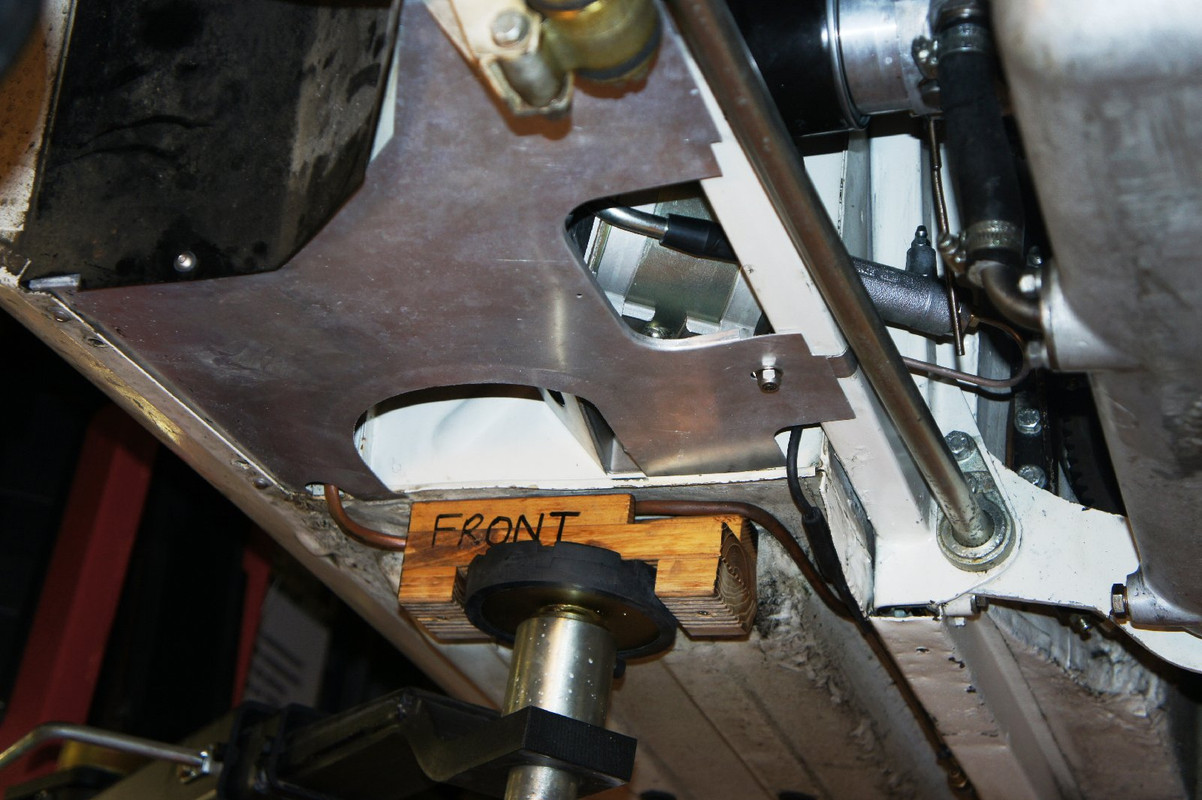 The brakes are transformed ; they still require some effort, even with Coopercraft calipers, which I don't mind, but there is no noticeable change in braking behaviour according to over-run suck, and above all I no longer need to double de-clutch AND lift the brake pedal back up going into a corner, and the mod is more or less invisible unless you're the sort that hangs around web-sites like this one.