I have been looking at a replacement Bonnet Balance Link Assembly and as we know they were cadmium plated with black springs: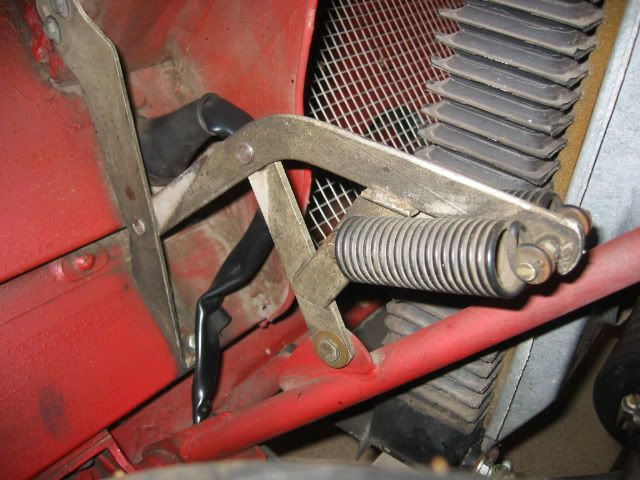 I rang SNG and found they were painted entirely black. They reckon customers prefer them that way so they can paint them silver themselves and, besides, that is how they arrive from the supplier. I then spoke to Andy Rayner at Hutsons and he tells me they do come in both black powder coat or bright zinc but he does not recommend the latter because the coating does not last more than 12 months unless you paint them. Not sure painting them is going to work though because of the movement of the linkage - getting paint everywhere and it then rubbing off during movement. Seems a shame as they are one of the first things you notice on opening the bonnet when they are silver. On the other hand Andy told me he thinks they look stunning in black a yellow car they are currently working on. Any thoughts, anyone tried painting them?
One other thing - anyone know where you can get the wiring support clip that attaches to the Balance Link as in the above picture? I can't seem to find anyone who lists it - C.18410 I believe.