Dear All,
I am finding it difficult to pin down a colour code to suit my November 1964 car. My better half would like the colour changed from Pale Primrose to Cream and I have no objection to that. I have checked the Knowledge Base but found a contradiction. It lists the ICI number as 2680 and the Glasso GIP number as 18442. My brother visited a supplier on my behalf today and took the following picture of his swatch booklet...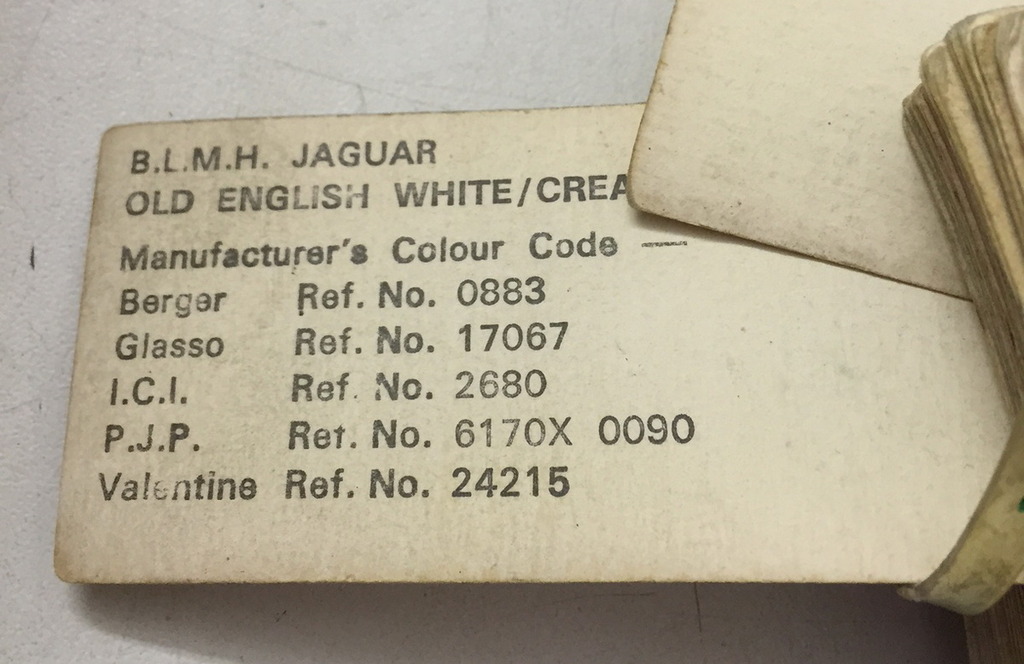 Online searching throws even more numbers into the mix and is inconsistent with the name, using 'Cream' and 'Old English White'. Some people say they are not the same thing, Messers Haddock and Porter use the name Cream so that is good enough for me.
Has anybody on this forum been here before and found a definitive answer?
Thanks,
Jim