A pic and a video from the show. This is the Classic Jag corner of the estate and by no means the whole grounds. Pictured here is a 1970 Coupe, an original survivor right hand drive built for export to Australia but never got there, which is why it has the reflectors. On the other side of mine (in the middle) is a 1971 early Series 3. Interesting to compare the common transition stuff across all three.
Further up this thread, I wanted to get two cam covers without the notches to go with the SU's, but someone here pointed out that theirs had the 2 notches, so I left mine as original. Interestingly, the survivor car pictured was built around the same time as mine, and upon inspection, it has one fully ribbed cover and the other cover has the notches! Clearly near the end of the Series II run they were cleaning out the parts bins and prepping for the transition to the series III with a venn intersection at the froth line. How would one go about properly / fairly judging that stuff.. Interesting, indeed.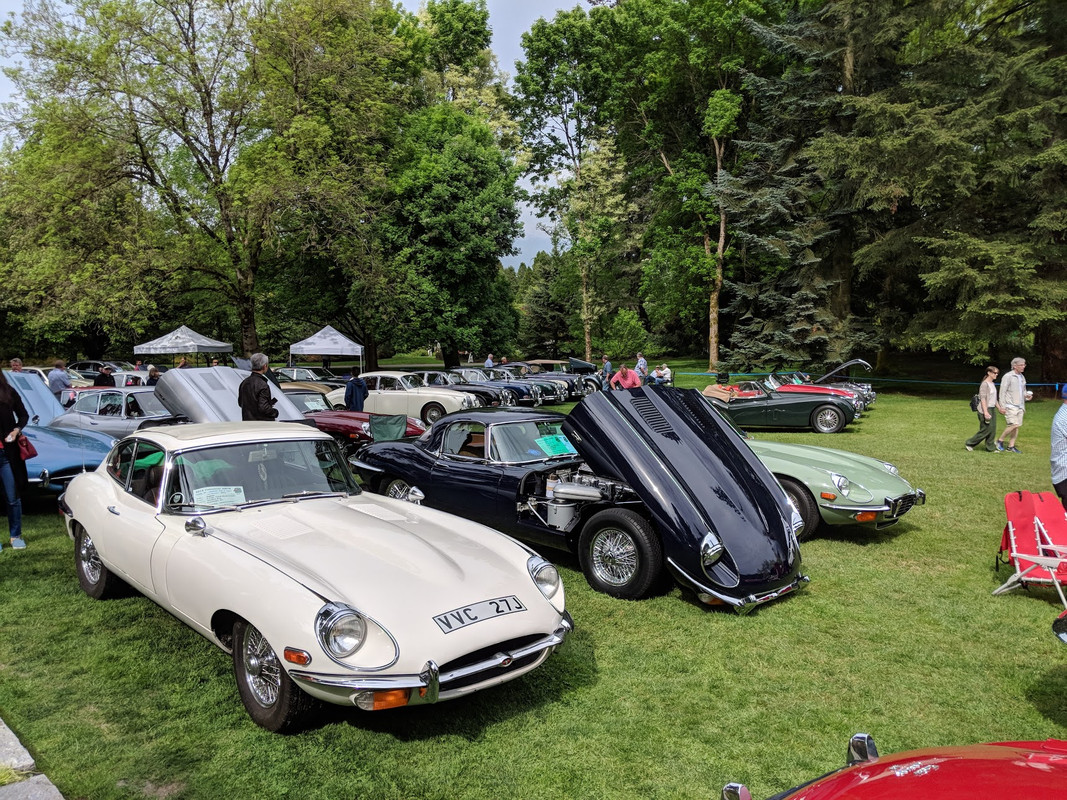 Here is a short video that started out at the engine bay and the expanded outward to get a sense of the pleasant mood and chit chat that surrounded the the venue. Vancouver is a great city.
A look at the car and venue