Hello All
I wanted to ask about a couple of ground wires at or near the gauge cluster.
Firstly there is this cloth covered ground wire that is under the speedo/tac. In my car it had been badly grounded to a spot behind the guage cluster and had been done with a homemade wire. I read somewhere this cloth covered wire is supposed to be involved with instrument cluster grounding.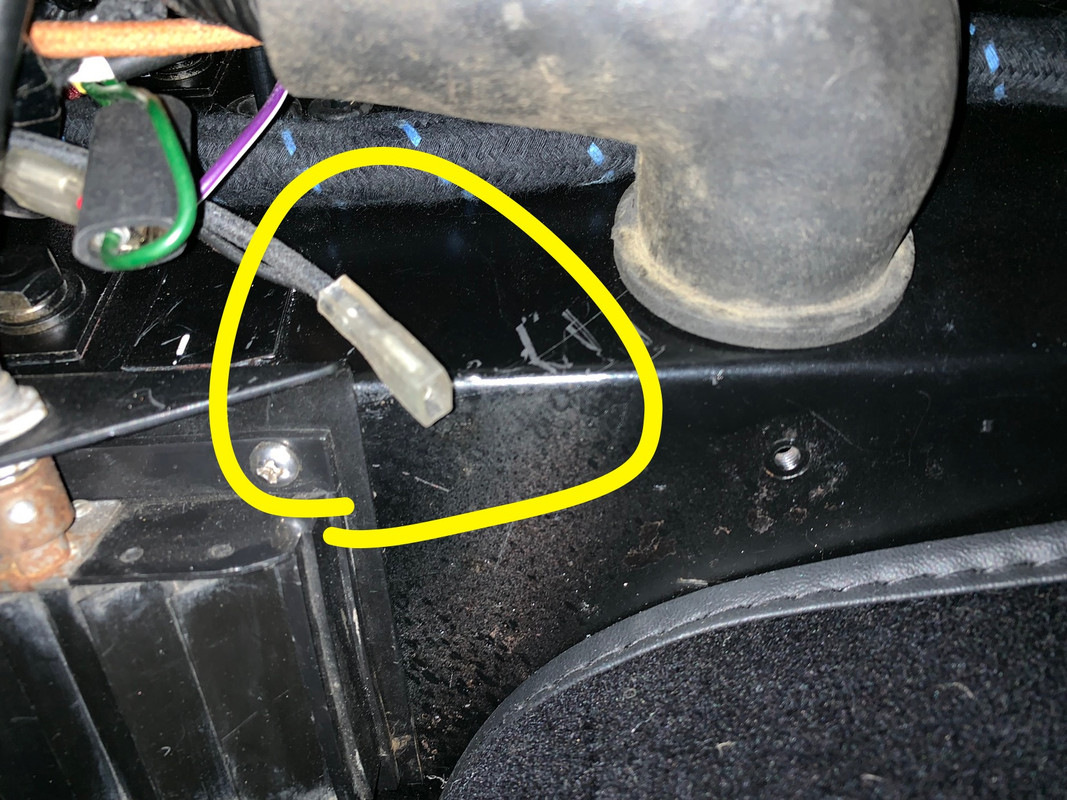 The second question is there is this non cloth covered wire coming out of the harness behind the guage cluster. It has multiple connectors on it. I've noted some of the connections with green circles. The one remaining connection is noted in yellow. It's a different size connector than the ones on the instruments. Is this the connector that is supposed to ground to the metal threaded stud in the guage cluster?
Thanks as always!!
Anthony 69 FHC