Hi All
Starting on the left to RHD conversion on the SII. When I took the car apart these two wires (wrapped in black electrical tape and outlined in yellow) were bound up as shown behind the centre panel.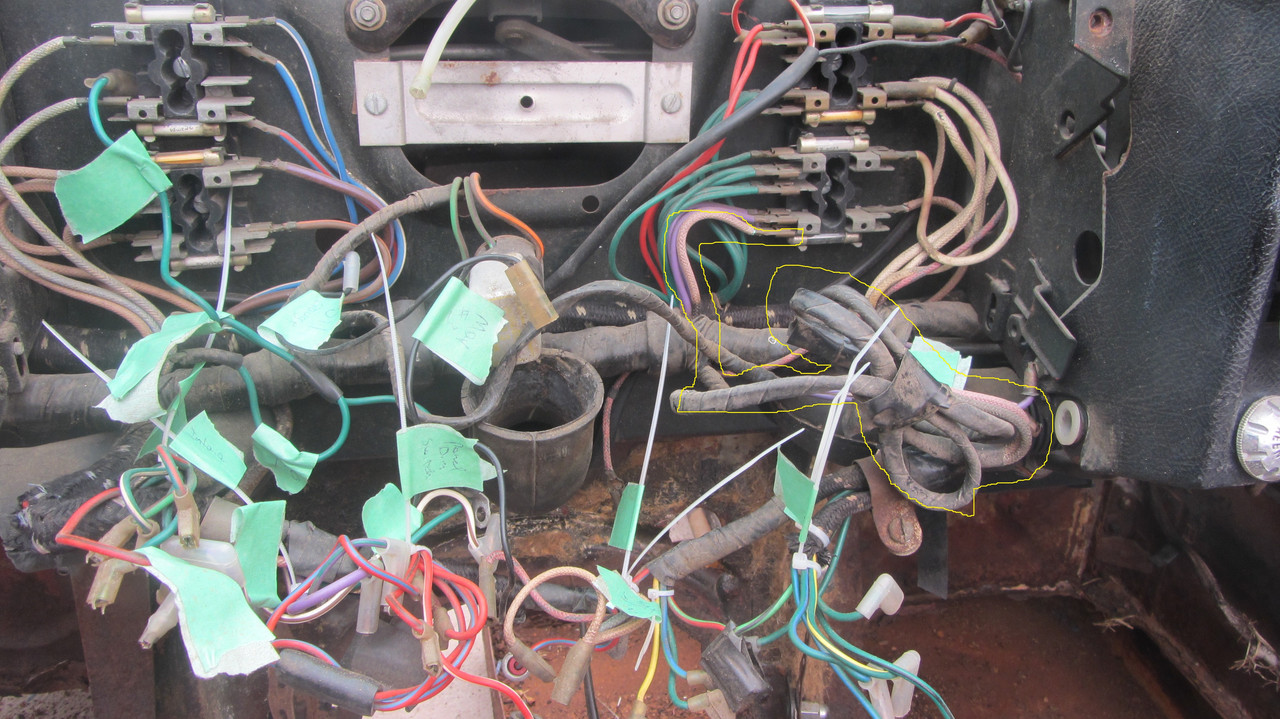 I have unteased the bundle sufficient to work out the 'reddish' wire goes to fuse 8 with other purple connections. The other braided wire (the colour which has long gone) seems to be connected to black in another part so I suspect it is earth.
Can anyone helps with what these two wires should be connected to? They are rather long so am thinking perhaps cigar lighter but I don't actually know.
Cheers
Jacko