Another in my catalogue of woes- sorry.
I'm replacing my RH rear exhaust manifold as part of it has cracked and a chunk has come away.
Anyway, I bought a new replacement from SNGB and fitted it today, only to find it doesn't align with the front one where they link to the down pipe. What's more, if I try to fit the down pipe to them (difficult and squint) it throws the down pipe out of line and about 1/4" from the picture frame rail. Doesn't align with the front exhaust system either. So altogether pretty rubbish.
So my questions before I send it back are:
1 - Has anyone experienced the same problem.
2 - if you have, was there a fix to align them properly?
Maybe I'm missing something obvious.
Anyway, here's a pic: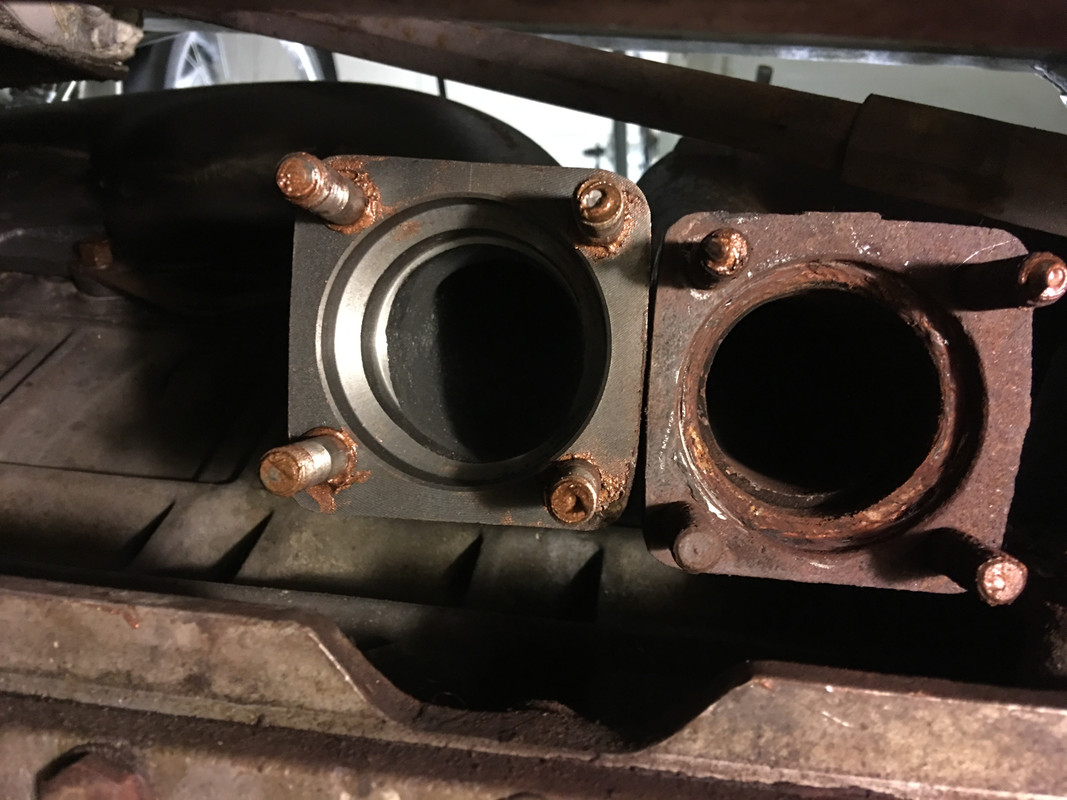 Cheers, Hilton