hi Rob Gill here,
Does anyone have any knowledge or experiance of fitting a replacement air scoop?
thanks in anticipation.
v12 etype 2+2
---
---
Hi Rob,

Do you mean the air scoop to the heater or the one under the nose? I changed the heater scoop for a new glass fibre one and also replaced the entire under nose panel, not just the scoop.

Regards,

Simon
Simon S-Y
Series III FHC
---
---
If its the front scoop under the nose of the bonnet, the removal and replacement of the whole underside panel/scoop was covered in a wheeler dealers episode on the S3 E Type.
Mike
1973 Series 3 OTS Signal Red
---
---
No worries......not complicated. You can secure the replacement piece from several suppliers. Cut out the old one, and secure the services of a great welder to tack the new one back on. Using a lift is the only way to go. Repaint, find a piece of door edge chrome for the leading edge, and your all set !!

Happy motoring !
---
---
Posts: 70
Joined: Sun Jan 24, 2016 7:41 pm
Location: Northwich, Cheshire
That chrome trim on the bonnet/hood air scoop.
It is a chrome plastic beading which is also used on the original Austin/Morris mini along the whole length of the car .... wheel arches and sill.
You can get at least four V12 air scoop trims out of one length of mini trim for the price of one Jaguar trim!
Done that, been there ......
Paul

1972 S3 OTS, 32k mls, a survivor.
---
---
Again.....its door edge trim available at any Pep Boys ....for next to nothing !
---
---
Posts: 177
Joined: Sat Nov 08, 2014 9:52 am
Location: Annapolis, USA
Here's a couple of pictures of the so-called easy job.
Drilling out the spot welds ensures minimum distortion.
When I fitted the new scoop, I found that the horizontal edge was making a curve and had to cut slits into it and weld them up again to make it straight.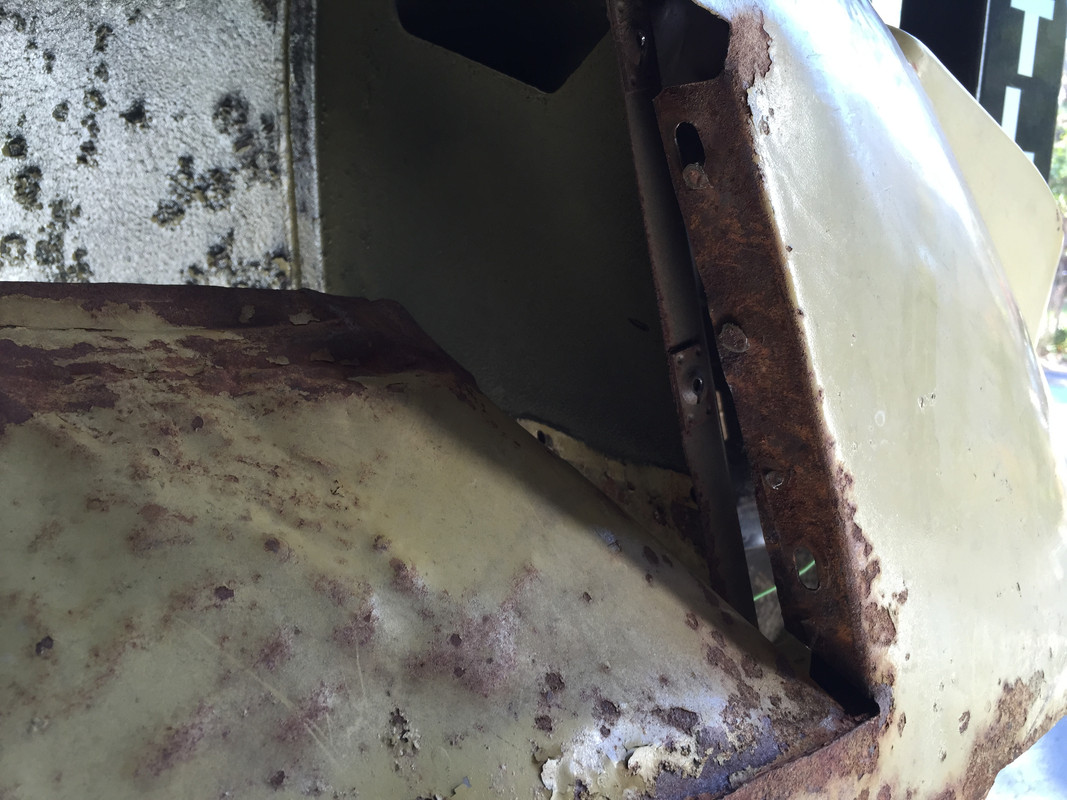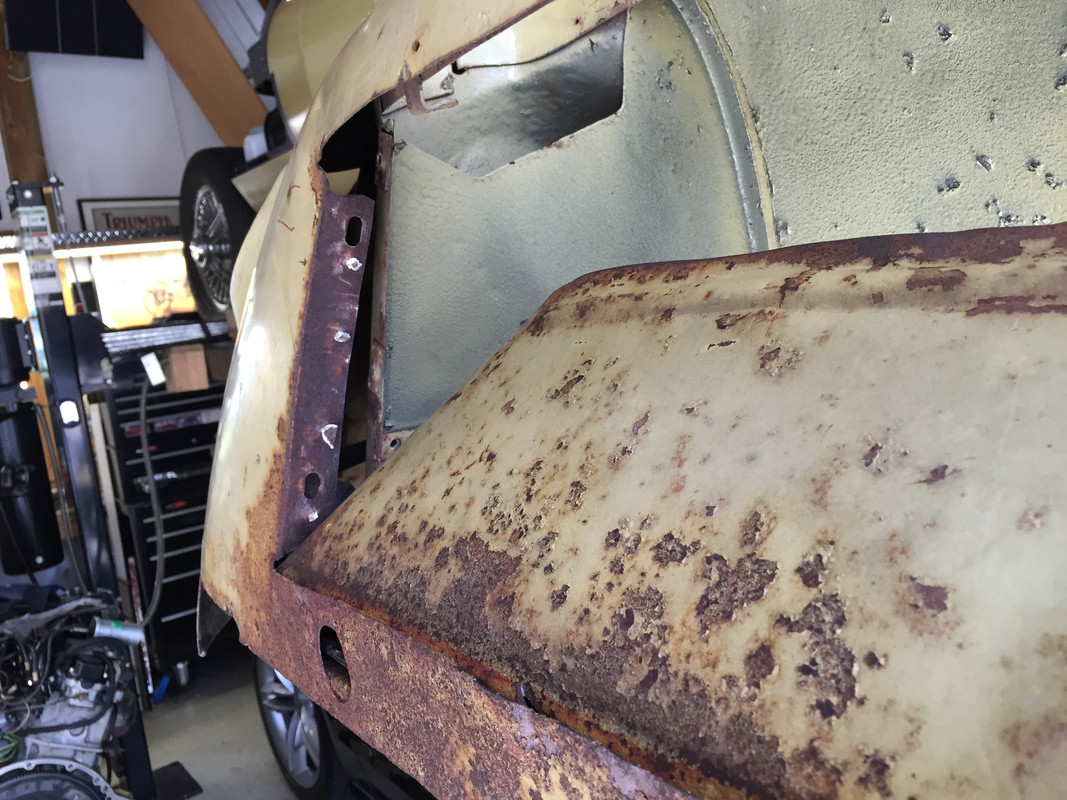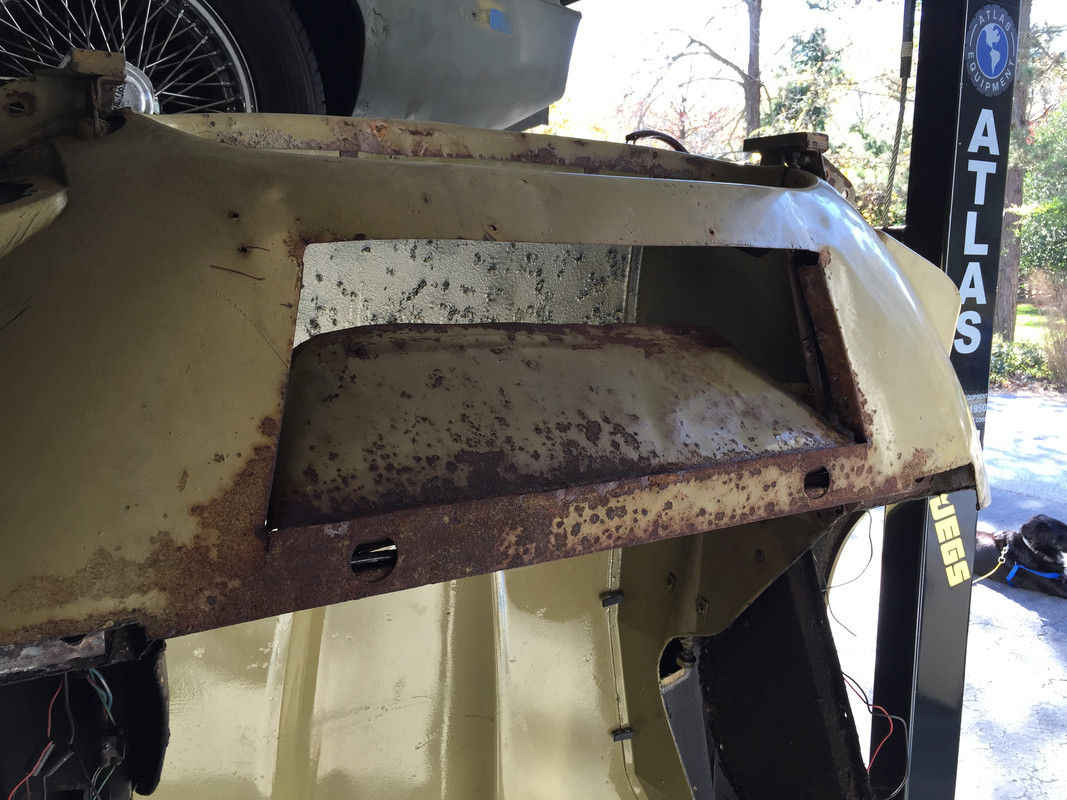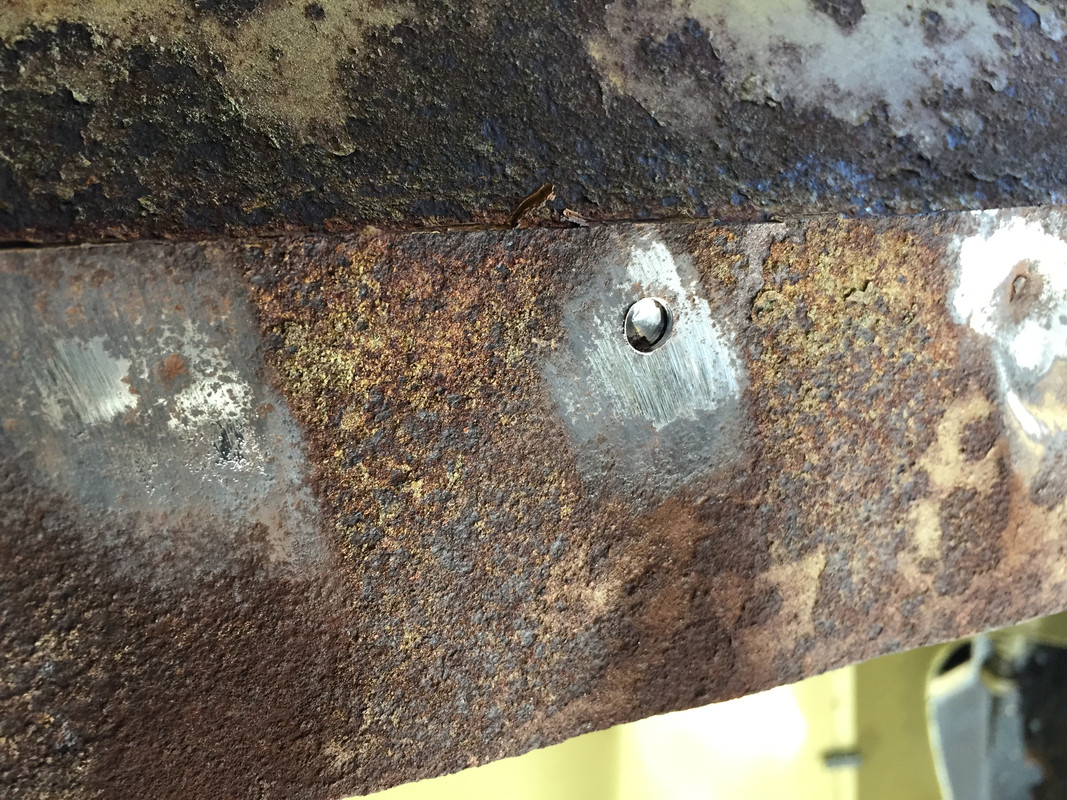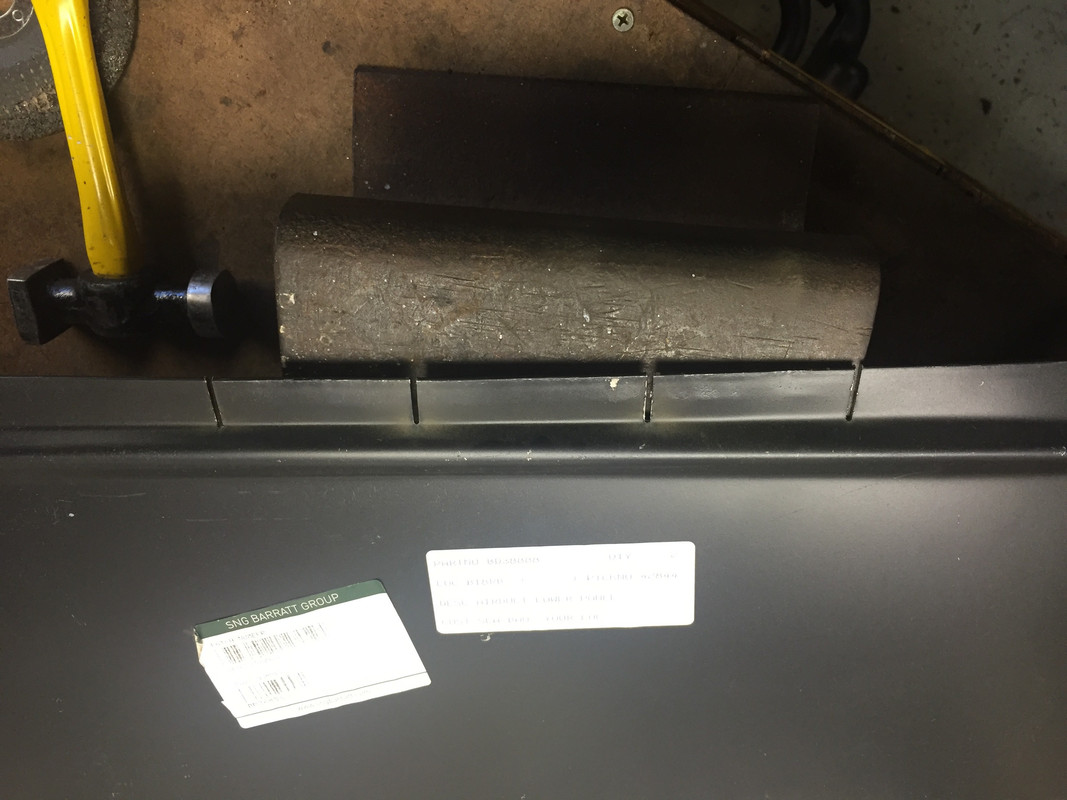 1974 SIII E-Type w. XJ S2 4sp w. O/D
---
---
Assuming the car is drive-able, and in reasonable condition, if you put it up on a lift, its not a complicated job.

That's how I did it, took about one morning. But I had to do it because I drove my car into a high curb ; I was not in mid-restoration, with perhaps the hood removed. However, that would make it easier, I would think.
---
---