What I've learned about water pumps; here are pic's of the pump impellers discussed in this post; 1st/2nd /3rd = left/centre/right = top/middle bottom.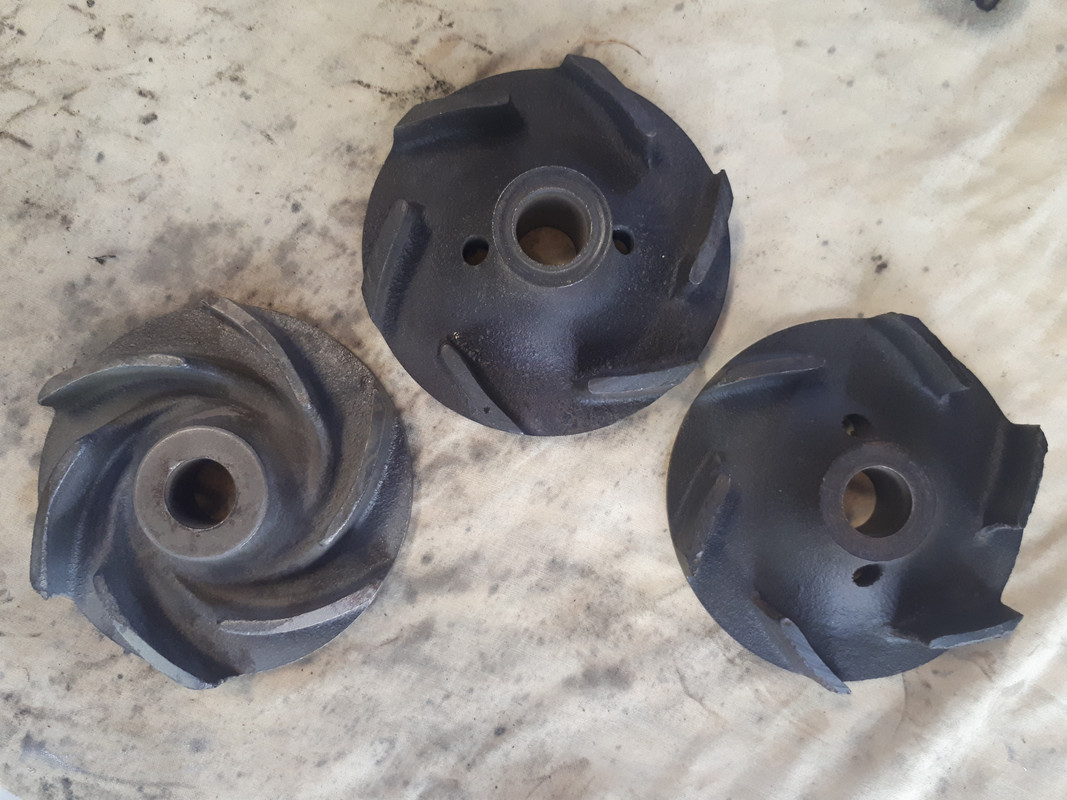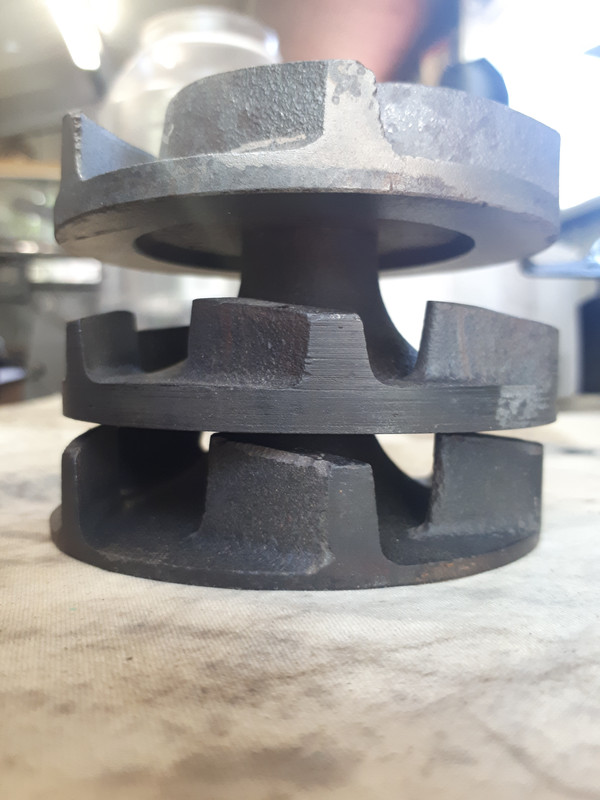 The 1st impeller, in "early" pumps (C39768), was quickly superseded. Seems (?) this impeller never had a unique part number and was never sold separately by Jaguar.
The 2nd impeller was in the "later" pumps (C34549) fitted after engine 7S7785. The 2nd impeller had part number C36363 and was sold separately, to enable early e-types to be upgraded. The benefit was higher flowrate. But it also had a simpler (cheaper?) shaft seal, required the impeller to be taller. With this seal the impeller clearance and shaft seal are not independent, this can lead to miss-fit, consequence is wearing of the end of the impeller causing leakage from the shaft vent hole.
Here is illustration of the C.36363 (2nd) impeller from the Jaguar parts manual, along with pictures of what is claimed to be this from SNGB and XKs Unlimited catalogues, evidently XKs Unlimited sell the correct part while SNGB's is the original (1st) impeller.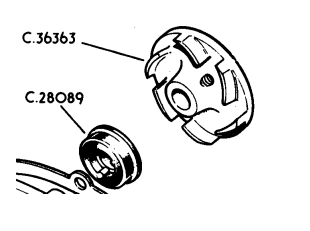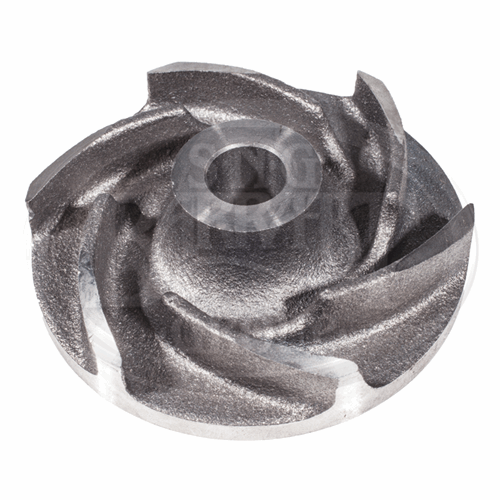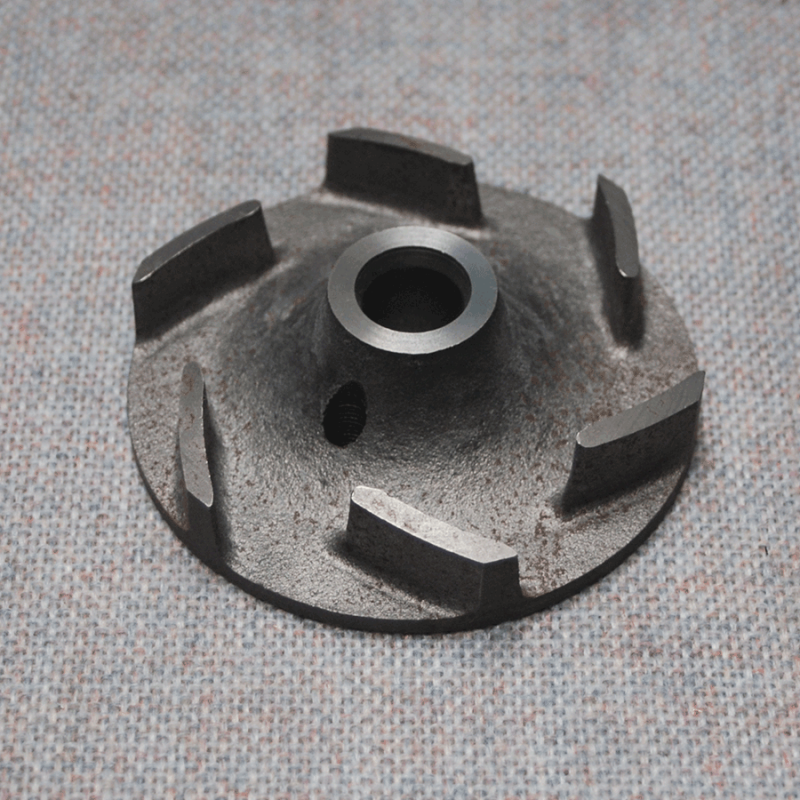 SNGB also offer an early-to-later water pump conversion kit. While this has the appearance of the later type, internally it is the early type (1st impeller). It is ironic that this early design, that Jaguar tried so hard to eliminate, is now the most common "upgrade".
From HE engines onwards, the 3rd impeller (EAC3212) was back to original height, an independent pump shaft seal could again be used. This 3rd impeller was designed to provide even higher flowrate, necessary for HE engines. HE engines are more efficient; less heat is produced. However, if the "lean-burn" capability of HE engines is exploited, the drier exhaust gases are much less effective at removing heat. Hence the redesigned (HE onwards) cooling system, including the pump impeller thinned out (water passages enlarged), for the most (unrestricted) flowrate. Except it is "NLA".
If your pump has the 1st impeller and a higher flowrate is desired, the impeller could be changed, there are two options: Option 1 is the 2nd impeller (C36363, not the SNGB version) that has been shortened to the same (1st/3rd impeller) height. Option 2 is the 3rd impeller (EAC3212, if you can get one), this enables the highest possible flowrate. I've suggested to SNGB that it is the EAC3212 impeller they should be selling, including in their conversion kits. Response was that their tech team will be "asked to look into this". So, if you are contemplating an SNGB water pump upgrade, maybe "watch this space" for a bit?
Another thing to be aware of, the different pumps have different length shafts/bearings including the housing. I.e.: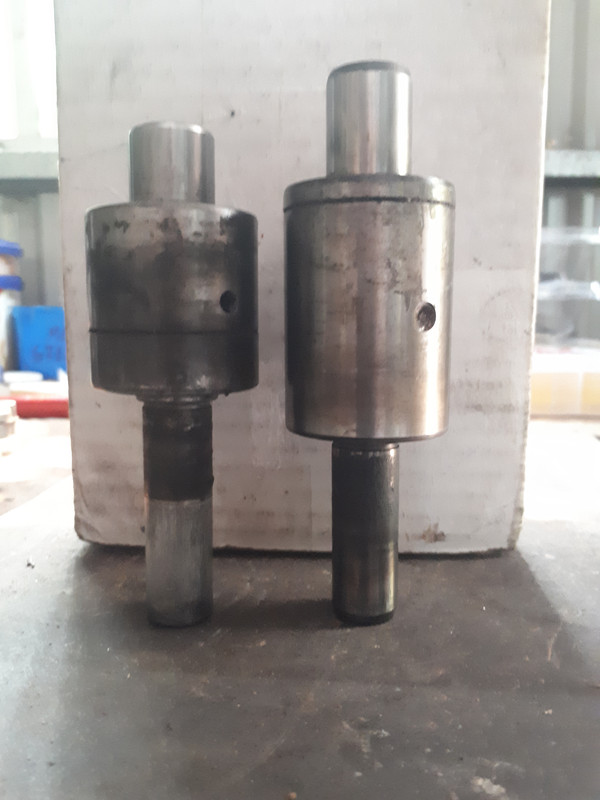 There can be no hydraulic/performance effect from this, presumably it is just for lining up the different configurations of drive belts. Just means you cannot simply swap whole pumps without considering belt alignment/interference issues.