Chaps, time to have another go at finding my old V12 roadster which I bought from a family friend who was the first owner in 1987. It is a UK manual car in lavender with dark blue trim and wires.
Currently registered on XGC 734M I have been trying to find it for a couple of years now and find it hard to understand why I cant. I have tried XKE Data,
http://www.xkedata.com/cars/detail/?car=1S2299
piston heads and various other magazines and forums but to no avail. I know its in the UK and usually taxed as I have checked on the DVLA website but someone must have seen it around. its a very noticeable colour. If anyone knows of it I would be grateful to be pointed in the right direction. Sorry about the non v12 specific post.
here is a picture of me having just collected it and filling it up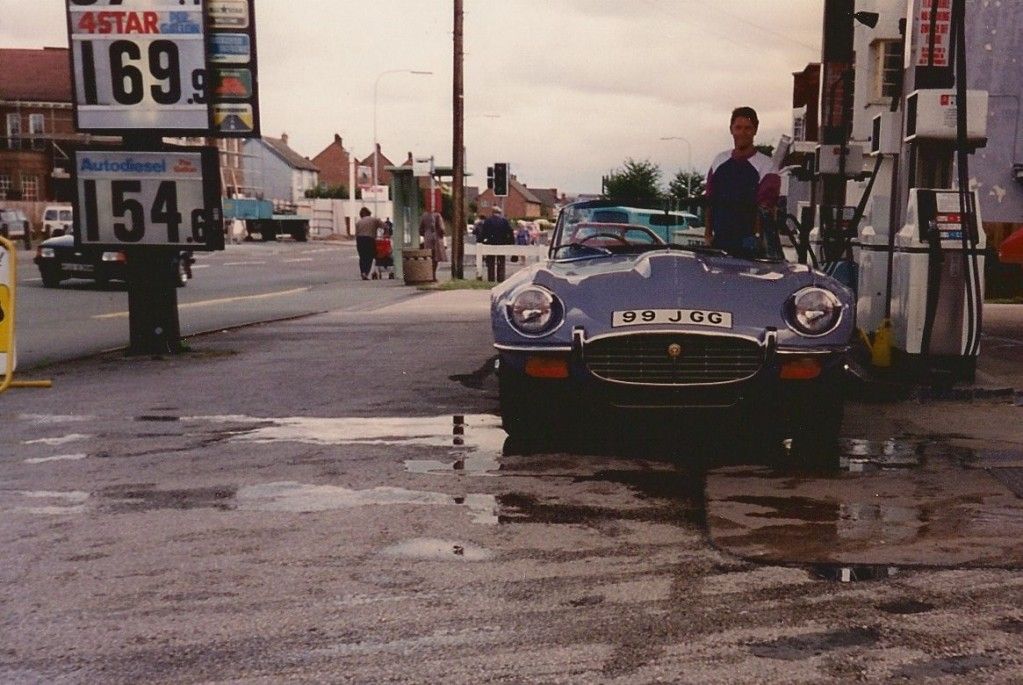 thanks Andrew