Hi All
Thought I might share my experience with my series 3 project here in the Series 3 section as opposed to the restoration section...(If Admin want to move it then I won't complain)
This is my experience and it was only going to take me 6 months max.
3 years down the line and I am 99% complete.
(In my defence I have also renovated a house in the same period and work full time with my own business)
To complete:
Factory hardtop to repaint
Couple of items to find and fit on the interior
I bought my 1973 ots from a guy on ebay as a LHD auto from Texas.
I decided to convert to RHD and manual and this is how it went
First a few words of wisdom, or rather the pitfalls I made and overcame
Feel free to follow/ignore at your pleasure
THROW AWAY THE WHITE REAR CRANK SEAL ROPES THAT ARE SUPPLIED BY SOME COMPANIES AS PART OF THE GASKET KIT...AS THESE ARE RUBBISH instead use the grey/black graphite impregnated ones
1:Take LOTS of photos before you begin to take anything apart. I took 1800 photos during the project and still found that I didn't have all the ones I needed when I came to put it back together again
2:Buy yourself a workshop manual and perhaps as important the parts catalogue. I found that the parts catalogue was often as helpful as the manual when putting things back together.
3:If you need some help then the E Type Forum is a great source of knowledge but DO YOUR OWN RESEARCH FIRST as your problem will have undoubtedly have been met and solved by someone else before
4:Be prepared to have to change every rubber or plastic item on the car because these will undoubtedly have perished and be unusable when you start to rebuild.
5:Replacement nuts and bolts are available a lot cheaper from specialised fastener distributors than from the usual big 3 suppliers
6:Get your original rad re-cored even if you think it looks ok and flushes well. A more modern radiator core makes such a difference to the cooling ability.
7:BUY THE VERY BEST EXAMPLE THAT YOU CAN AFFORD. I had 1 small hole in the boot about the size of a 50 pence piece and no more rust anywhere.
8:When refitting the Torsion Bars use the setting link as per manual, rotate the bar until the bracket fits, mark the bar/bracket position and then remove setting bar and move bracket round another spline by dropping the bottom suspension arm...if not the suspension will be too low at the front no matter how much adjustment you put on the cams
9:Have a bit of confidence in yourself...prior to this the only engine that I had worked on was a Briggs & Stratton on the cricket team's mower. When I made some enquires at local engine and gearbox specialists for pricing to rebuild the engine they all showed little interest in even quoting on work for the Jag.
10:I might get lynched by the heritage guys on here but after rebuilding my strombergs and spending the best part of 3 days trying to get them set up correctly I bought a set of SU's from Burlens and it was a piece of cake to get them running far better than I ever could with the Strombergs so my advice would be to ditch the strombergs and don't even bother rebuilding them.
11:After doing all the hard work to get your car how you want it drive the bloody thing and don't turn it into a trailer queen...yes I know they are rising in value but I didn't buy mine as an investment.
Just like to thank Marek, Stan and the countless other who have answered my queries and I hope that if you are beginning your own restoration that you have as much fun and and not as much frustration as I have had over the last 3 years
Anyhow here we go 3 years condensed into a few photos
How I bought it
The stripdown begins
Pulling the heads with home made extractor plate (1 side 30 mins the other side 3 1/2 hours)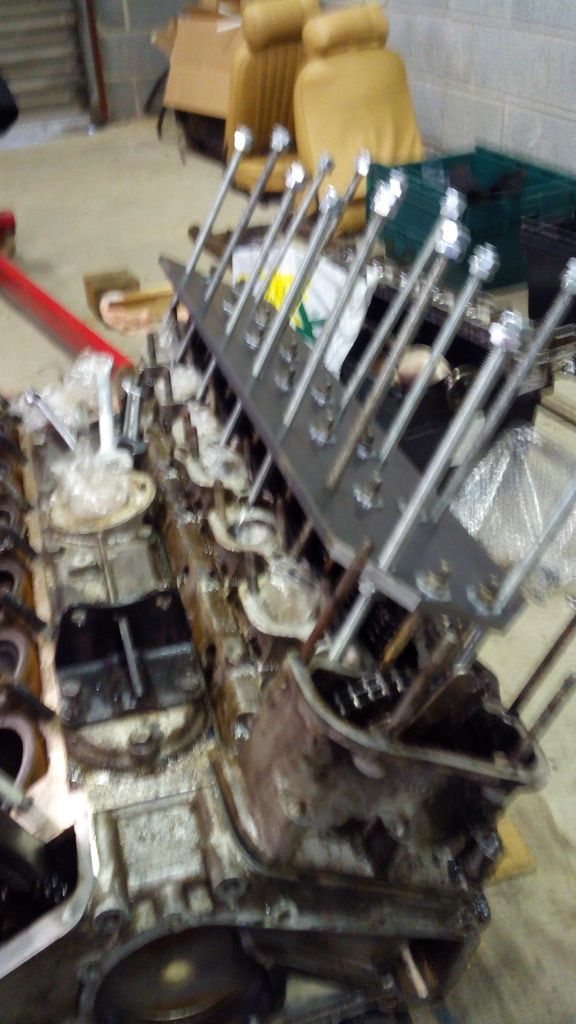 Lots of bits in a v12 engine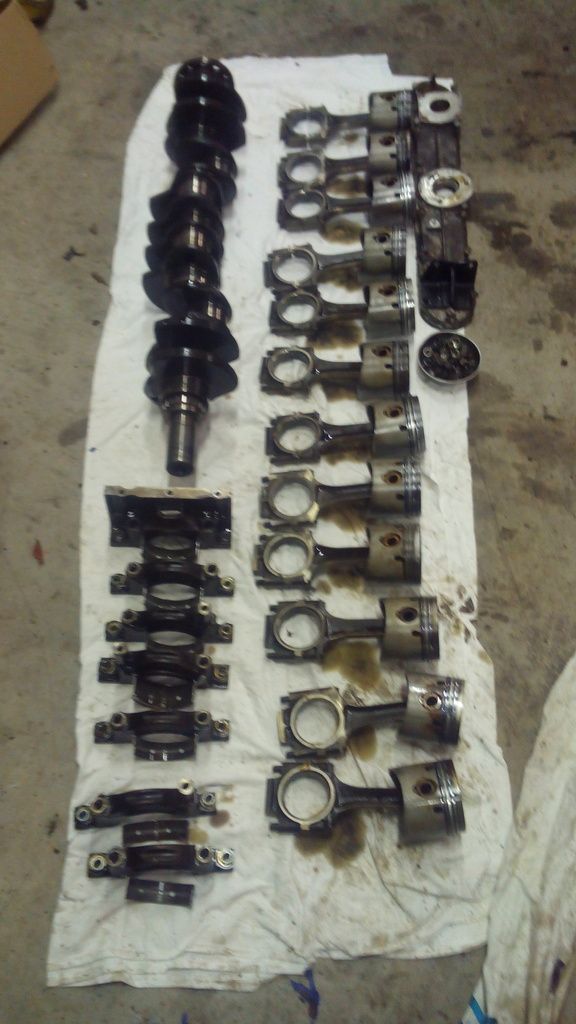 Engine rebuilt prior to refitting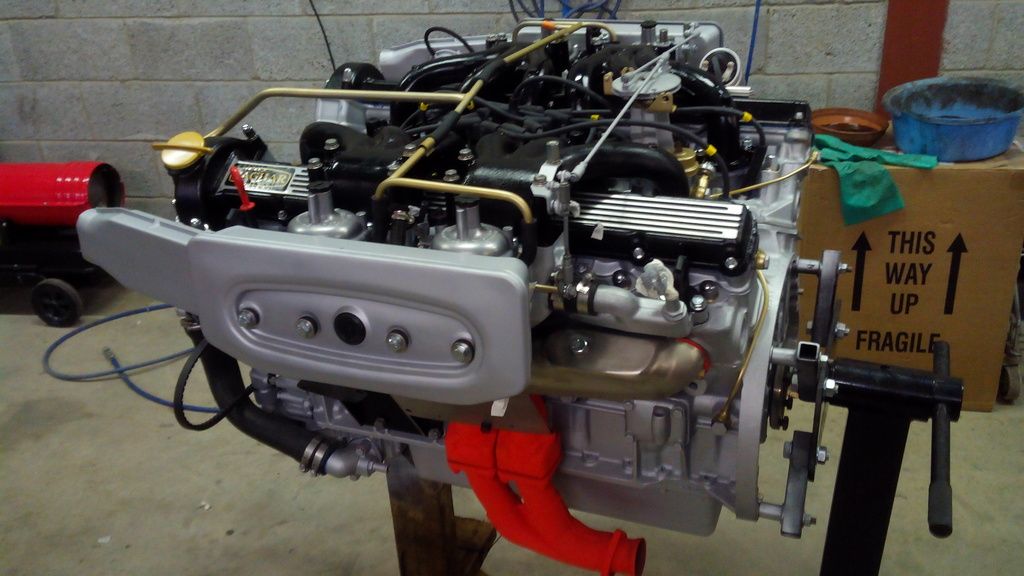 Getrag 265 5-speed manual fitted with adaptor ring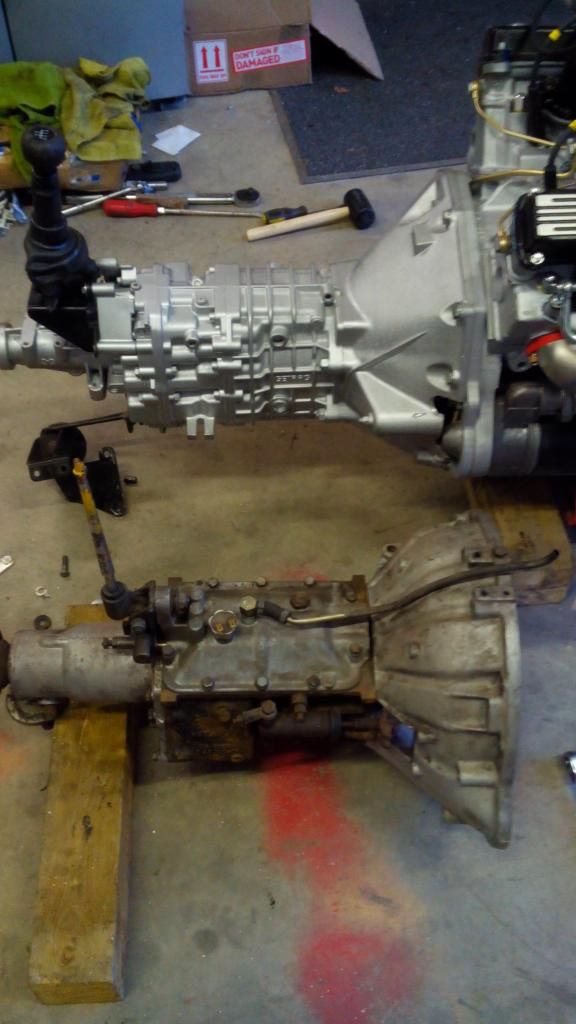 Panel fit sorted prior to paint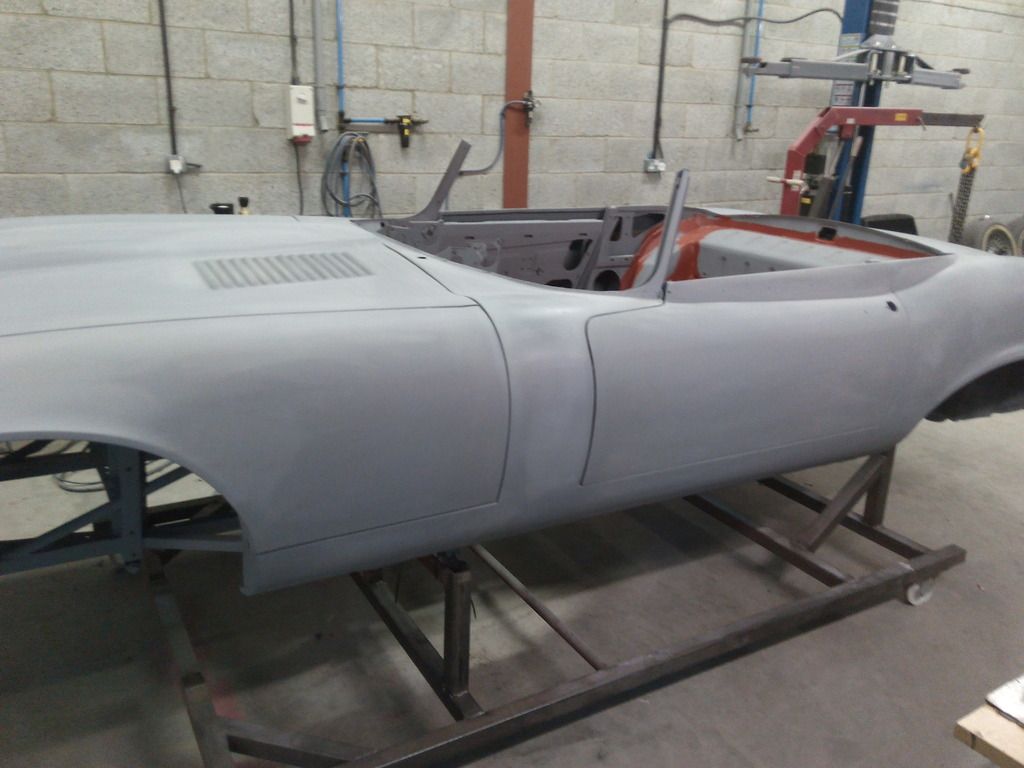 At the paint shop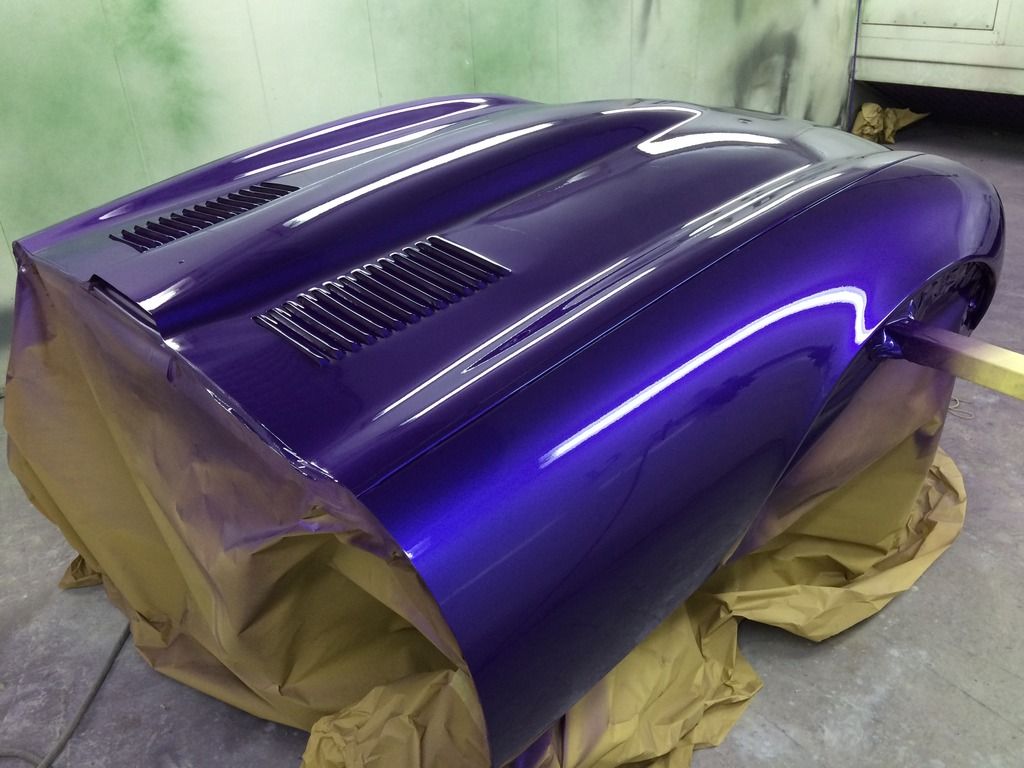 The rebuild begins
Gearchange mk3 finally working as it should and in the right position (Thanks Stan)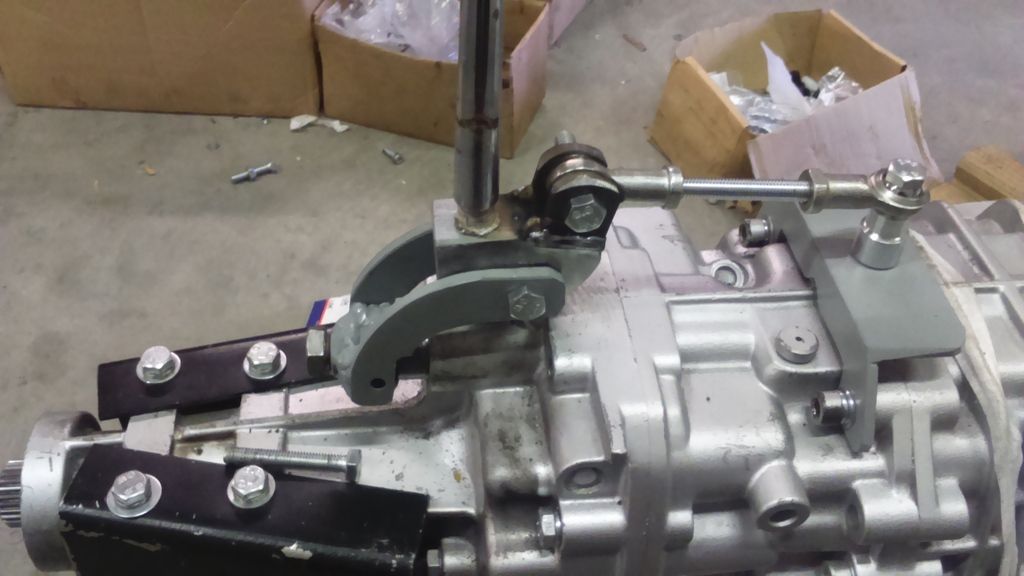 Future Owner and technical advisor on paint colour checking on progress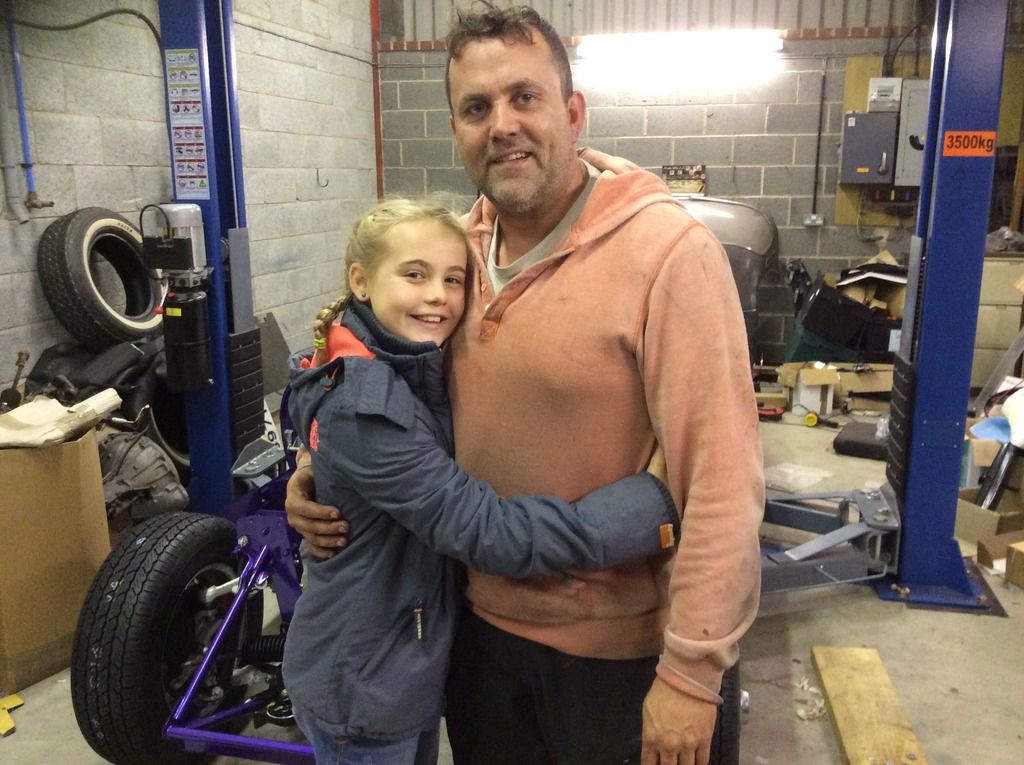 On the Road, MOT at first attempt with no advisories and as of today 250 miles on the clock since rebuild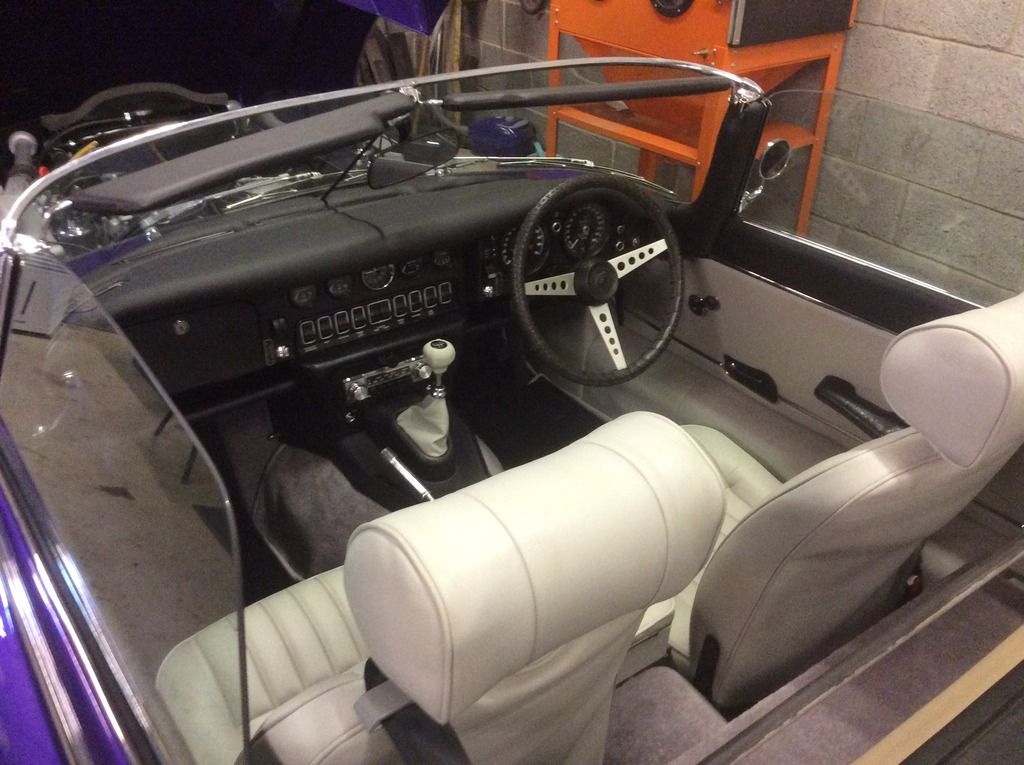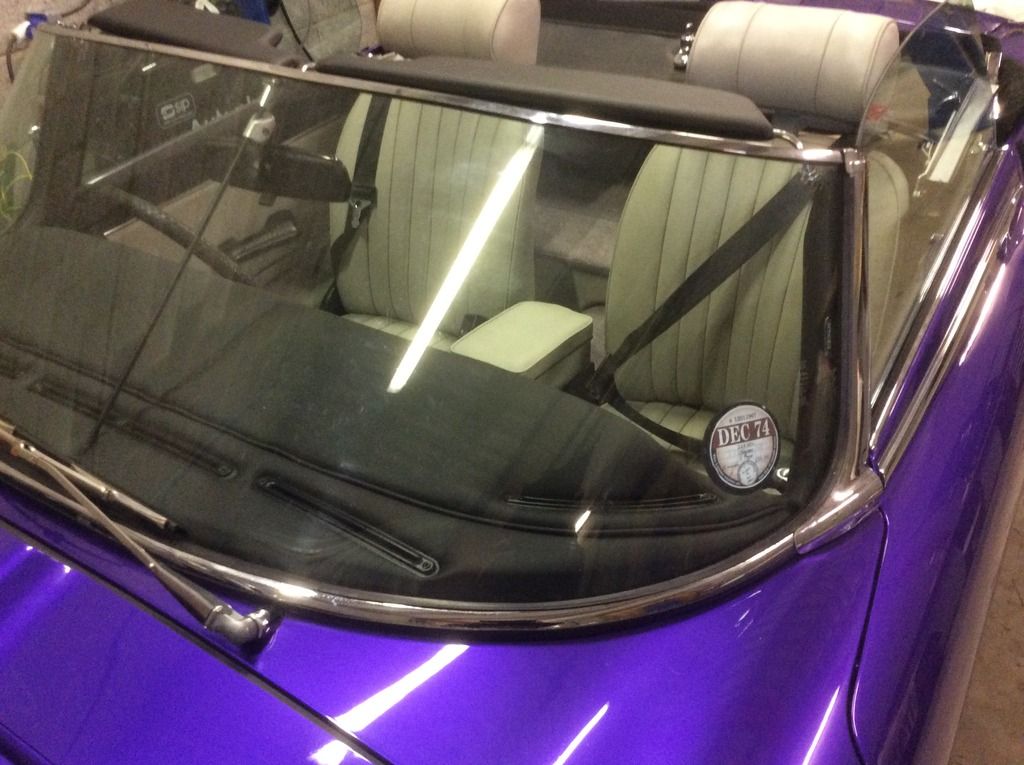 We like to call the colour Opalescent Dairy Milk...having missed the RBCD hopefully I will be in a good place to make the next one.
Before that I have a trip to Zurich which I will hopefully make next year.
Best Regards
Dean
Opalescent Dairy Milk S3 OTS