So I'm rebuilding the brake system on a 1970 S2 2+2 4.2
I've removed the master cylinder and started dismantling but I can't get out the main piston, bearing or plastic cover.
I've removed the circlip and the books I have (Autobooks, Haynes & Bob Bate) say the piston should just pull out but I've tried everything and can't get it to move.
So far I've put the piston end circlip back on so I can tap a spanner to try to pull it out. I've blocked the other outlets and pressured the cylinder and tapped it again. I've put a thick plastic pipe on the bearing and tapped it to see if will dislodge but nothing seems to have moved it at all.
I thought about leaving it but looking in the outlet hole looks like the spring might be broken so I want to check that.
I've read the bearing and plastic cover are no longer available so am trying not to crack either and the piston needs to be sealed so not scratching it.
Am I doing something wrong or do you know any tricks or is it just a case of strong arming it off?
Here's a photo of the stubborn bugger (the bearing not me)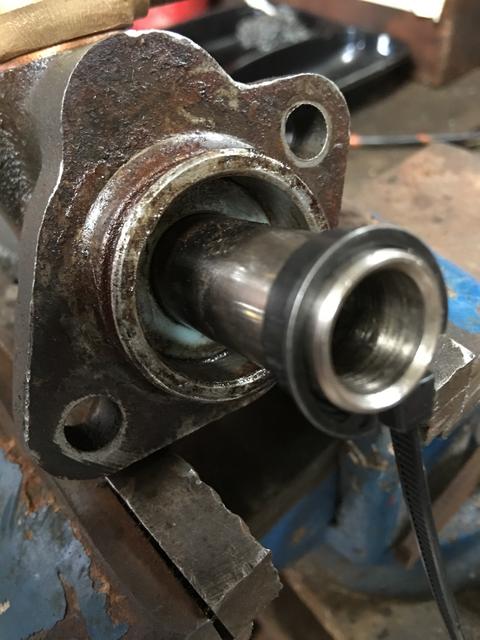 Thanks