I thought I would quickly share what I found whilst stripping the rear of the car today.
The PO had welded (poorly) a patch on the rear RH wing but the welding splatter has almost burnt through the fuel tank feed line to the pump! The blister was so thin I punctured it with a pin!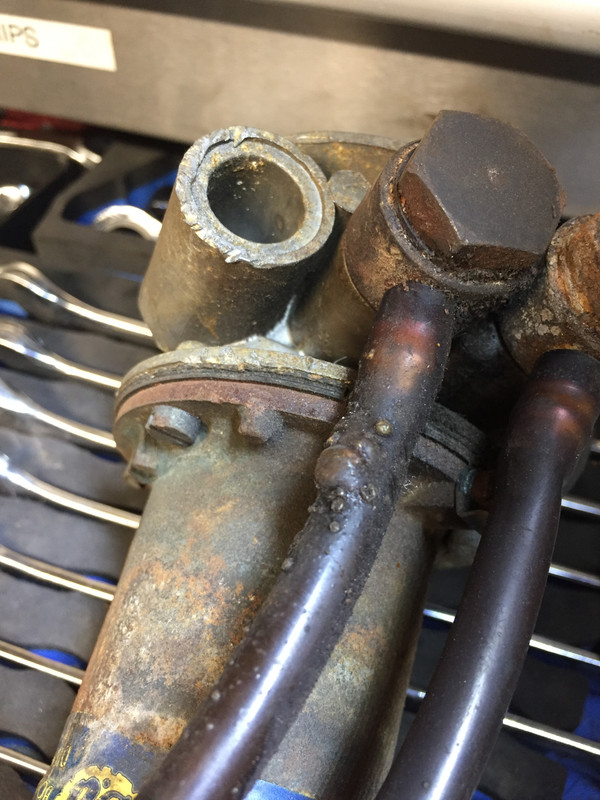 Always make sure the inside surface is clear and safe before welding on the other side!