Hi people, I've just joined,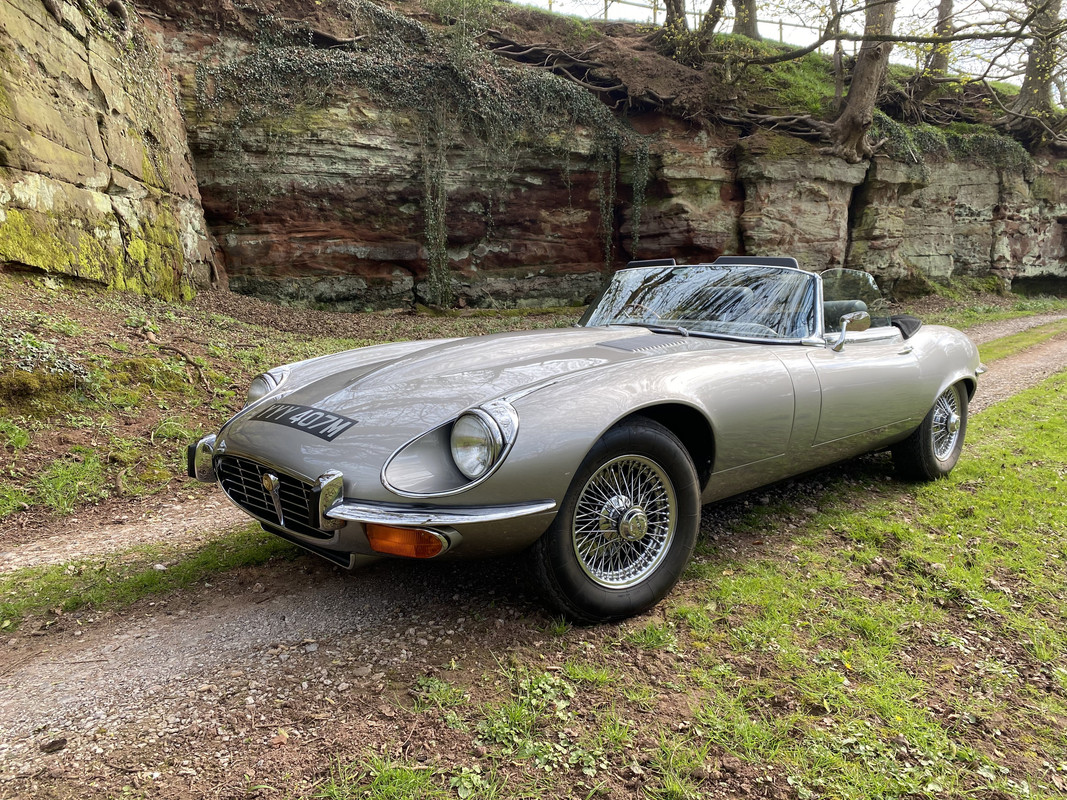 This is our car which I purchased from E-Type UK in March, they named her Delilah. If you can't figure out why, don't apply for Pop Master on Radio 2. Its a 1973 and in amazing condition thanks to the dedication of the previous owners.
We will be coming to the 60th celebrations on Sunday in her.
I've just got a set of KONI shocks to do a little upgrade (I used to work for KONI in Holland till Covid hit). I'll be sharing the experience of fitting them and what the change is. Its really great to have a car which is so well supported by SNG Barretts and the other UK suppliers. I've just sold a 1935 20/25 Rolls Royce and 1930's Studebaker 53. You can still get parts for the Rolls, but they are really expensive and its a very complicated car, the Studebaker only had parts from the US if you were lucky, otherwise you had to make your own. Interested in meeting up with owners in Stafford/Shropshire areas, I've got a 4 poster lift in one of our sheds so pretty useful if you need to give your car a really good once over underneath.
See you Sunday, the weekend is looking great.
Cheers
Paul