Angus 67 FHC 1E33656
61 OTS 875047
---
---
Posts: 2389
Joined: Thu Jun 19, 2014 3:08 pm
Location: Near Andover, Hampshire,in D.O. Blighty
A quote from that article:
"The A 4(M) is a 2-lane motorway, crowded at 10 a.m. with trucks, so that our speed fell repeatedly from 130 m.p.h. to 40 m.p.h."
Angus also often complains of other drivers getting in his way to reduce his normal cruise of 130mph
S2 FHC Light Blue
S2 OTS LHD - RHD full restoration
---
---
And with no seat belts....ooerr
Jeremy
1967 S1 4.2 FHC
---
---
In torrential rain ......
---
---
I've seen this article before, and am left a tad confused.
It states that the red line "starts at 5500 rpm"; on the 4.2 it starts at 5000 rpm - on mine at least! Also, on the 3.07 the mph is c.25 mph per 1000 revs according to the Jag handbook, so 5000 rpm would be 125 not 130 as stated.
Or was their a change with later models? Mine is a 1969
Malcolm
I only fit in a 2+2, so got one!
1969 Series 2 2+2
2009 Jaguar XF-S
2015 F Type V6 S
---
---
Posts: 1173
Joined: Tue Jun 07, 2016 8:26 pm
Location: Boston UK
A good article.
I like this one by my hero LJKS as well. Written in the day, then republished in the late 70's
https://www.carmagazine.co.uk/features/ ... ---nov-79/
He drove from Hampton to Worcester Beacon to see the new dawn!
What a guy.
I agree with him a about the heat Angus! I must do something about it.

"the E-type was a sweat shop, almost as bad as the Austin Healy 3000, but there was always the consolation that it was endowed with a hot engine in more sense than one."
James

L.J.K. Setright was right.
"You just cant beat a good E-type"
---
---
Finest motoring writer there has ever been. By a very long way.
Jeremy
1967 S1 4.2 FHC
---
---
Posts: 5234
Joined: Sun Mar 09, 2008 3:07 pm
Location: cheshire , england
That's a bit sweeping, isn't it? LJKS was always entertaining, and undoubtedly a great and rather learned writer , but not always right , having bees in his bonnet about a number of things. And what about , just for starters, Steady Barker and Jenks ?
---
---
As a motorcyclist as well as a classic car driver, I recall LJK writing regular columns for Bike Magazine. Favourite LJK story? When criticised by an editor for peppering his prose with idioms In foreign tongues and told to write one copy in one language, LJK deposited his next script on said editors desk, written entirely in Latin. Then he went home!

Spooky coincidence from the Motorsport article. The writer mentions that Seagrave lost his life on Windermere. Almost exactly two years later Campbell drove his S1 FHC to Coniston Water where he also lost his life chasing he water speed record.
Chris '67 S1 2+2
---
---
Posts: 801
Joined: Mon Dec 21, 2009 12:46 am
Location: lancashire
I have a copy of that. found it on ebay many years ago.
---
---
Posts: 4487
Joined: Fri Mar 05, 2010 8:22 pm
Location: Gaithersburg, Maryland.
Contact:
chrisfell

wrote:

↑

Wed Apr 10, 2019 3:20 pm

As a motorcyclist as well as a classic car driver, I recall LJK writing regular columns for Bike Magazine. /quote]

Yes, it was an ace up his sleeve and rare to be totally credible in both circles, although Dennis Jenkinson wrote for Motorport's sister title Motorcycle Sport as well, of course. The latter's credibility was also 'not un-enhanced' by the small matter of winning a road-racing sidecar world championship with Eric Oliver, on an Norton one-lunger IIRC.

To take a leaf from Setright's book, I am surprised Mark Williams was

compos mentis

enough to notice Setwright's use of

mots justes

in his prose. Williams ended up spending several years in a Welsh jail when it turned out his frequent references to narcotic-fueled events were not journalistic bravado but lightly-redacted first-person accounts of a cocaine smuggler and money launderer.

It would have been even spookier if he'd died in a marine rather than a freshwater environment, no?
At the risk of being unfair to both, I regarded diminutive Jenks as more of a reporter and correspondent, with lanky LGBT, sorry, LJKS, more of a creative writer. In the matter of E-Type cred, however, after several years living in a 3.8 FHC and S2 OTS, I'm on the side of the little guy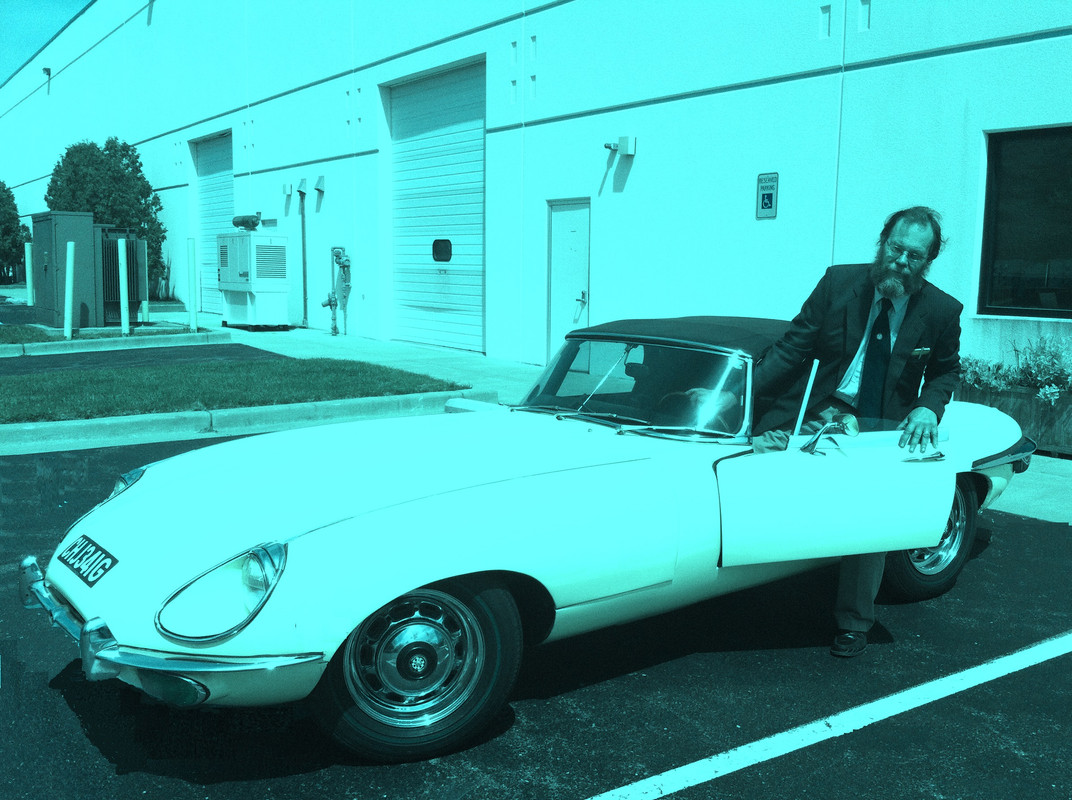 1E75339 UberLynx D-Type; 1R27190 70 FHC; 1E78478; 2001 Vanden Plas
---
---
Posts: 125
Joined: Fri Sep 06, 2019 3:25 pm
Location: South Lincs
malcolm

wrote:

↑

Tue Apr 09, 2019 11:11 am

I've seen this article before, and am left a tad confused.

It states that the red line "starts at 5500 rpm"; on the 4.2 it starts at 5000 rpm - on mine at least! Also, on the 3.07 the mph is c.25 mph per 1000 revs according to the Jag handbook, so 5000 rpm would be 125 not 130 as stated.

Or was their a change with later models? Mine is a 1969
Mine`s a `68 and the red line starts at 5500 rpm...although this isn`t much use to me as the instrument is wildly innaccurate as is the speedo - I must try to get this fixed before I run foul of one of the many speed cameras around here
Mark

1968 series 1.5 roadster
---
---