Local village fete time again. Same old cars out for the day.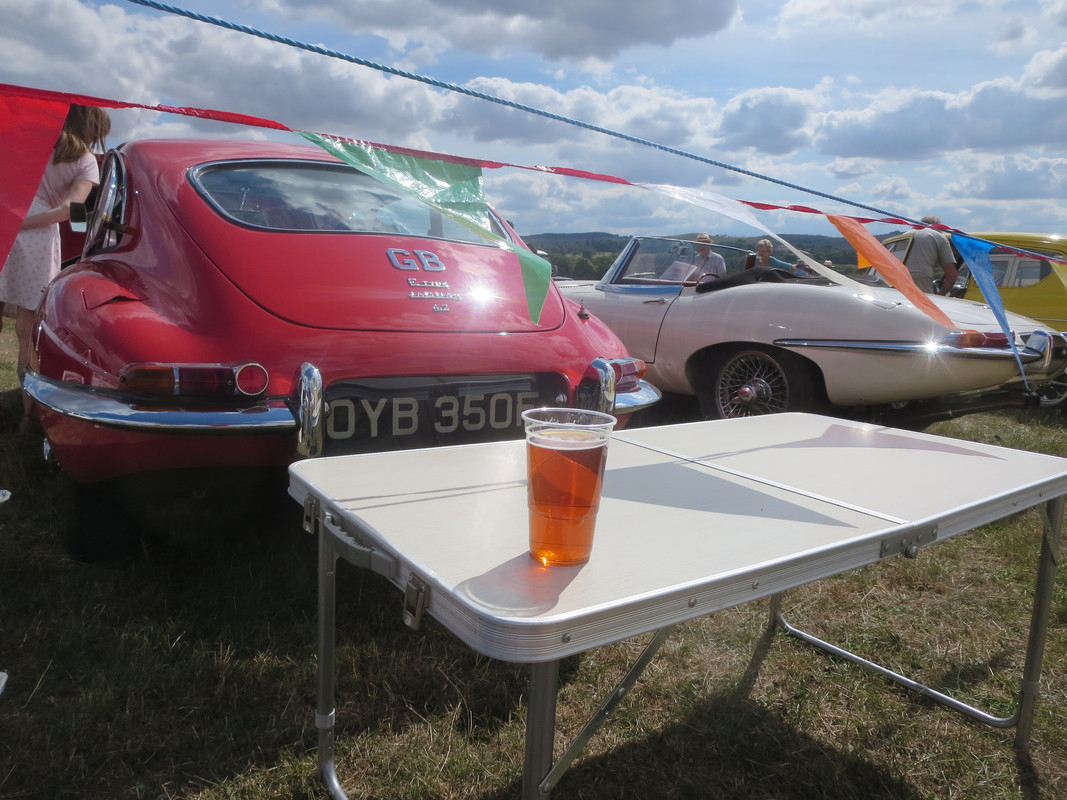 Of course it was essential to obtain provisions as soon as possible.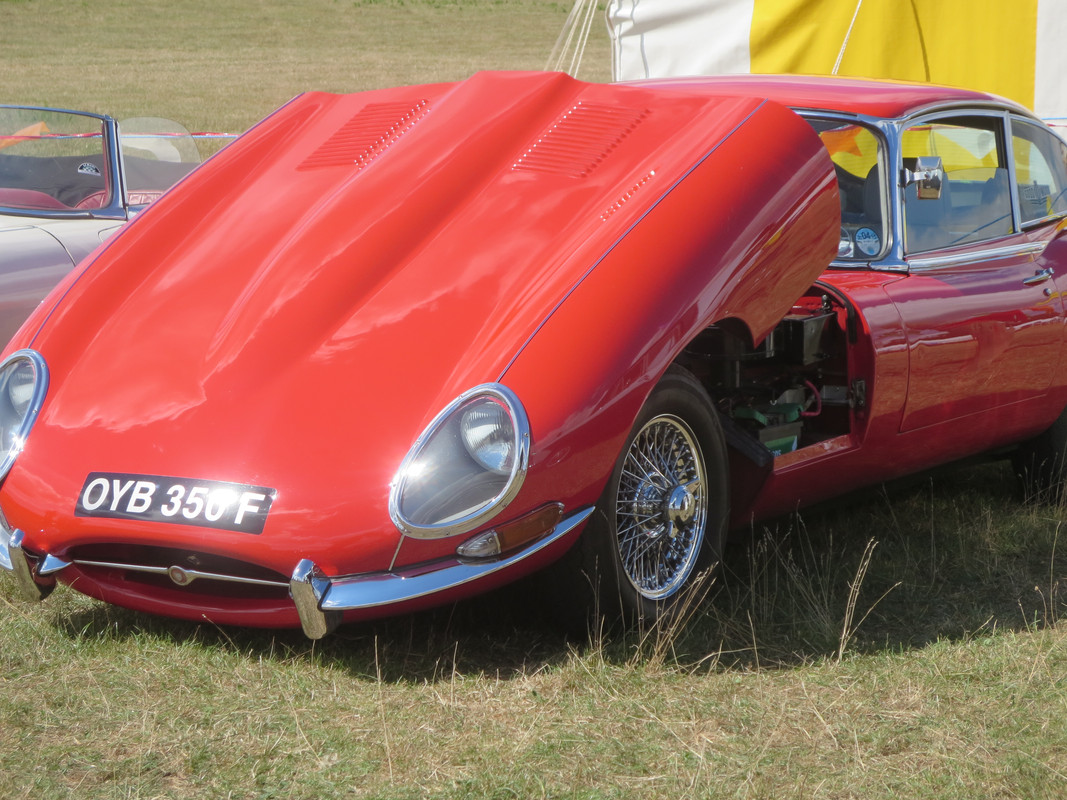 In a couple of weeks time we will be going to Goodwood for the Revival. Owner of the white E next to mine is involved in organising the air display. This year, in addition to a two seat Spitfire, there will be a newly created two seat Hurricane.
Photos, when I get to see it.