I have managed to solve my transmission issues and so could drive it for the first time on the road (just a couple of hundred meters, since not yet registered)
Got back into the garage and noticed that the ammeter was on "C"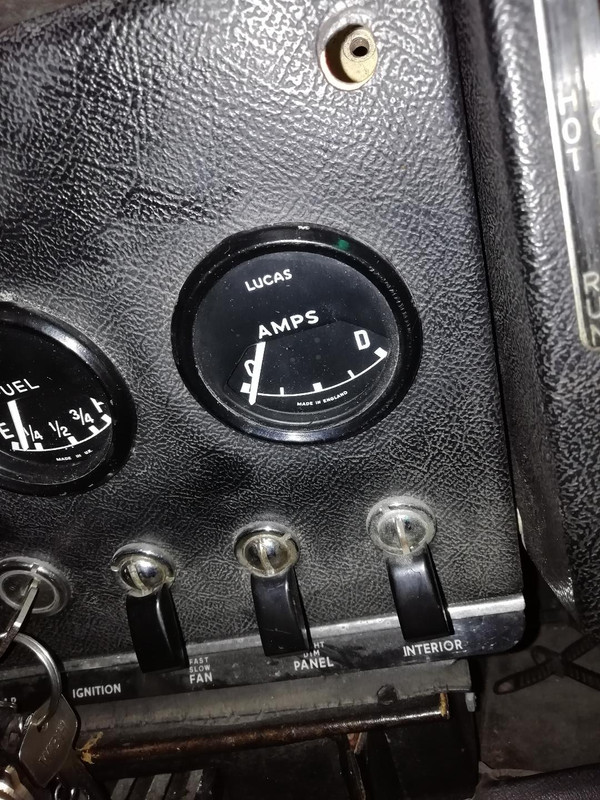 Turned the engine off.
=> I run a 4.2 engine (fitted with an Emerald injection system) out of an XJ6 which also provided the alternator.
Turned the key onto the "on position" and this is what I got: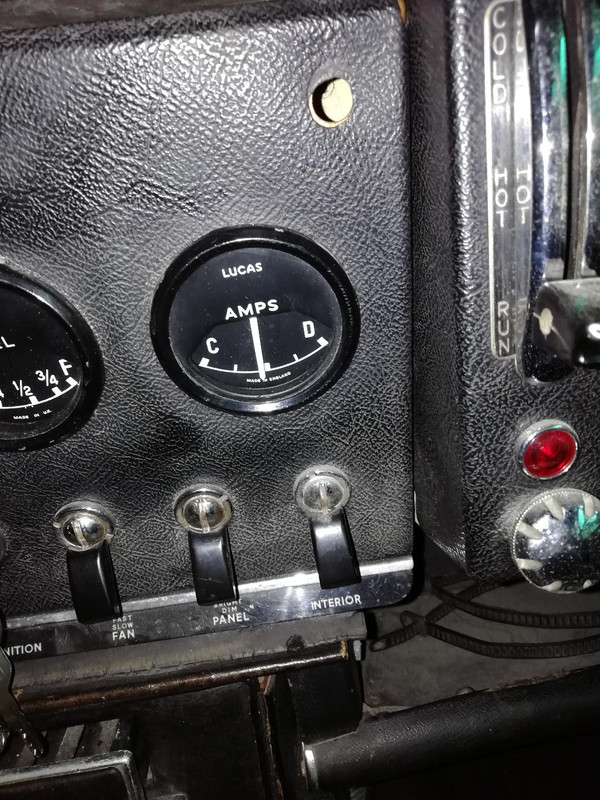 Immediately after the engine starts running the needle flips onto the "C".
No blown fuses.
So, any suggestions?
If I have a charging problem, how to best check this?
Cheers
Jan