I was looking this up to work out what a true original distributor "map" for the MegaJolt would look like.
It will be of no immediate interest to anyone, but as I have the info fresh to hand I thought I would put in on the Forum for anyone who ends up searching for it in the future.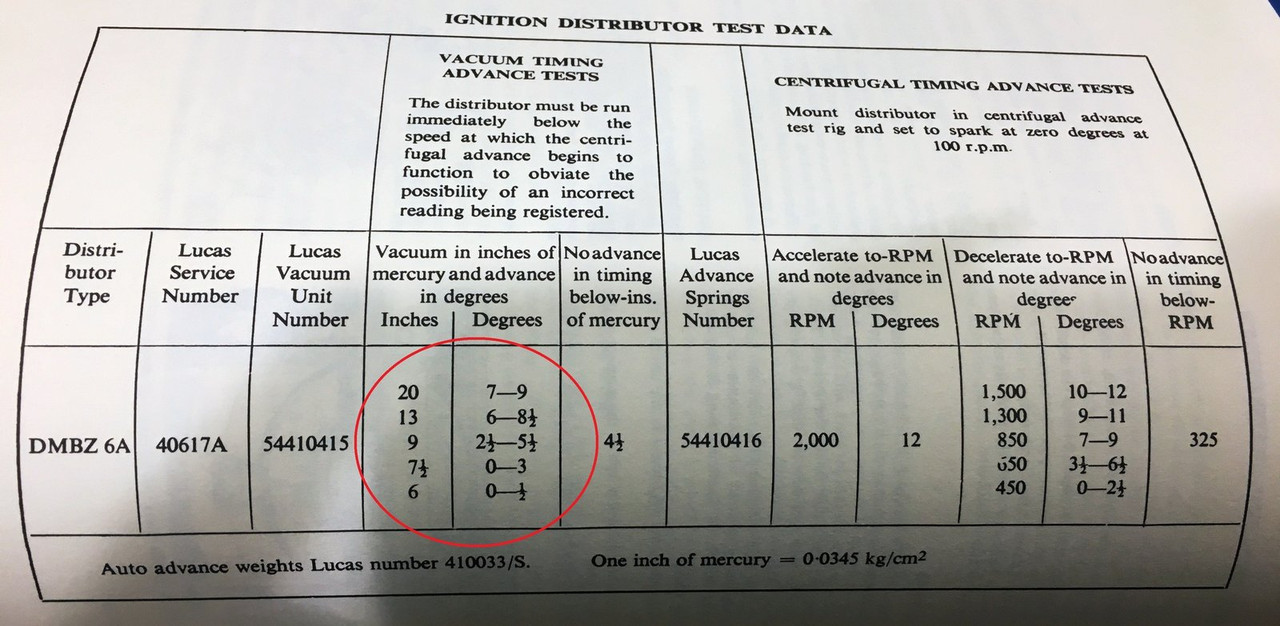 The DMBZ6A distributor is shown (in the Bentley Publishers copy of the original ?) as having a vacuum-retard specification 54410415 ; this is the internal suck/advance specification of the 40617A vacuum-unit itself, which translates into the corresponding "degrees-per-inches-of-suck" figures which are given alongside, see the table.
Martin Jay, the Distributor Doctor, is puzzled by that number 54410415, as his Lucas info for that period gives 54412348 ; the latter is referred to as a 7-14-8 which means that between 7" and 14" of mercury, the vacuum advance rises from 0° to 8° of distributor movement, which is 0° to 16° at the crank.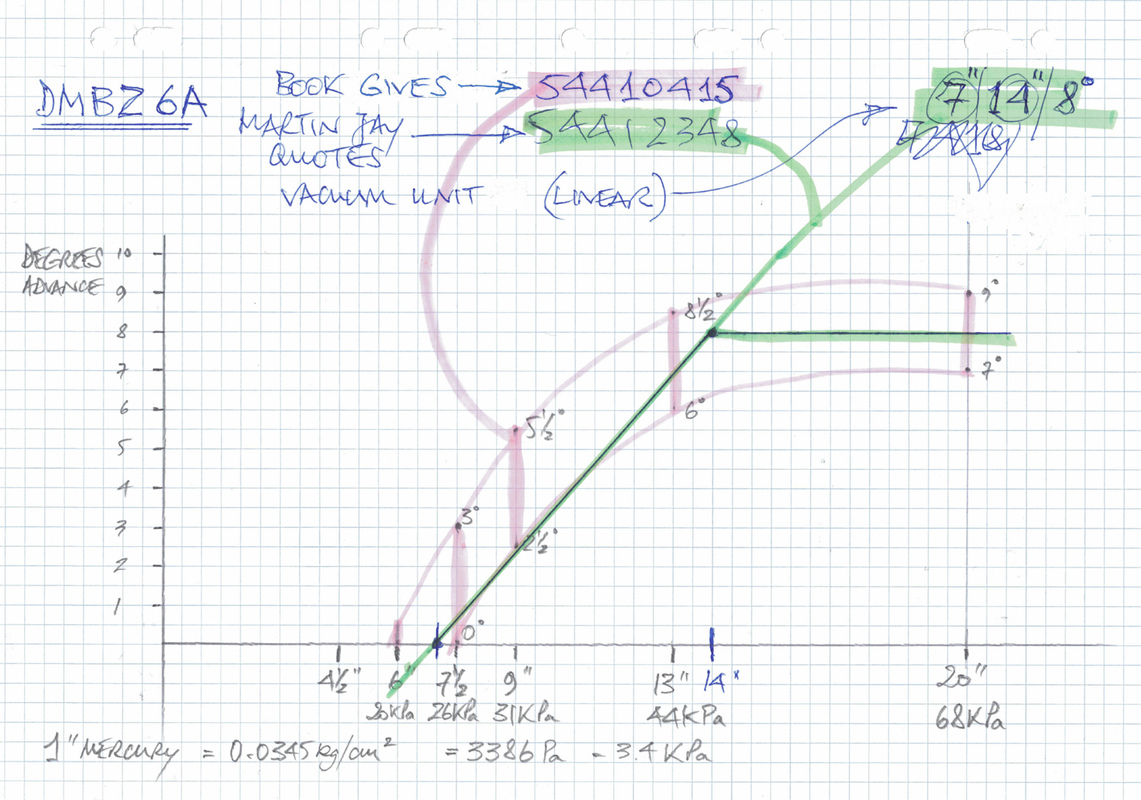 He suggests that these units are only ever linear, as they are just a diaphragm operating against a spring, which makes Jaguar's "curved" specification rather odd ; I have plotted the points given in the Bentley book for the 54410415 in pink, and the 54412348 in green - forgive the scribbles, some of this was done on the 'phone.
The Bentley figures are not that different, at their lower end, but would potentially have given 2 or 3 degrees more for a given manifold pressure.
If anyone can throw in any other sources of data for this, please join in.