Started to reassemble the front bumpers on my '67 series 1. Bought the car disassembled with overiders detached. Trial fitted the bumpers before paint but not the overiders. Can't make out whats going on now the overiders are attached.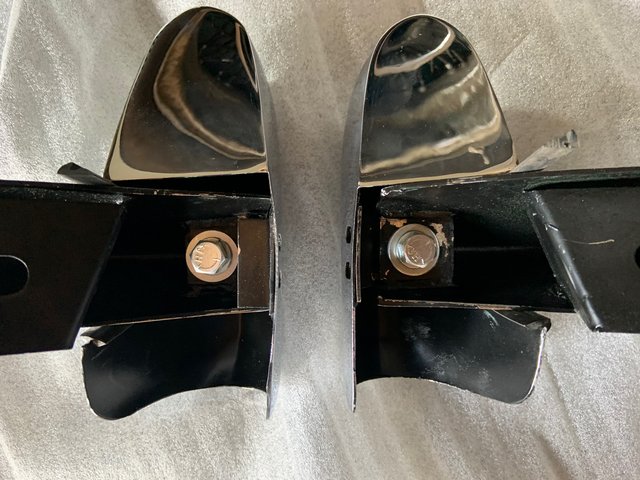 On the rear of the RH overider the top half chrome follows the contour of the top edge of the bumper nicely, and the tab to set the angle sits behind the bolt plate(at least some witness marks suggest this is where it should go?). The LH overider slopes in the opposite direction to the top of the bumper leaving a large gap, and a much larger tab means it can only fit in front of the bolt plate. Looking from the top this means that the set of the two overiders is different. Is the LH one a crappy repro, and should the tab on RH one sit before or after the bolt plate?
I've mislaid a small, 100mm length of the plastic beading 209k that goes between the bullet head trim (which holds the motif bar) and the overider. Does anyone have a piece I can scrounge?