Hi Chaps
I am finalising the electrical work on my 3.8 FHC and have a stray earth that doesn't appear to have an obvious location. It is exiting the dashboard loom adjacent to the indicator/headlamp flasher switch wiring. Picture attached.
There are no obvious attachment points that I can see.
Any advice appreciated.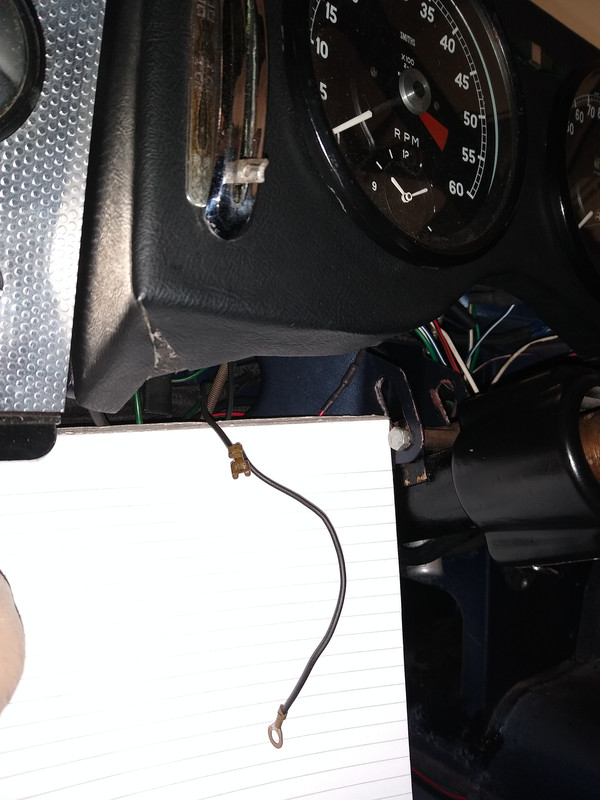 TIA