Robbie 1962 3.8 Coupe OSG 1962 OTS ODG
---
---
Robbie, it's gorgeous! At that point I covered mine (body and engine frames) with Cellaire foam, taped in place with 3M 3030 masking tape. Both recommended by the superb paint shop I used. Provided very reassuring protection from scratches during the reassembly and left not the slightest trace on the paint surface. If you have plenty of space all around the car it might not be so important but the frames seemed quite vulnerable to chipping from dropped tools, engines, etc. I took no chances....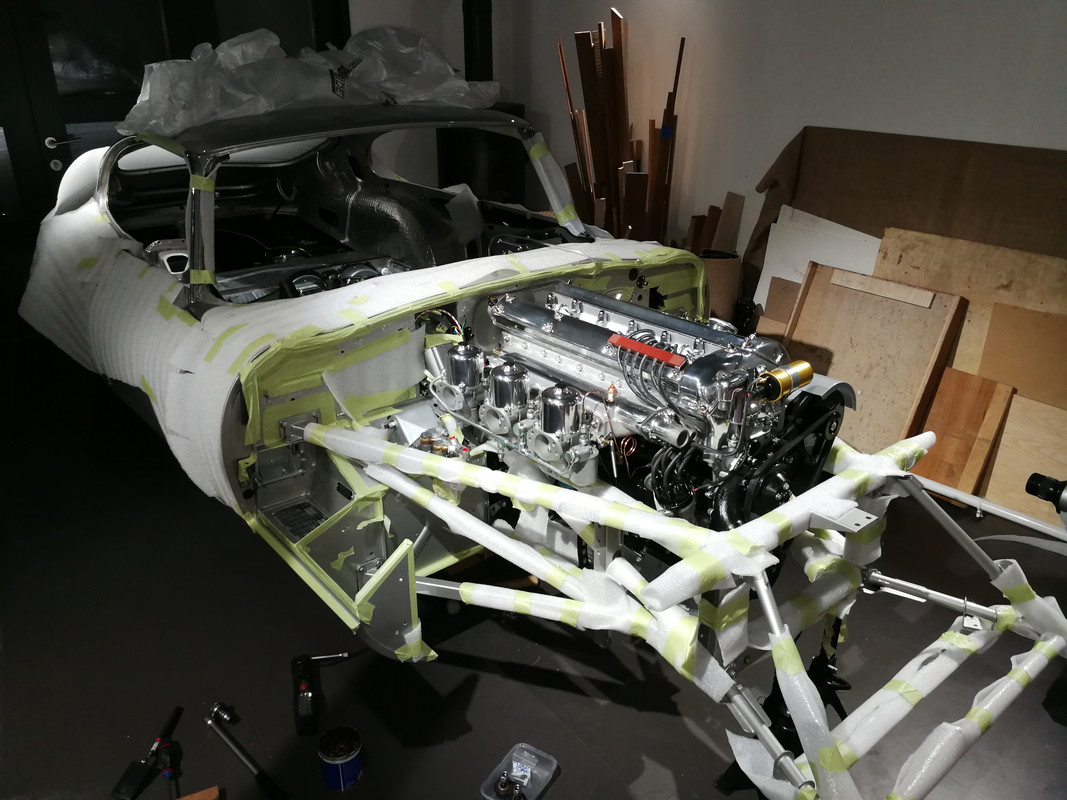 Jeremy
1967 S1 4.2 FHC
---
---
Richard
S1 3.8 FHC Opalescent Golden Sand with Tan Trim 889504
Now enjoying my diy nut 'n' bolt restoration.
---
---
Thanks chaps
That's exactly the advice I was looking for as my initial plan
Cellaire it is
Robbie
Robbie 1962 3.8 Coupe OSG 1962 OTS ODG
---
---
Posts: 950
Joined: Tue Jun 23, 2009 3:33 pm
Location: Columbus, Ohio
That cellaire looks like it would be good protection, but will it stay on at 120 mph on the autobahn?
Mark

67 OTS 1E14988, 2015 Camry XSE
---
---