After experiencing what I believe was oil thinning on a recent long drive, I'm looking at fitting an oil cooler. I have a complete S3 XJ6 oil cooler and filter head setup. I thought I would document the swap here.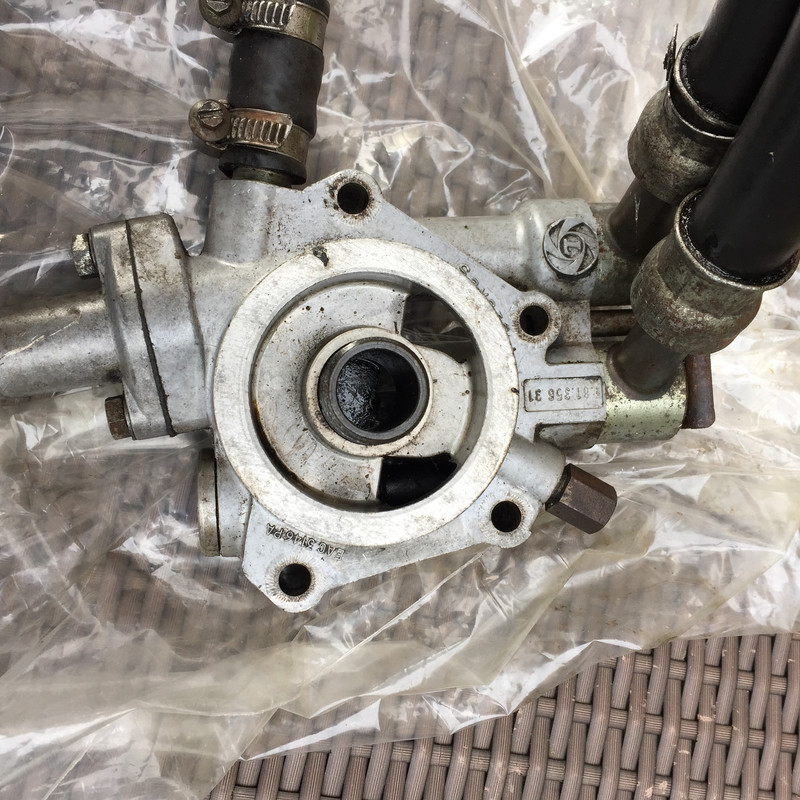 This is the xj6 filter head. I believe it's a direct replacement for the e-type filter head providing the correct gasket is used.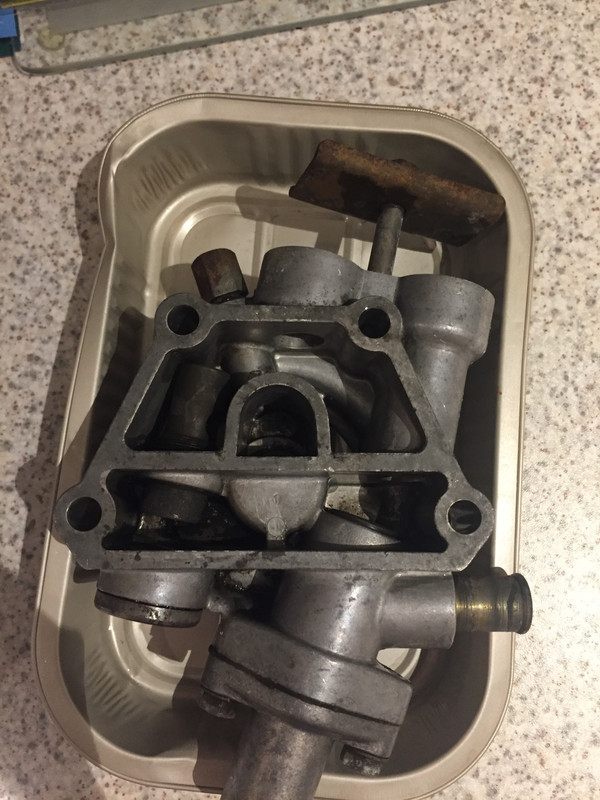 Here's the back face of the filter head. Here's how I think it works. High pressure oil from the pump enters into the bottom chamber. From here, it is pumped to the oil cooler, through the spigot to the upper rh of the picture. The oil pressure relief valve is also in this first gallery, so any excess oil is bled off through the stub bottom right, and returns directly to the sump. Cooled oil returns from the cooler into the upper gallery. Between the upper and lower galleries, there is a pressure relief valve. If the cooler gets blocked, this will prevent the engine from being starved of oil. I think it also serves to prevent over cooling. When the oil is cold and thick, more will bypass the cooler. From the upper gallery, oil then flows to the filter and returns to the centre gallery, where it then flows to the engine. On the xj6, the feed for the cams comes from the fitting on the top left. This isn't needed on the e-type so I'm going to see if the oil pressure sender will fit here. It's currently fitted to the top of the e-type filter head (s2). There is no provision for a filter bypass valve in the head. This must be internal to the filter itself. One reason I'm going to use a genuine filter with this.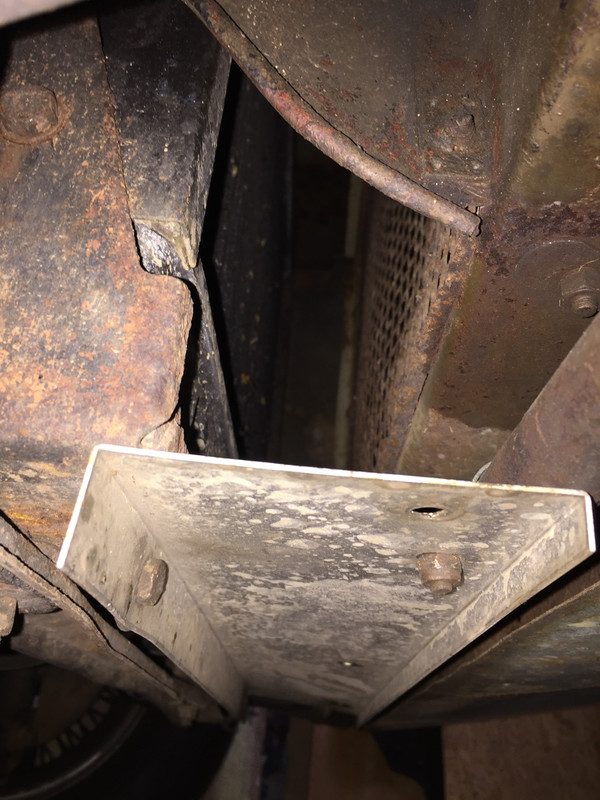 There's a small gap between the bonnet inner panels and the radiator. I'm going to try and run the cooler hoses through here. I don't want to cut anything to make this fit. The standard xj6 hoses don't look long enough, but I will be using them to mock this up and to see what fits in the gap.